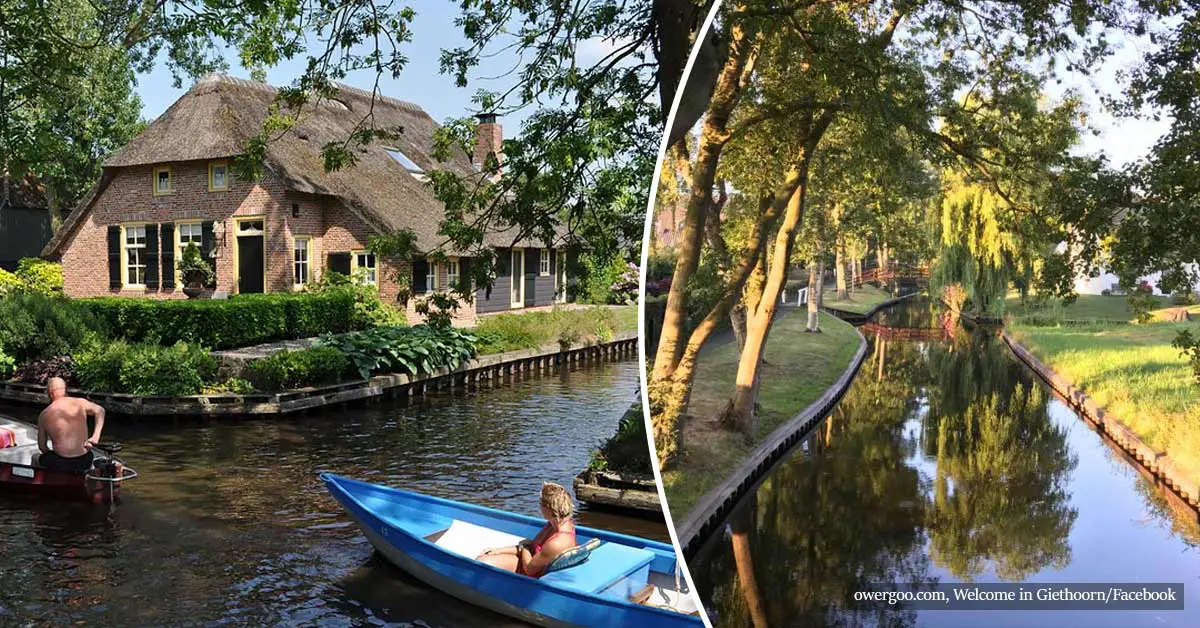 This Roadless Village Looks Like Something Straight Out Of A Fairytale Book
Living in a real-life fairytale might not be so far-fetched if you move to the Netherlands.
The Giethoorn village, also known as the "Venice of the Netherlands" is a mesmerizing place that was established in 1230. Many of us dream about living in such a place, especially because of its clean air and magical view.
Giethoorn has no roads, meaning that modern transportation is non-existent there.
Visitors have to park their cars outside of it and reach it by walk. The only way to move around is by walking, biking, or boat.
It has many canals and they contribute to the creation of astonishing views that give the village a true fairytale look.
Throughout Giethoorn, there are also 170 bridges.
The boats around are known as 'whisper boats' thanks to their noiseless engines.
This makes the village not only magically beautiful and clean but also incredibly peaceful (there are still the tourists of course).
On its website, you can read that the most noisy sounds in the area are the bird songs and duck quacks.
This fantastic village is situated on the eastern side of the Netherlands in the province of Overijssel.
The most recommended way to explore the area is by taking the canal cruise.
But if you wish, you can also walk on the footpaths made for cycling or walking.
There are also many beautiful cafes and restaurants you can visit in Giethoorn.
To find out more about Giethoorn village click HERE.
What are your thoughts on this beautiful place? Let us know by joining the conversation in the comments and please share this article if you've enjoyed it.