This Adorable Corgi Hugs Everyone He Comes Across On His Daily Walks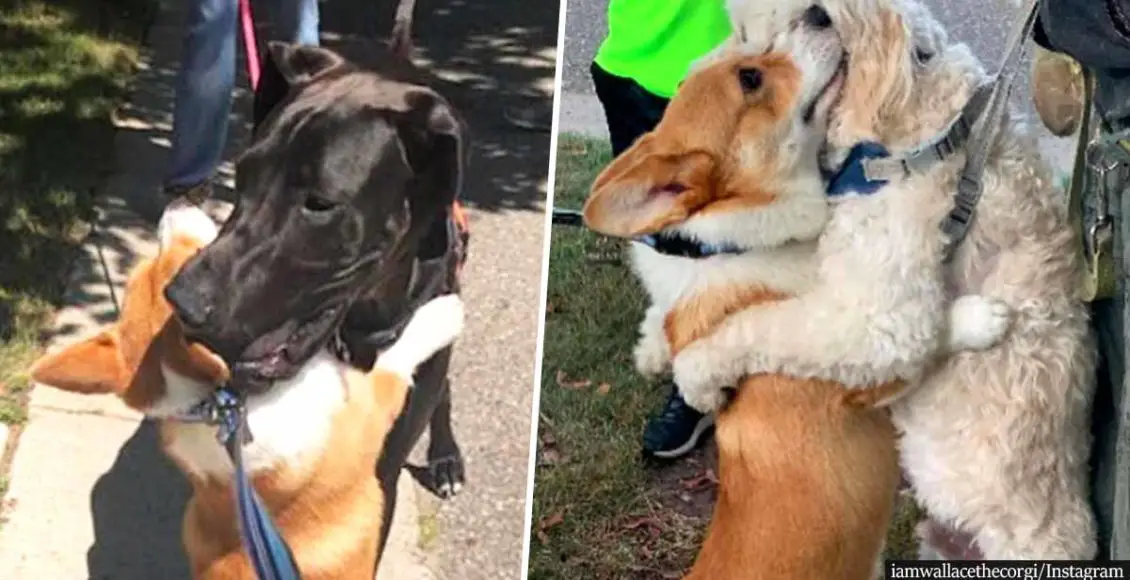 It's undeniable that the world shares a common love for corgis.
Little Wallace is a 1-year-old furball who loves hugging everyone he comes across during his walks, no matter if it is humans or other pets.
And while human interactions are somewhat restricted due to the virus, corgi hugs are surely a blessing! Also, Wallace's owner says that he never hugs random dogs. It isn't about a show of dominance but rather about a show of pure love for anyone he likes. Wonderful Wallace just loves to cuddle.
When Wallace meets puppies smaller than him, he is extremely gentle so as to not scare them off.
 

View this post on Instagram

 
And the ones bigger than him he simply hugs by standing up on his back legs. But before initiating contact, he always sniffs the other animal to make sure it's okay to approach.
And when Wallace understands he doesn't get a green light for his hug, he settles for some kisses instead.
 

View this post on Instagram

 
At first, when people noticed Wallace's love for hugs and kisses, they were incredibly amused.
But they are more than happy that their baby is able to spread so much positivity in these trying times.
 

View this post on Instagram

 
Wallace was never trained to hug but he loves doing it and the family has given him the middle name Casanova!
For more Wallace cuteness follow his Instagram account.
What are your thoughts on this adorable Corgi? Let us know by joining the conversation in the comments and please share this article if you've enjoyed it.