Thieves return stolen items to delivery man and give him a hug after he breaks down in tears
Being a delivery man sure is a dangerous job these days. However, many people still continue working in this business because no matter the risk, it does pay the bills.
Unfortunately, there are quite a few delivery employees that fall victims of indecent customers, or even robbers.
A recent case of such crime happened in Karachi, Pakistan, where thieves tried to mug a food delivery rider. What stopped them was the fact that they apparently realized that their actions will have consequences hurting the poor man, World of Buzz reveals.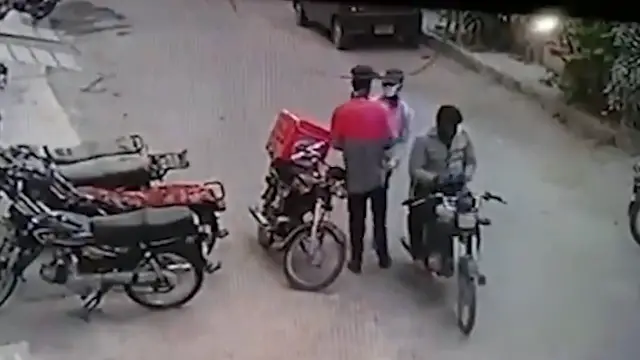 After the unfortunate driver broke down in tears, the thieves, whose names are not revealed, showed empathy, and returned the stolen items. The surprising act of compassion was caught on camera.
In the footage later uploaded on Twitter by The Express Tribune, the two robbers, both wearing white shirts, stop their motorcycle right next to the delivery guy. After approaching the man, they try to forcefully take his valuable belongings.
WATCH: CCTV footage of robbers in #Karachi consoling #food delivery man and returning his valuables after he breaks down into tears goes #viral.

For more: https://t.co/sjyrWUXJoc pic.twitter.com/GsgmurCNAw

— The Express Tribune (@etribune) June 16, 2020
However, moments before they can even flee from the scene, as Trendszilla notes, their victim burst into tears.
As can be seen in the video, the criminals seem to show understanding, as they not only return the stolen items, but they also give the man a hug, shook his hand, and patted his shoulder.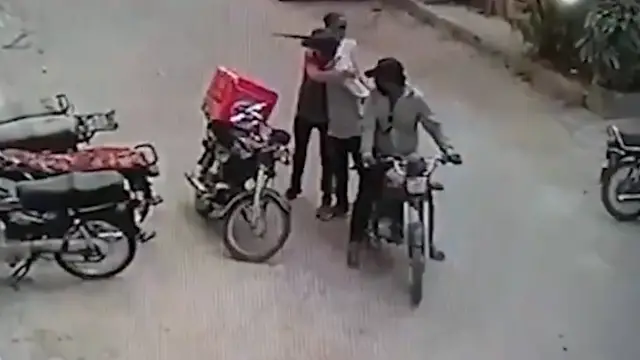 The delivery employee can be also seen wiping his tears, as the robbers were so incredibly empathetic to his situation. His tears clearly helped the thieves realize that their actions could severely affect an innocent man's life.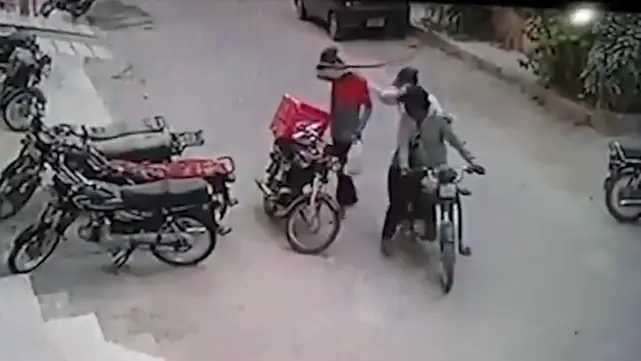 Hopefully, this heartbreaking scene will set an example for others intending to steal someone's belongings. Sadly, it displays yet another example of how dangerous a low-income jobe as being a delivery guy can be.
Before you think of committing such a crime, know that the 20 bucks you take from someone's pocket might be everything they have.