These Dresses Record Groping To Prove How Often Women Get Harassed In Clubs
An agency came up with female dresses that record groping incidents in an effort to expose the underreported harassment of women in nightclubs.
The issue seems to be that too many people simply close their eyes to such behavior in the clubs, which, needless to say, is outright wrong.
But advertising agency Ogilvy took the problem to heart by creating smart dresses that record the gropings and using them in an experiment with three volunteers.
The pieces of clothing had sensors attached to them which recorded contact and pressure of touch.
This data was then sent to a computer via wifi and the actions were translated into a heat map of time of contact and body location.
The three ladies who took part were Juliana Schulz, Tatiana Rosas, and Luisa Castro. They wore the sensor dresses to a Brazilian party, where their experiences were recorded for 3 hours and 47 minutes.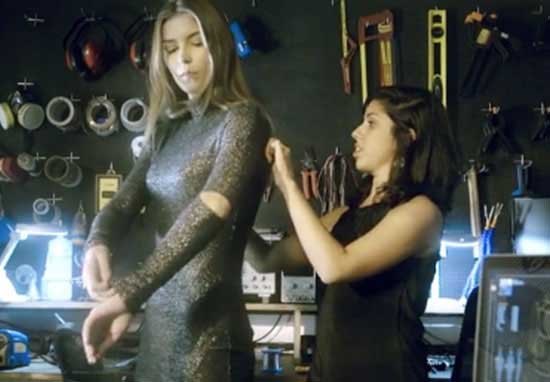 On the question of why women were touched without permission, some of the men had surprising responses…
"Who would go out on a Thursday night just to dance?", one man said.

Another said: "I think it's just whining about everything!"
And even though the women walked on and told men to stop, they were groped 157 times in total in a short period of time (it translates to once every 5 minutes). 
Despite the fact that the experiment took place in Brazil, where, according to a study, 86% of women have experienced street harassment, it is all part of an issue that concerns the whole world.
Tatiana, one of the women who participated in the study, said:
"A woman is not an animal to be cornered, to be captured.
Luisa added:
"I'm an interesting person. I'm worth five minutes of talking."
Check out the video by clicking below.
What are your thoughts on this experiment and how pressing do you believe is this issue in your own country? Let us know by joining the conversation in the comments and please share this article if you've found it informative.