There's a fairy tale forest home designed specifically for Japan's seniors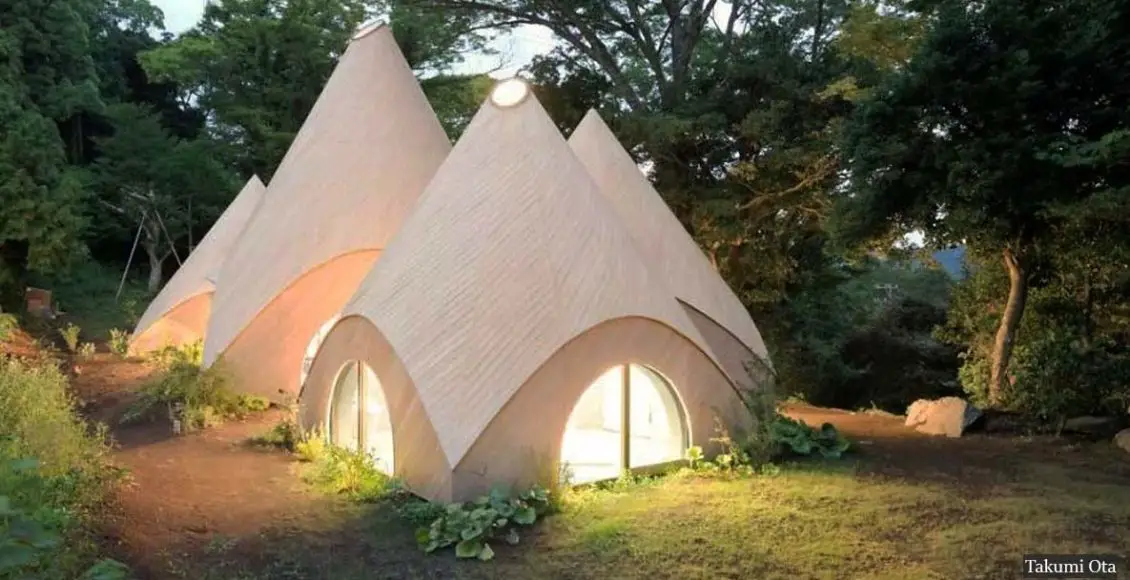 A Japanese architect has designed a fairytale place serving as a private retirement home, fulfilling his mother's dream.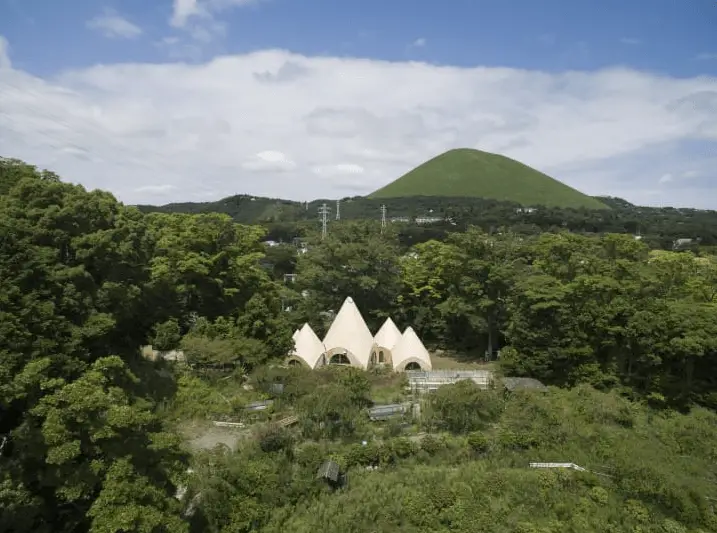 The Tokyo-based architect Issei Suma has built a charming residence featuring five small hut-like structures that join together to become a single fairytale-like house.
Issei's mother, Nobuko Suma, and her friend, Sachiko Fujioka, were hoping they could use the unique house to serve the elderly people in their community. They named it 'Jikka', which means 'parent's house'.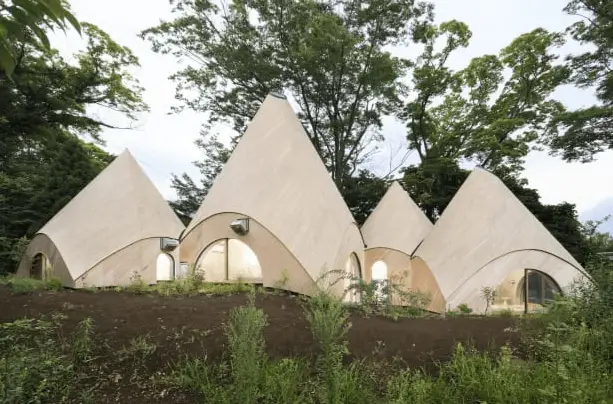 Nobuko and Sachiko worked together in the welfare sector in Tokyo, preparing and delivering meals to the elderly for ten years. As the years were passing, the two women were concerned that in the future someone would have to take care of them as well. That's how they came up with the idea for Jikka – they simply wanted to build a place where they could spend their retirement days in tranquility.
Luckily, Nobuko's son is an architect, and he was more than happy to help his mother fulfill her dream.
Jikka, the tiny forest house, is situated in Shizuoka, home to Mount Fuji. As it was initially built for elderly residents, there are no stairs in the home. What's more, it has an innovative spiral-shaped bath that was specially designed for people with disabilities or in wheelchairs. Issei shares with CNN:
"I came up with the spiral shape which enables you to use a wheelchair and go down it. At the same time, it's a great pool for kids and it's going to be a great jacuzzi for couples, too. That's my idea of universal design — it's something that makes every generation happy."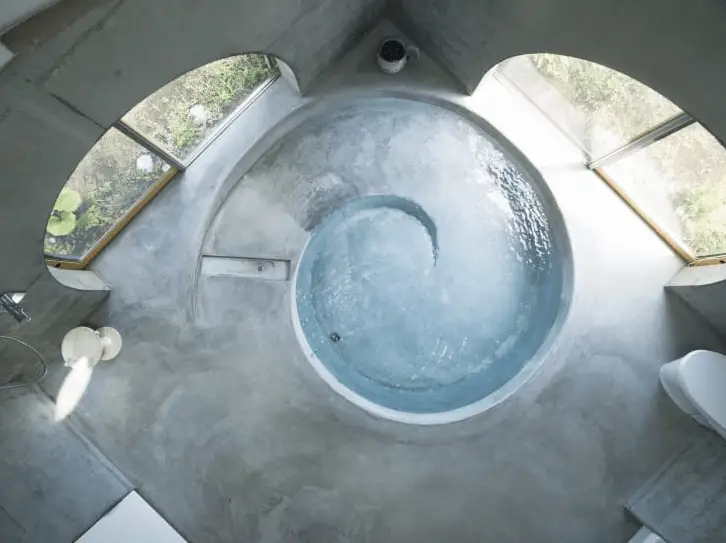 Even though Nobuko and Sachiko have already moved to their dream-like retirement home, they have not stopped working for a second. In fact, they use the additional cooking facilities at the building to run their own homemade food delivery service for the elderly. While Suma's mother spends her time baking bread and cakes, her dear friend dedicates her time to cooking meals.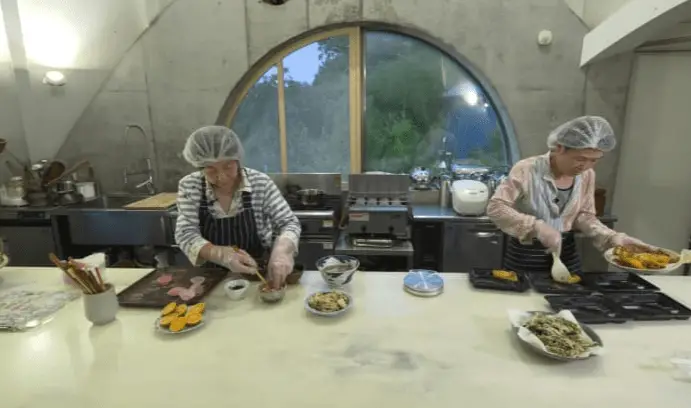 The two Japanese women hope that one day they will be able to open their home up to the community. Nobuko shares:
"Perhaps 10 or so years from now, the elderly could stay here to be cared for."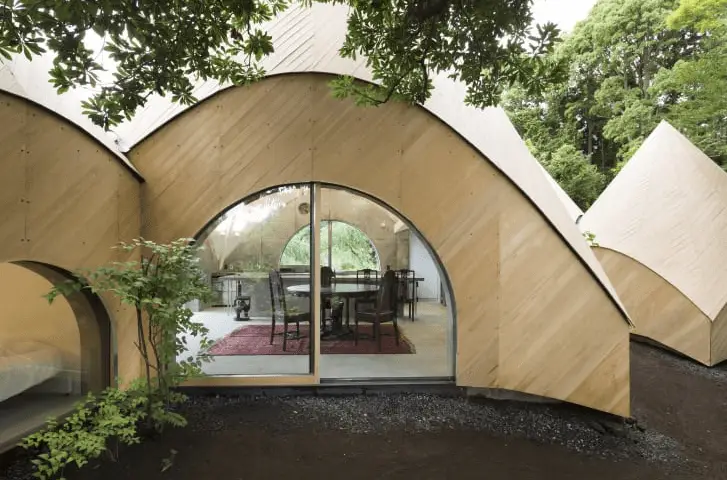 The wonderful idea behind the creation of the magical Jikka house, to have a place where the elderly would feel like home and would be taken care of, proves to be necessary not only in Japan, but in other countries around the world too. However, Japan is indeed the country known for having the oldest population in the world. Fortunately, there are people like Nobuko and Sachiko who dedicate their lives to help the elderly and make their retirement days enjoyable.
The little oasis in Shizuoka is one of the few residential homes for the elderly in Japan, as the country mainly focuses on community care. 
While Issei was building the unusually enchanting house, he was inspired by the beautiful simplicity of the Stone Age homes.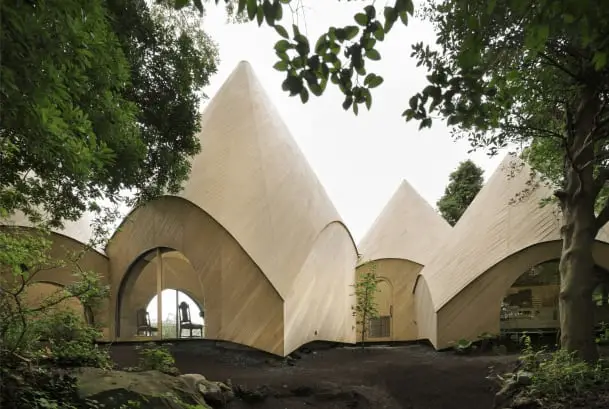 That's exactly why Jikka looks so extraordinary, yet so down-to-earth. It beams an incredible back-to-nature sense. The architect explains:
"That to me is un-embellished living. I like the idea that … the wood will be weathered and over time it will dissolve into the landscape. In that sense, it might make sense that a person that might move out here and live here in a primitive hut — by the end of their life they can somehow grow up to the roof to the ceiling to the sky.


And maybe to heaven."