The world's first official Sex Worker University for adult influencers is now open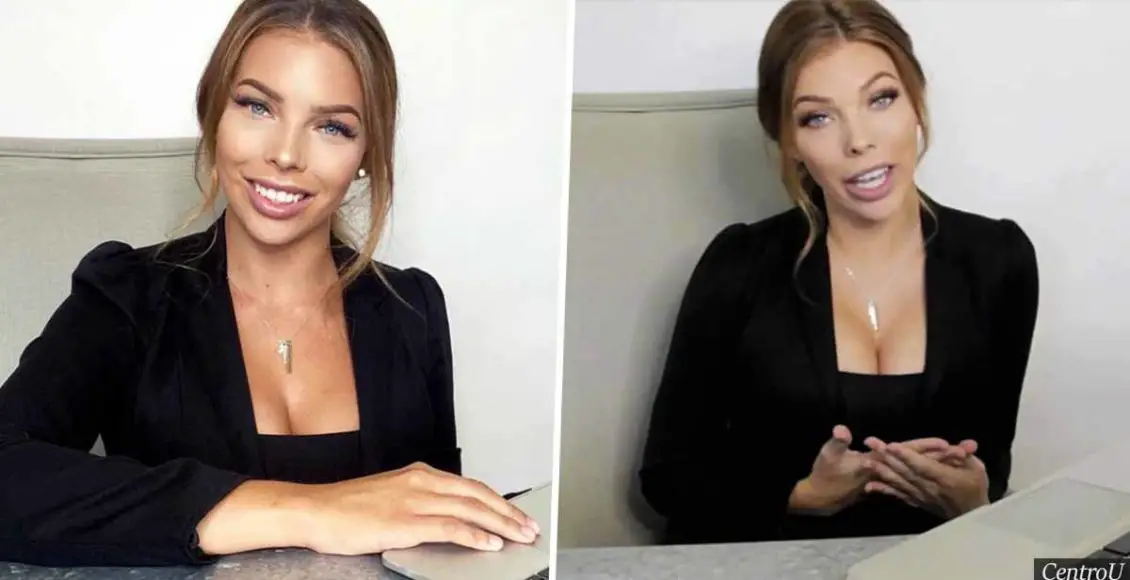 Sex workers who want to learn how to be successful influencers can now attend a special university. 
The subscription-based platform FanCentro launched CentroU – a university for adult influencers.
CentroU offers various courses, including creating an influencer persona, monetizing a fanbase, marketing, and accounting.
"Unlike traditional schools and universities, CentroU is free!" – ambassador MelRose Michaels
Adult influencers can finally get the experience needed for building their online empires. The brand new Centro University offers a series of courses that are created specifically for sex workers and influencers. As per UNILAD, the courses will cover subjects like crafting a social media persona, monetizing a fanbase, and digital marketing. What is more, you can attend the innovative academy for free!
THE FIRST OFFICIAL SCHOOL FOR INFLUENCERS.

CentroU is now open for enrollments. Dive into the comprehensive educational course that will show you exactly how to successfully build a career as an influencer. Enroll now! https://t.co/oJ4L56OYLf pic.twitter.com/MAyHepZRqG

— FanCentroTribe (@FANCentroTribe) September 24, 2020
Centro University was founded thanks to FanCentro, a subscription-based online platform that helps adult performers to sell access to their private accounts. According to their website, the different courses they offer consist of "a series of video classes and live-streamed special courses that will provide in-depth information about running a successful influencer business." Describing their mission, they explain:
"Private social is one of the fastest-growing businesses in the world, and we want to help you become financially independent. Unlike traditional schools and universities, CentroU is free!"
'Inside the world's first sex worker university.'
In an interview with Dazed, MelRose Michaels, sex worker and official ambassador for FanCentro talked about the motivation behind establishing the unique institution. She shared:
"I logged online the first time on October 3, 2011, in an apartment with no furniture, and promised myself I wouldn't log off until I made enough money to cover my first rent payment. I made over $7,000 in my first two weeks in the industry, and had no plans on looking back."
The movement's ambassador believes that camcording is "a step towards freedom." She is now one of the several people teaching at the newly-found university and teaches courses on business marketing, modeling, and content creation.
I'm SO EXCITED that #CentroU is finally OPEN for all adult influencers! I REALLY worked hard on this for y'all and truly believe it has value even if you're a decade in the biz like myself!
Click 👇🏼 https://t.co/AmRtP3gUro

— MΞLЯ0SΞ 🎃 MICHAΞLS (@MelRoseMichaels) October 1, 2020
The first event CentroU held was called "Creating Your Empire: Building Your Adult Influencer Brand."
Kat Revenga, vice president of FanCentro, said they came up with the idea of an educational institution for adult influencers about two years ago. She explained:
"It's strange to think of any industry without a comprehensive source of education but in the online adult industry, its absence was striking. To really succeed as a sex worker online, you need a pretty big skill set. People think that it's just looking pretty, but it's a business – marketing, brand management, photography and videography, editing, accounting, hair and make-up. You have to be able to do it all, especially now."
What do you think about the idea behind Cento University? Would you consider signing up? Let us know in the comment section!