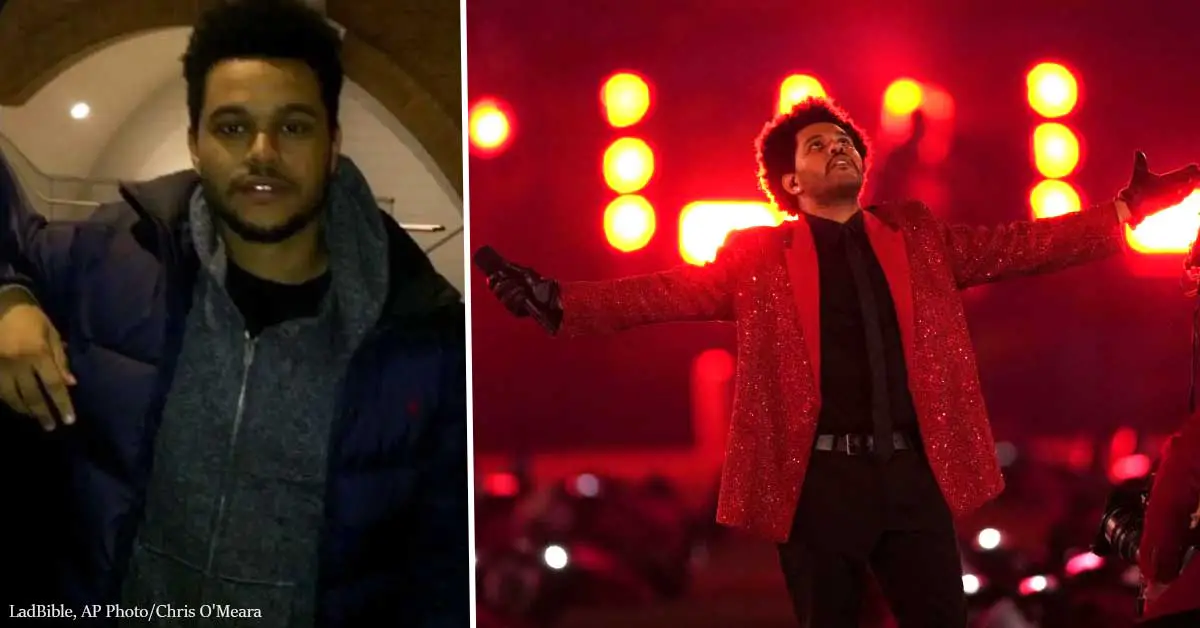 After his incredible performance during the Super Bowl LV, The Weekend's journey from being homeless and desperate to superstar was praised by many.
As the two teams were catching a break during the half time, the Canadian artist whose real name is Abel Tesfaye performed a medley of his best songs, including 'I Feel It Coming' and 'Blinding Lights'.
But life wasn't so kind to him prior to his success…
Previously, Abel has talked about working his way up from the streets of Toronto to where he is today.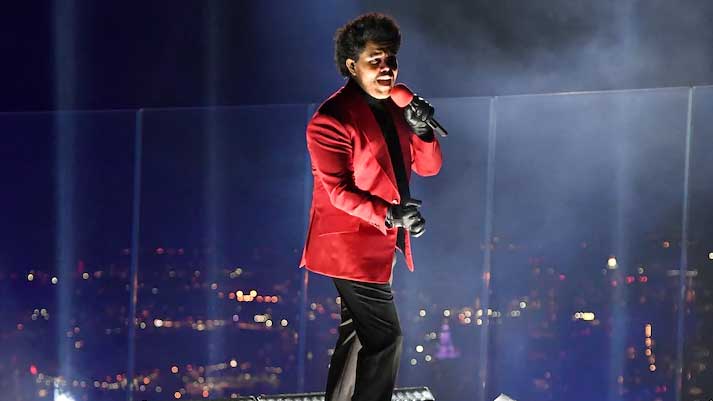 He has referred to himself as a 'street kid' growing up in the suburb of Scarborough, and said:
"I really thought film was gonna be my way out, but I couldn't really make a movie to feel better, you know?

"Music was very direct therapy; it was immediate and people liked it. It definitely saved my life."
The Weeknd's trajectory has really been incredible to witness. In a decade he went from homeless high school dropout to one of the biggest artists in the world playing music from his debut mixtape at the Superbowl. Legend. pic.twitter.com/xPMcMwW9lK

— Tamara Dhia (@tamaradhia) February 8, 2021
After a rough childhood, he was living in a flat with a couple of friends which they paid for with their welfare benefits. He stole food to survive and eventually resorted to selling drugs in his 'no rules' lifestyle.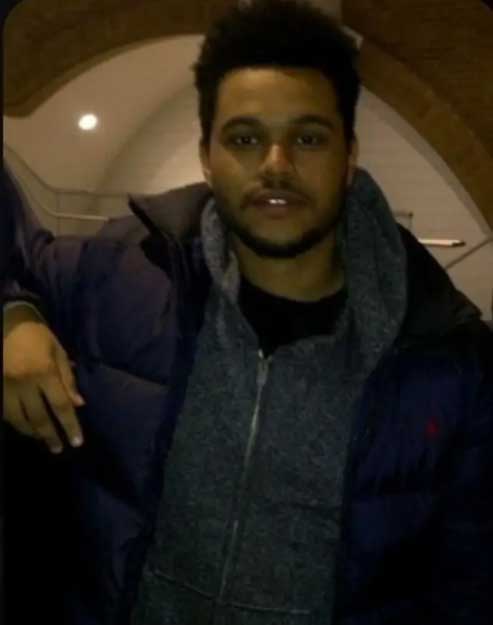 Later on, they were all kicked out of their apartment and had to sleep on other people's couches as they had nowhere else to go.
Abel has even said that he had to tell girls that he loved them just so he would have a place to stay.
In an interview for the New York Times he said:
"There was, like, three girls that thought legit that I was their boyfriend."
u gotta give it up for the weeknd, dude went from being homeless, to dropping a viral mixtape on soundcloud, to being a superstar singer that eventually performed at the super bowl

— Brownies & Lemonade🍫🍋 (@TeamBandL) February 8, 2021
The singer has also opened up about spending time in prison in his teens, which pushed him to work on himself and fight for a better life.
He added:
"A lot of people don't get that second chance.

"But around that age, you usually get one second chance after a slap on the wrist.

"And you either take the experience and think, 'this is it, final straw', or you don't, And the next move after that? It's your entire life.

"You become who you become because of the next move you make."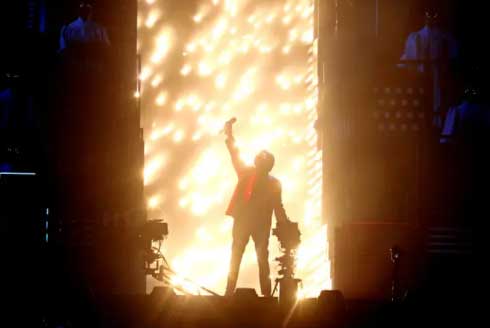 The road to a better life has been a long and difficult one for Abel. But thanks to his effort dedication, he was able to become one of the biggest artists of our day.
Check out The Weeknd's performance at the Super Bowl by clicking below.
What are your thoughts on The Weeknd's inspiring story? Let us know by joining the conversation in the comments and please share if you've enjoyed the read.