The Hilarious New Viral Hamilton Parody That Pokes Fun At The US Face Mask Debate Has Won The Hearts Of Millions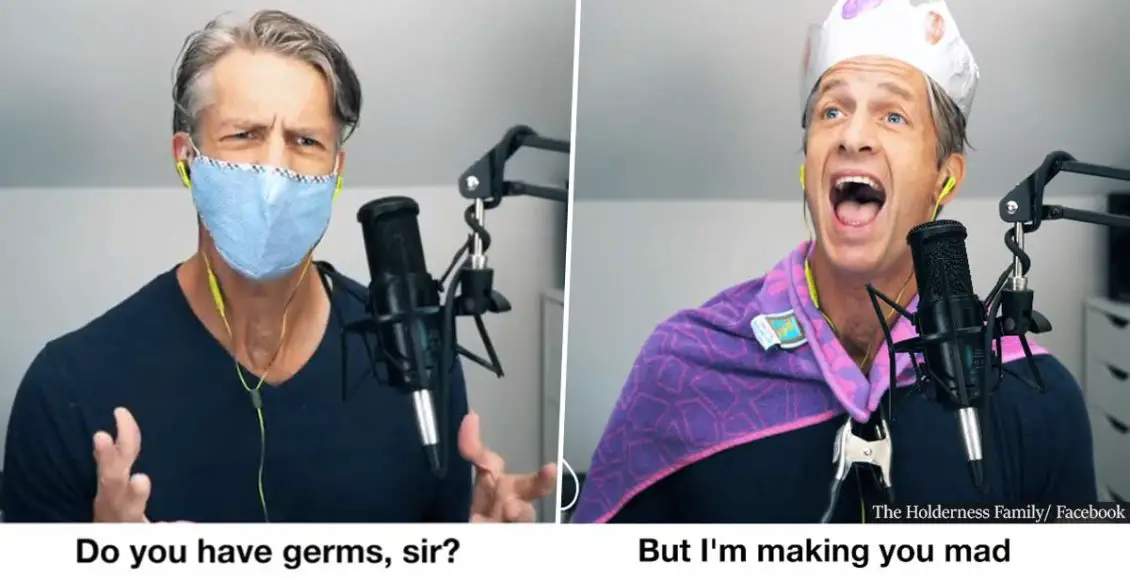 The Holderness family has taken the web by storm after they came up with a number of hilarious parody songs. 
And as people are waiting for the new big-screen version of Hamilton's original staged production on Disney+, the Holdernesses came out with their "Hamilton Mask-up Parody Medley" which features funny mask-wearing debates in Hamilton musical style.
Since it aired first on June 30, it has amassed more than 13 million views and 136,000 likes on Facebook and Hamilton fans just can't get enough of it. Fans are enjoying well-known songs such as "My Shot" "Aaron Bur, Sir," and "You'll Be Back." However, the project has also won itself many new fans due to its cultural commentary on mask-wearing – an issue, that people have been struggling with all over the world for months.
As the clip shows, public health is not a partisan thing, and the wearing of masks should not be something that angers people that much.
You can see the video below:
Even though no one can match the genius of Hamilton creator Lin-Manuel Miranda, the Holdernesses are able to hold their own in terms of lyrics, merging the mask debates into the framework of the play in a hilarious, yet true to the subject matter way.
Thankfully, they have had a lot of time on their hands to practice nailing the social commentary through musical parody.
Penn Holderness worked as an on-air reporter and news anchor for most for the most part but went on to working with his family to make goofy, mainstream socially relevant music videos. 
Their first project was called "Christmas Jammies", thanks to which the channel gained worldwide public attention.
Their parodies have covered all sorts of topics from helping children with their homework to the parental struggle with the slime phenomenon.
Keep up the great work, Holderness family!
What are your thoughts on this parody? Let us know by joining the conversation in the comments and please share this article if you've enjoyed it.