The billionaire who wanted to die 'broke.' $8 billion later, he fulfilled his dream and made the world better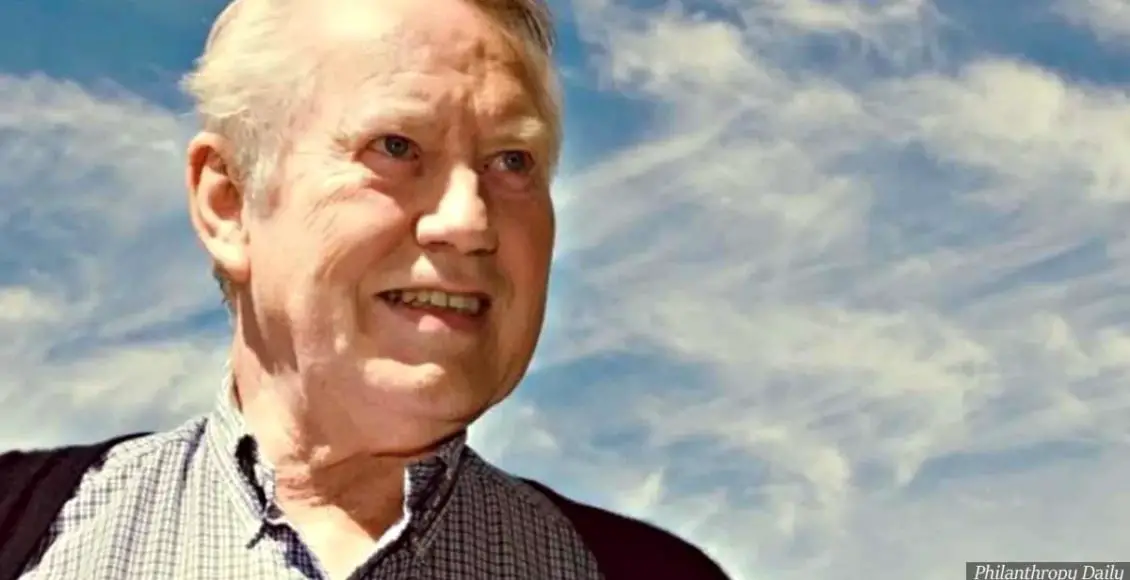 Charles "Chuck" Feeney was on a four-decade mission to give away his $8 billion fortune to charities, and he finally made it!
On September 14, Mr. Feeney signed off The Atlantic Philanthropies after 38 years of charitable work. As per Upworthy, The Zoom ceremony was attended by the philanthropies' board, which included former California Governor Jerry Brown, Bill Gates, and Nancy Pelosi.
While closing such an inspirational chapter of his life may seem sad for many, it was just how he planned. Well, the former billionaire isn't completely broke since he saved $2 million for his and his wife's retirement.
In an interview with Forbes, Mr. Feeney said:
"We learned a lot. We would do some things differently, but I am very satisfied. I feel very good about completing this on my watch. My thanks to all who joined us on this journey. And to those wondering about Giving While Living: Try it, you'll like it."
Exclusive: The billionaire who wanted to die broke…is now officially broke https://t.co/qboiU8aZaC pic.twitter.com/P8LLRGTBvG

— Forbes (@Forbes) September 15, 2020
Chuck Feeney was amongst the first signatories on the Giving While Living pledge.
The initiative encouraged the wealthiest to give away at least 50% of their fortunes to those in need while still living. It includes famous philanthropies such as Bill Gates, Mark Zuckerberg, and Warren Buffet.
Forbes spoke to influential philanthropists on how Chuck Feeney changed charity and inspired giving pic.twitter.com/BEOHhA2CH7

— Forbes (@Forbes) September 15, 2020
Inspired by Feeney's generosity, Buffet said:
"Chuck was a cornerstone in terms of inspiration for the Giving Pledge. He's a model for us all. It's going to take me 12 years after my death to get done what he's doing within his lifetime."
The 89-year-old ex-billionaire is a co-founder of the retail giant Duty Free Shoppers. The luxury travel retailer, which was established in 1960, currently operates in 11 major airports and 20 Galleria stores.
End of an era–Chuck Feeney's Atlantic Philanthropies ends its work. Impossible to overstate the impact Feeney's generosity has had on Ireland and especially higher education here. https://t.co/TgHlnLxpls

— Stephen Kinsella (@stephenkinsella) September 15, 2020
In 1984, Mr. Feeney assigned his entire stake in the company to The Atlantic Philanthropies confidentially. Even his business partners had no idea of his progressive decision. Transferring his share was the first step. Afterward, he began donating his fortune completely anonymously, planning to give it all away while still living. However, his confidentiality was exposed in 1997, after a lawsuit that required him to reveal his charitable donations.
The generous former billionaire was able to save even greater amounts of wealth due to his admirable frugality.
According to a New York Times feature, "he traveled only in coach and carried reading materials in a plastic bag" until he was 75. The peace also read:
"For many years, when in New York, he had lunch not at the city's luxury restaurants, but in the homey confines of Tommy Makem's Irish Pavilion on East 57th Street, where he ate the burgers."
Today, Mr. Feeney and his beloved wife live in a modest apartment in San Francisco. He doesn't own a car and wears a $10 Casio watch. His most prized possession is a plaque that reads: "Congratulations to Chuck Feeney for $8 billion of philanthropic giving."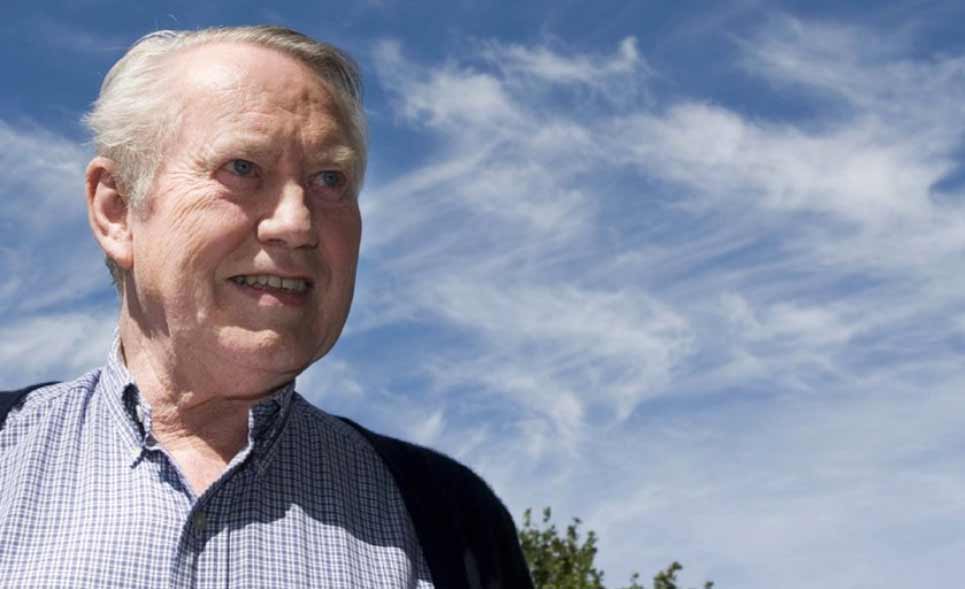 Through the years, he gave nearly half of his fortune to education, social change, human rights movements, and global health causes. One of his most significant donations is giving $1 billion to his alma mater Cornell. Describing his motivation in a humorous way, Mr. Feeney says:
"I see little reason to delay giving when so much good can be achieved through supporting worthwhile causes. Besides, it's a lot more fun to give while you live than give while you're dead."
Charles "Chuck" Feeney is an amazing example of the true power of wealth when it's being used for the right purposes.