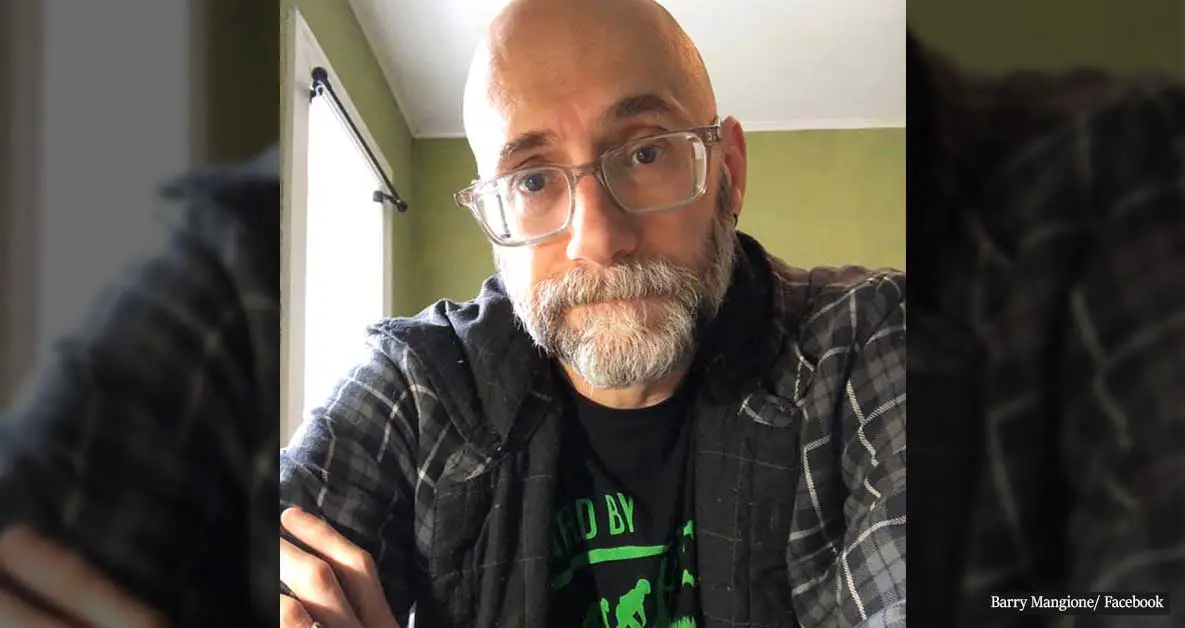 The coronavirus pandemic is not just statistics of new cases, deaths, and recoveries.
Its impact on our lives goes way beyond these statistics. 
Records of the hundreds of healthcare workers who have died of COVID-19 have shaken us to the core. On the other hand, stories of unbelievable recoveries have given us hope.
Although there is still a lot we need to learn about the novel disease, these stories are giving us knowledge of how the virus acts, and who might be vulnerable to it.
Here is the case of a healthy 50-year-old man with no underlying conditions who was a coronavirus patient.
Meet the pediatric physical therapist Barry Mangione. Barry had contracted the virus just over a month ago, as UPWORTHY reports. As already mentioned, he had no underlying health complications. Therefore, you might assume he would weather the illness untroubled.
However, as Barry describes in a Facebook post, this isn't a 'get it and get over it' kind of disease for many patients who have officially recovered. In the publication, Mangione says:
"I tested negative on day 27. Yesterday out of nowhere, I was hit with crippling fatigue and chills. My cough is almost gone, and I've been fever-free for two weeks, but when it comes to COVID19, testing negative doesn't mean it's over."
Furthermore, Barry criticizes the people who believe that spreading the virus among the healthy will encourage 'herd immunity'. He believes that no one could ever know exactly how sick they would get.
Moreover, the pediatric physical therapist notes that he's a healthy 50-year-old man, passionately devoted to 'developing and maintaining mental, physical, and spiritual health'. Before the outbreak, he was actively working, while currently he would get exhausted after sitting at a desk and just talking to parents online.
Barry also shares he keeps in touch with other COVID-19 survivors who still experience symptoms after more than a month.
The symptoms they describe include kidney pain, fevers, coughing, fatigue, shortness of breath, headaches, and more. He continues:
"When we see the numbers of people who've 'recovered from COVID19' posted to illustrate how it's not that bad, those numbers don't take the lingering health issues and symptoms into account."
What Mangione hopes to achieve with his post is for people to take the social distancing measurements more seriously. He wishes for them to stop questioning the importance of wearing a protective face mask in public. Moreover, Barry believes that his story may give someone the knowledge of COVID-19 they might need to understand the disease.
While we still have much to learn about coronavirus, we cannot predict how it may affect a certain individual, healthy or vulnerable. So far, the best strategy for handling the pandemic is practicing strict social distancing and maintaining good hygiene.