Terrifying video shows boy getting RUN OVER BY HARVESTER and surviving as parents watch on in dread
Prepare yourself to witness the miraculous moment a child gets run over by a combine harvester and emerges unharmed.
The jaw-dropping incident took place in China's city of Bozhou, where a young boy was mowed down by a combine harvester as he made his way across the road while his parents watched in horror from the other side.
As a consequence of a massive truck being parked on the side of the road, the child is unable to see the harvester which is rolling down the street at high speed.
As the combine harvester's pointy pincers come towards the child he is almost hit with full force but ducks and rolls under just in time only suffering a minor hit.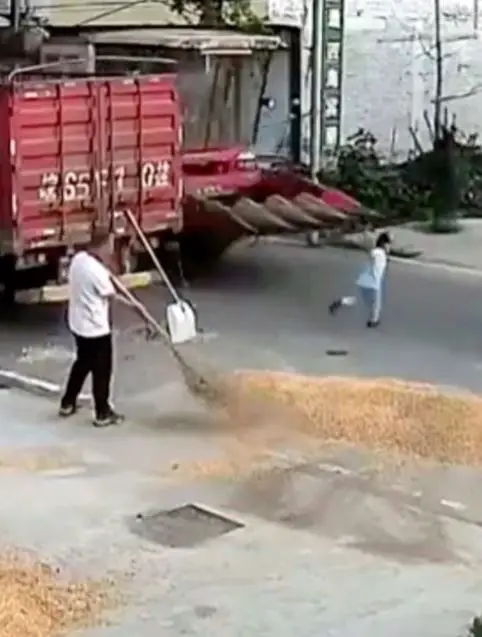 The boy then emerges unscathed while the combine harvester keeps on rushing down the street. 
As he gets up, his shocked parents run toward their boy to embrace him.
No other details are currently available on the case regarding whether the combine harvester driver stopped to make sure the boy was alright.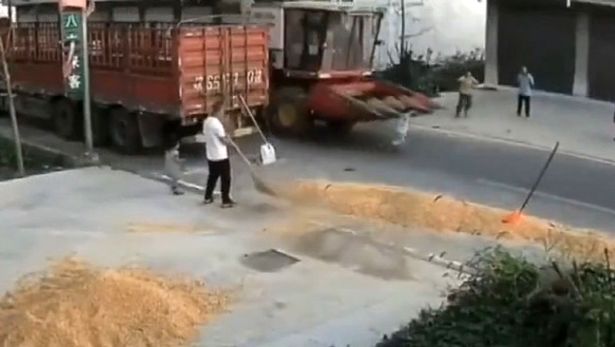 This child will likely forever remember the moment he looked death right in the eye and said "Not today, thank you!"
See the incredible video by following the YouTube link below.
What are your thoughts on this incredible video? Let us know by joining the conversation in the comments and please share this article if you've enjoyed it.