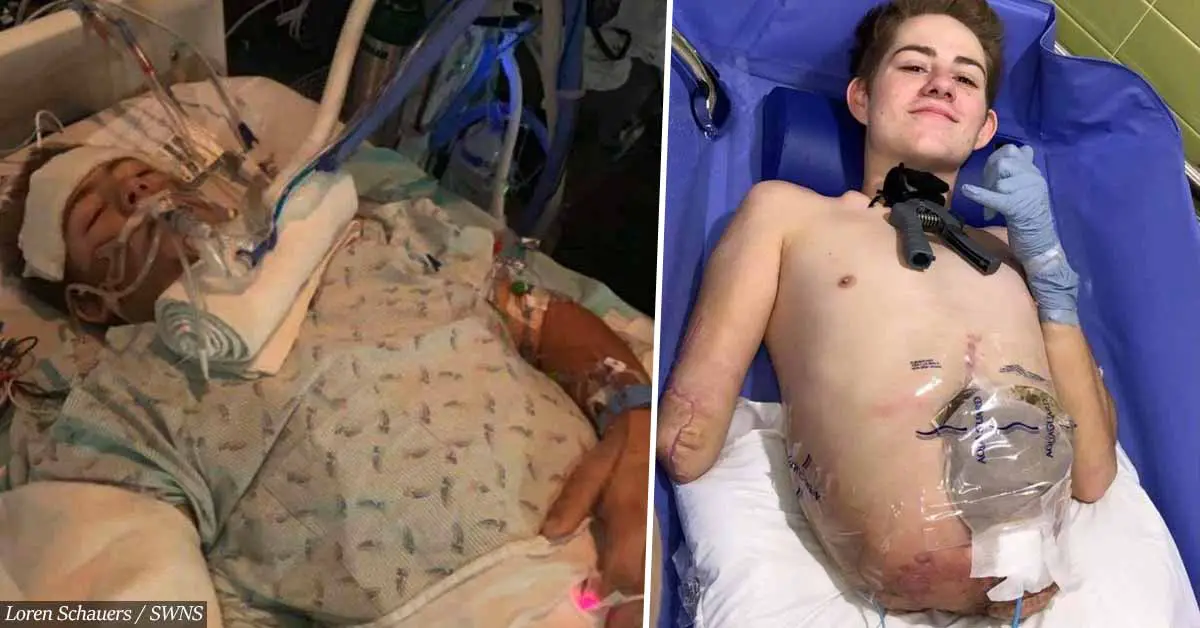 A young boy who was crushed by a forklift has saved his life by choosing to have half of his body amputated.
19-year-old Loren Schauers was operating a forklift across a bridge when it fell 50 feet to the ground, crushing him under its four-ton weight.
Throughout the whole experience, Loren remained conscious and saw his right arm and the bottom half of his body stuck and deformed underneath the machine.
And in order to save his life, the young worker from Great Falls, Montana chose to undergo hemicorperectomy – a lower body amputation. He also lost his right arm in the process.
If you've ever felt like life was unfair and you couldn't go on, read this story about a teenager who lost the entire bottom half of his body in a forklift accident. https://t.co/ioVDubREKc

— Loukia Borrell (@LoukiaBorrell) November 23, 2020
His girlfriend, Sabia, who is now 21-years-old, was told that he would not make it and she even said goodbye to him 6 times.
But miraculously Loren stayed alive, and the couple, who had been together for a year and a half at the time of the accident, said the events have brought them closer to each other, and they got engaged earlier in 2020.
Loren said:
"It wasn't a hard choice to have half of my body amputated – it was basically a choice of living or dying.

With Sabia assuring to stay by my side no matter what and all my immediate family being around me, it really wasn't a hard choice for me!"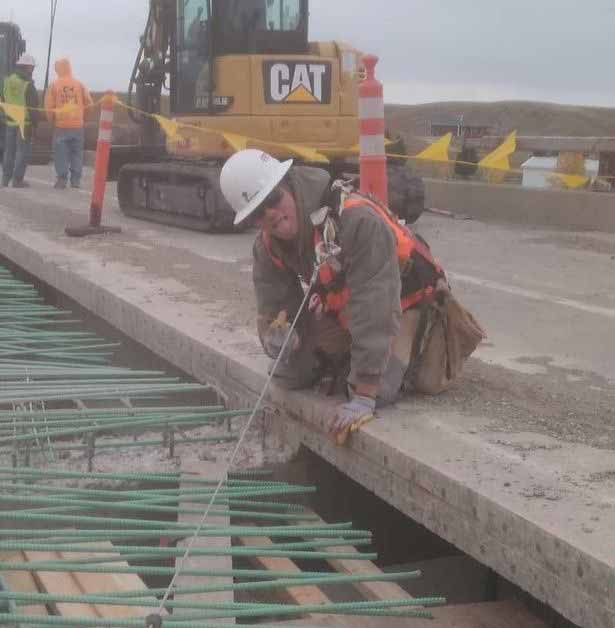 The terrible accident happened last year in September when Loren was pushed to the edge of a bridge by passing vehicles, which then broke down underneath him.
He attempted to jump from the forklift as it was falling but his leg got entangled by his seatbelt, pulling him down the deadly hill. The forklift rolled three times before crushing him at the bottom.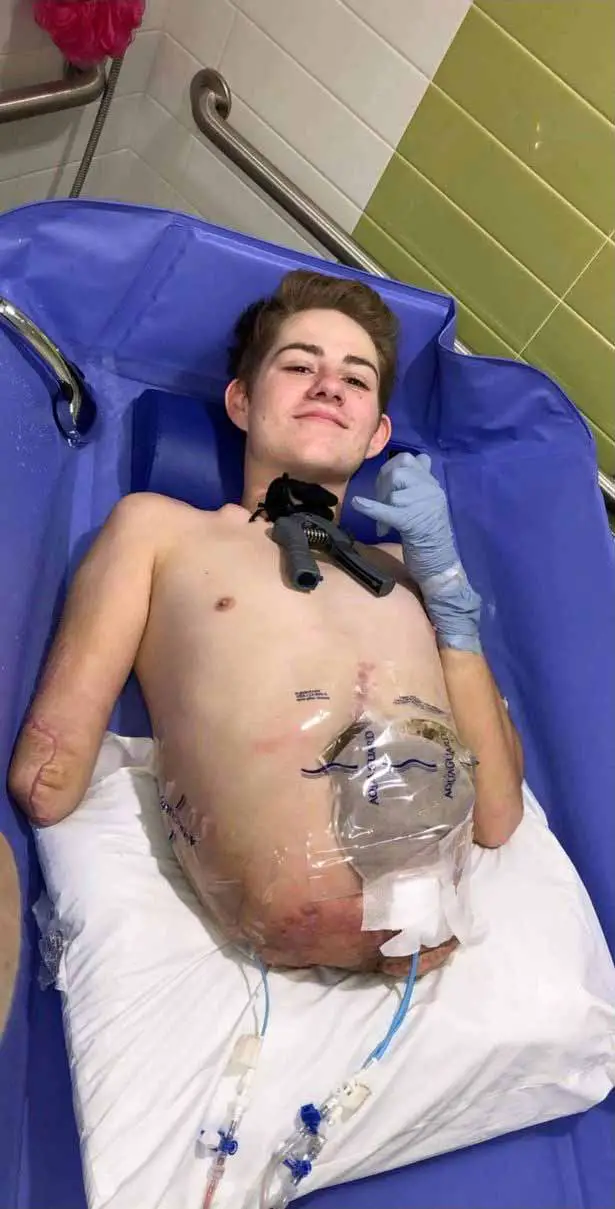 Medical experts at first believed his lower parts could potentially be saved, but then realized his pelvis was completely destroyed.
They also wanted to save his sperm, so he could have children at some point, but it was too late.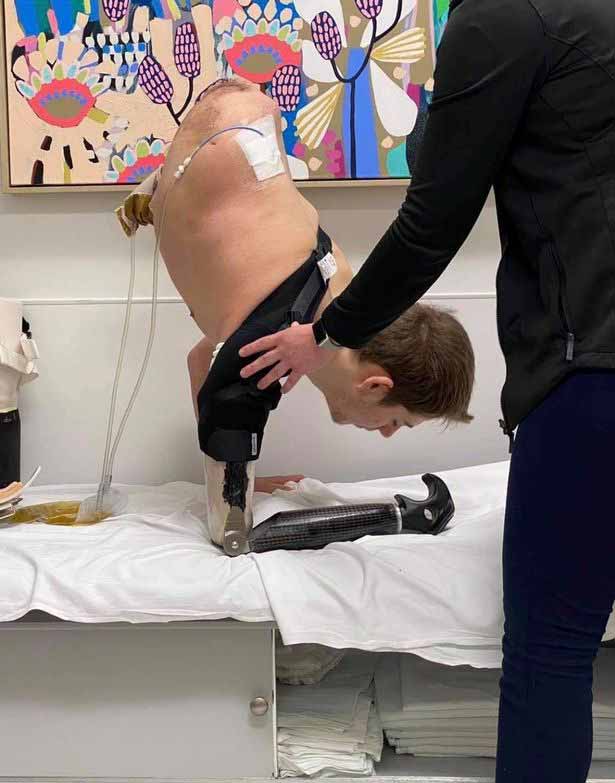 Sabia said:
"There were many heartfelt, teary, sad conversations within the span of the first month of him being in hospital.

The first time we said goodbye was before his surgery but he still had his intubator in so he was writing to us as he couldn't talk.

The night before his surgery, he wrote 'I love you' on a piece of paper as it could have been our last night together. I still have that piece of paper today.

The doctors would say he was going to die, we'd have a goodbye conversation and then he wouldn't die.

It sucked, to put it blatantly, we hated it. His health was teasing us, like 'haha we're fine now but going to die soon so you'll all be sad', but then he lived."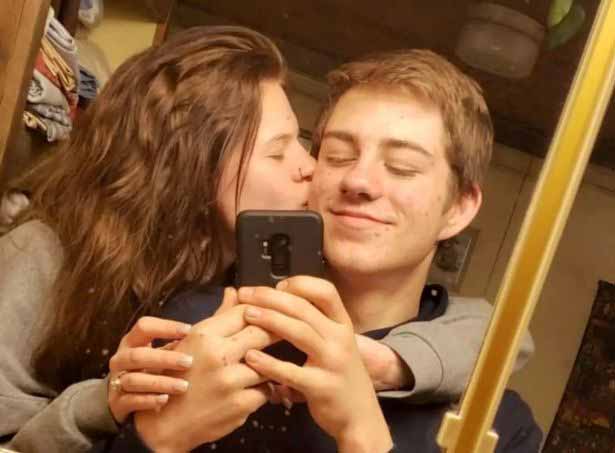 Thankfully, Loren's condition improved greatly, and even though doctors thought he would need to remain in the hospital for a minimum of 18 months, he was out after just 3.
Now, he is unemployed and received compensation, but he hopes to become a Twitch streamer in the future.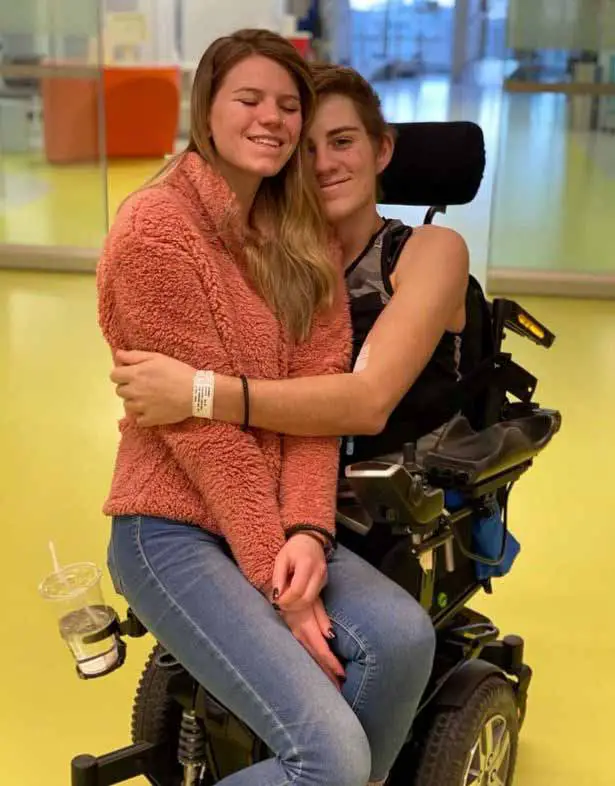 Earlier this year, Loren asked Sabia for her hand, and the now engaged couple plan to marry on July 17 (their anniversary date) of 2021 or 2022. 
Loren said:
"My best advice to anyone going through something like this is that you can't focus on the things you can't have and you must live your life to the fullest with what you do have."
To follow Loren and Sabia's story, you can follow their YouTube channel, where they regularly post updates about their life. 
What are your thoughts on this heartbreaking yet inspiring story? Let us know by joining the conversation in the comments and please share this article if you've found it of value.