Teen, 18, publicly identified her family after seeing them take part in DC demonstrations
An 18-year-old helped police identify three of her family members amongst the rioters in the "Stop the Steal" rally. 
WARNING: This article contains graphic content that may be distressing to some viewers!
Helena Duke, 18, identified three of her family members, including her mother, as part of a group of people assaulting a black woman the night before the Capitol attack.
After seeing the distressing video of the Tuesday night riots, the teen posted her mom, uncle, and aunt's names on Twitter to help police investigate them. 
Thousands of Americans related to having their families divided over political preferences.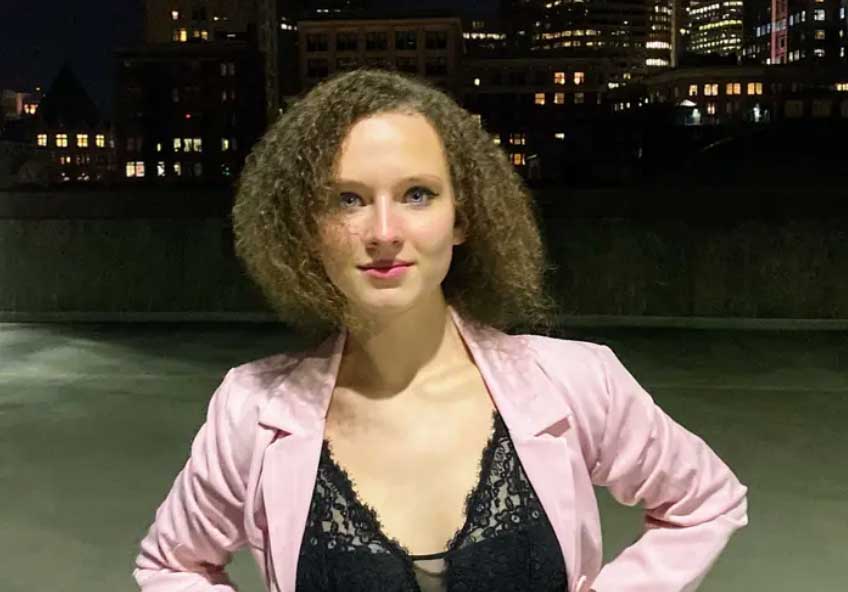 Helena Duke, 18, recognized her mother, uncle, and aunt in a viral video of a physical encounter in DC from the night before the Capitol attack. The teen's mother, Therese Duke, was accompanied by her uncle and aunt, Richard and Annie Lopez.
The footage was brought to Helena's attention by her cousin. In the video, she recognized her family amongst a group of white people confronting a black woman. The woman had hit Therese in the face after she had tried to grab her.
Hi this is the liberal lesbian of the family who has been kicked out multiple times for her views and for going to BLM protests to care what happens to me so:
Mom: Therese Duke
Uncle: Richard Lorenz
Aunt: Annie Lorenz pic.twitter.com/cuBAPJ3GJA

— Helena Duke (@duke_helena) January 7, 2021
Previously, Helena's mother had told her she was taking her aunt for a procedure. However, the girl became suspicious that they might be on their way to Washington after Therese shut off her phone location tracker. Sharing the story with BuzzFeed News, Helena explained:
"My initial reaction was more like, Oh my gosh, I was right. I was actually right about them being there. It was very surreal because it was an insane video, first of all, and then it was the revelation that, Oh, that's my mother. That's her."
The group of five had harassed the black woman while also trying to take her belongings.
Although the people who assaulted the woman were Helena's family, she didn't hesitate to report them. She decided to take things to social media, and she posted a tweet where she identifies her mother, uncle, and aunt by names. The teen captioned her post: "hi mom remember the time you told me I shouldn't go to BLM protests bc they could get violent…this you?"
for those that don't believe it's my mother… pic.twitter.com/jbSQysEZZ0

— Helena Duke (@duke_helena) January 7, 2021
Many Americans whose families have divided due to their political preferences related to Helena's story. 
Since the girl's controversial tweet became viral, thousands of social media users shared they have gone through the same family struggles. She explained:
"Before President Trump was elected, she was a Democrat for the majority of her life. And then, I don't know what happened. Something switched in her brain, and she went through a very dramatic change to very far right.

I think it kind of makes me feel better knowing other people have gone through the same thing. I obviously feel very sad that they have to go through it, too, but that I'm not alone, and that they're not alone."
Other people whose families have taken part in the Capitol raid have also expressed their deep disappointment.
Although Helena's family was in Washington the night before, it remains unclear whether they were at the Capitol on the day of the attack.
The following day, via a text message, her mother wrote: "Please call me or talk to me if you really wanna know." Her aunt added: "We are not proud of how things went in DC. I know you are upset but putting us in danger isn't going to solve anything. Please … I am Begging you to remove."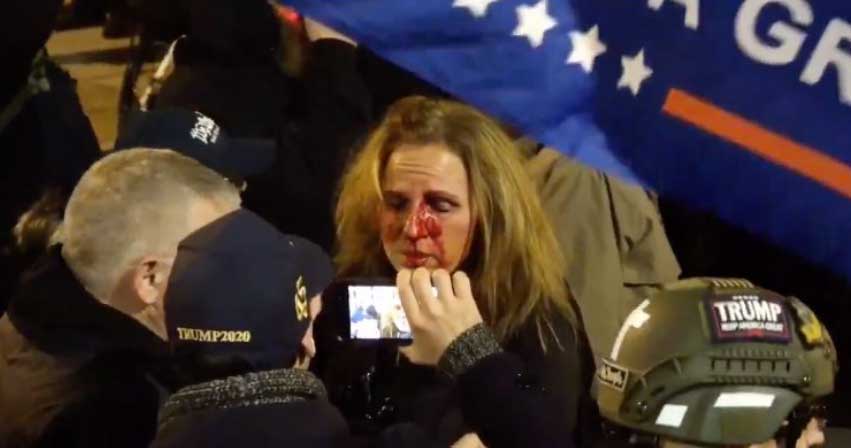 However, the 18-year-old believes she did the right thing by identifying Therese, Annie, and Richard.
Recalling an event from last year, when Helena had participated in a Black Lives Matter protest, she shares that her mother had told her she was no longer welcome in the home. Focusing on Therese's hypocrisy, the girl said:
"She told me she thought Black Lives Matter was a violent organization and they would be inciting violence. I always felt almost heartbroken over how they viewed the world and how skewed it was and how they wouldn't allow me to express my views. But showing that they can act in such a horrible way is just really appalling to me. I am honestly very disappointed to have to be part of this family that is so…just, very not welcoming or supportive. I don't feel safe being part of this family."
Tragically, five people died as a result of the mass assault caused by Trump supporters.
One of them was a 14-year-veteran who served with the US Air Force, named Ashli Babbit. She was fatally shot during the attack. Despite being rushed to a nearby hospital, the US veteran was soon pronounced dead.
BREAKING: Family confirms woman shot & killed at Capitol is Ashli Babbit. She owned a business in San Diego w/ her huband who did not come to DC. "I really dont know why she decided to do this," her mother-in-law tells me. Police have not confirmed circumstances of shooting pic.twitter.com/OOYpNWpMLg

— Lindsay Watts (@LindsayAWatts) January 7, 2021