A teenager was arrested for hacking his school's database and attributing an Adolf Hitler quote to George Floyd.
Hollister Tryon, an 18-year-old boy from Connecticut, has been arrested and charged with computer crimes. As Daily Mail reports, the youngster hacked the Glastonbury High School database and inserted a quote by Adolf Hitler in the school's yearbook under the photo of an unsuspecting classmate.
The quote posted by the teen read:
"It is a quite special secret pleasure how the people around us fail to realize what is really happening to them."
It was attributed to George Floyd – the Black man killed by Minneapolis police officer, Derek Chauvin, whose death sparked a massive wave of Black Lives Matter protests around the world last year.
According to police, the 18-year-old was also responsible for another unauthorized yearbook entry, which referenced one of the Boston Marathon bombers and drug use.
Tryon's mischievous deeds came to light in May when the school began distributing the yearbooks. The school board later recalled them to remove the offending quote.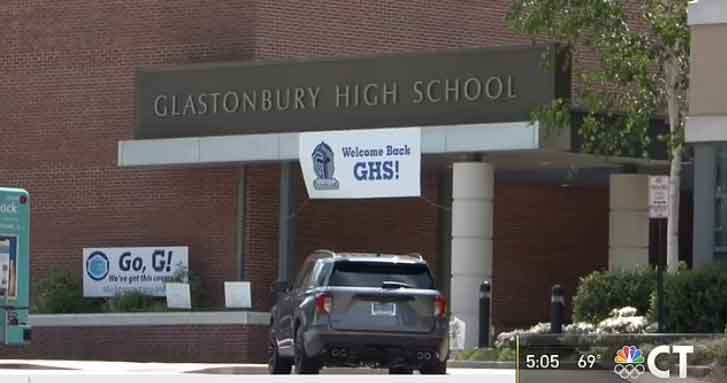 Glastonbury's principal, Dr. Nancy E. Bean, emailed the community, saying that the school is "saddened" and "distressed" by the incident. Bean added:
"Acts of bias, bullying, and cruelty are not acceptable at our school. We are committed to ensuring all Glastonbury High School students feel safe and supported."
Apart from being arrested, Tryon was also banned from attending his graduation ceremony. He now faces two counts of third-degree computer crime and is due in court on August 6. His bound was estimated at $5,000.