Don't forget to look up this weekend! A full Snow Moon will light up the sky on Saturday night.
Make sure you don't miss the night sky this weekend. On Saturday night, a bright full Snow Moon will ignite the sky, offering you a one-of-a-kind spectacle for the eyes.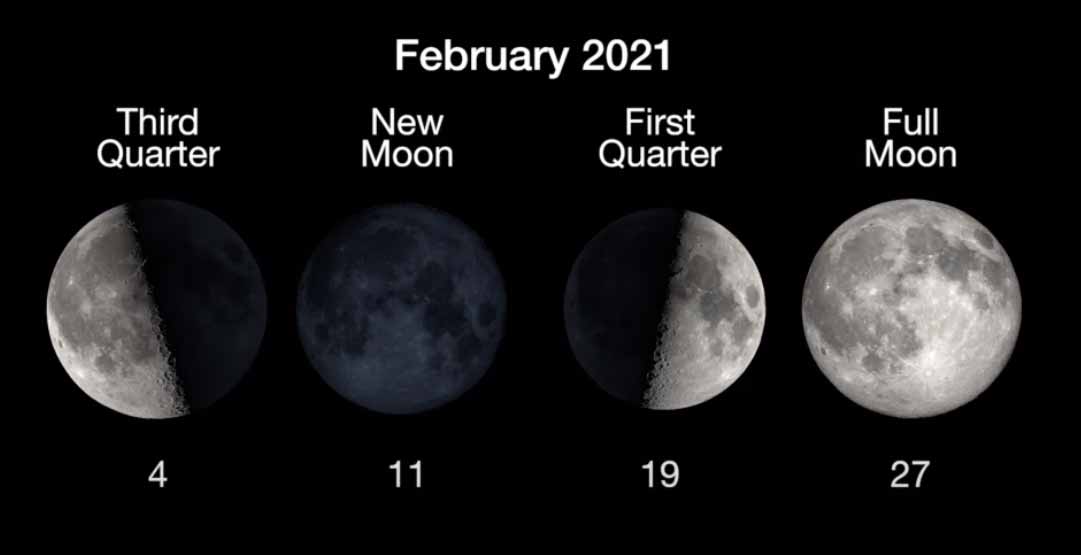 As Daily Mail notes, the name Snow Moon comes from Native American tribes. It's inspired by the month of February, a period of cold temperatures and lots of snow. Sometimes the February full moon is also called the Hunger Moon, due to the harsh weather, which made it extremely difficult for the tribes to go out and hunt for food.
If you are thrilled to see the mesmerizing full moon, don't forget to give your eyes some time to adjust. You can help the process by turning off the artificial light sources around you and putting your phone down for a while, as the blue light may affect your nighttime vision.
The Snow Moon will appear to be full from tonight through to early Sunday morning.
Photographers are advised to download apps and maps to track the moon's progress across the sky to make sightings easier.
What's more, depending on cloud cover, it should also be possible to view Mars during the Snow Moon. It will appear as a bright dot in the sky near Orion's Belt on the west-southwestern horizon. According to NASA, Mars will be the only planet visible to the naked eye until March.
Next month, we will be able to see Mercury, Jupiter, and Saturn!
EarthSky reports that during the Snow Moon, the bright star Regulus, also known as Cor Leonis or Lion's Heart, will also be visible. It will be in the constellation Leo.
Here's a list of all the full moons in 2021:
28 January – Wolf Moon
27 February – Snow Moon
28 March – Worm Moon
26/27 April – Pink Moon
26 May – Flower Moon
24 June – Strawberry Moon
23/24 July – Buck Moon
22 August – Sturgeon Moon
21 September – Corn Moon
20 October – Harvest Moon
19 November – Beaver Moon
18/19 December – Cold Moon
Are you excited to see the full Snow Moon? Let us know in the comment section!