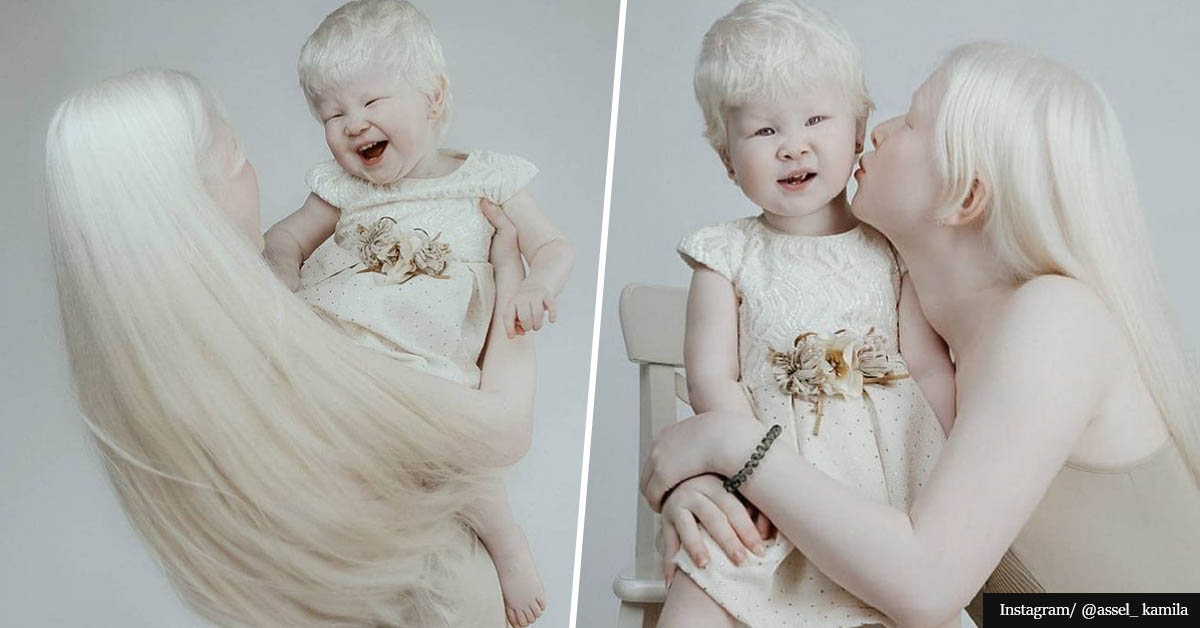 Stunning Albino sisters born 12 years apart become modeling phenomenon
Albino sisters are conquering the modeling world with their unique looks. 
View this post on Instagram
Asel, 14, and Kamila, 2, from Kazakhstan, have become a modeling sensation thanks to their incredibly rare appearance. As Newsner reveals, the Albino sisters are now in-demand models.
Aiman Sarkitova, the girls' mother, as well as the doctors, were beyond startled when Asel was born with Albinism. Speaking to Daily Mail, she said:
"When I gave birth to my eldest, genetics were not so developed with us. It is developing only now. The doctors were shocked."
View this post on Instagram
Eventually, Aiman found out there were other Albinos among her ancestors, but she was completely unaware of this before giving birth to Asel. And 12 years later, her second daughter Kamila was born with the very same condition.
Asel was the first to start her modeling career at the age of 10. When her baby sister turned 2, she joined in and the two became a real modeling phenomenon with over 65K followers on Instagram.
View this post on Instagram
Although their albinism has led to remarkable success, it also causes issues such as sensitivity to sunlight. 
Asel explained:
"If I go outside in the afternoon, then I definitely apply sunscreen, put on clothes to protect my skin, headgear or use an umbrella. In the evening, when there is almost no sun, it's much easier for me."
View this post on Instagram
Albinism is characterized by the congenital absence of any pigmentation or coloration in the skin, hair, and eyes. It affects one out of 17,000 people worldwide. That's exactly why Asel and Kamila being born in the same family is so astonishingly rare.
View this post on Instagram