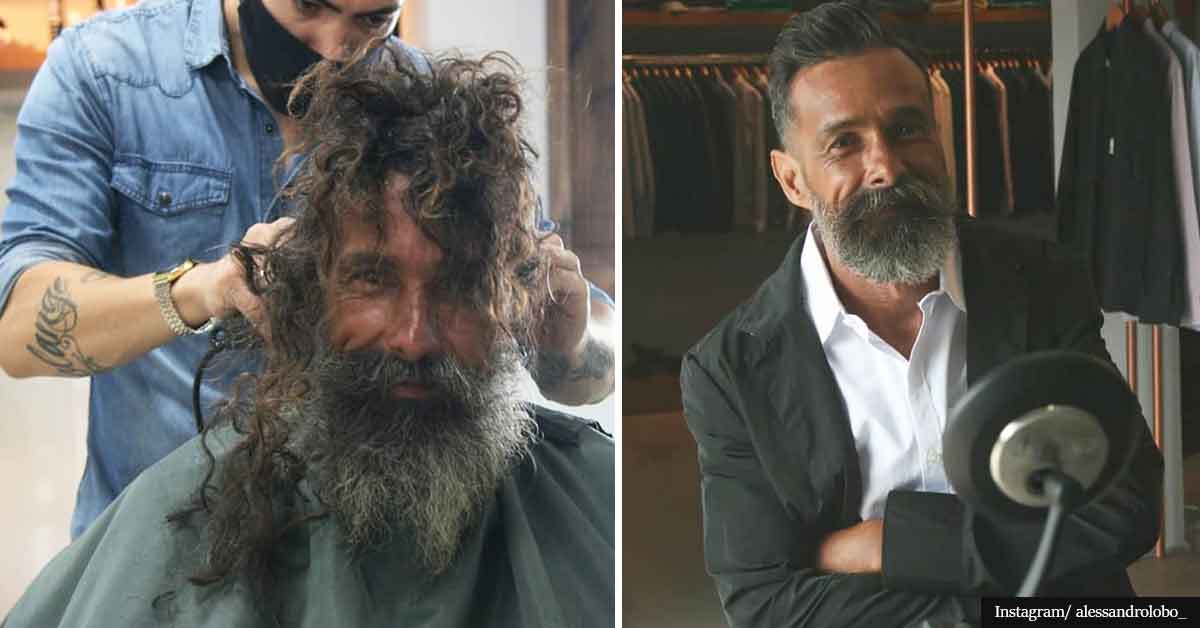 Kind strangers give homeless man a makeover helping him reunite with family who thought he was dead for a decade
A homeless man rejoined his family thanks to kindhearted strangers. 
A barbershop team helped a homeless man reunite with his family, who believed he was dead for years.
The generous strangers gave João Coelho Guimarães a fresh haircut and clean clothes and posted his stunning transformation on social media.
When the man's family saw the pictures, they immediately contacted the barbershop owner to help them reunite with their long-lost relative. 
João Coelho Guimarães, 45, from Goiânia, Brazil, was given a second chance at life after being homeless for years. After his family believed he had died a decade ago, they were thrilled to find out he was alive and they can hug him one more time.
As Newsner reveals, João's life took a turn when he met the owner and employees of a men's clothing store and barbershop called Padoo. When they saw his unfortunate state, they decided to clean him up, give him a much-needed haircut, and dress him up for free.
To help the homeless man find his family, the owner of the barbershop – Brazilian country singer Alessandro Lobo, posted João's stunning transformation process on social media.
View this post on Instagram
Thankfully, Guimarães's relatives came across the photos and tracked him down, leading to their touching reunion.
The magic happened one faithful day in December last year. João had walked by the store several times before, but on that particular day, he decided to step inside. Recalling the situation, Lobo told UOL:
"He came and we asked if he was hungry and wanted something to eat. But he refused and asked if we had a razor so he could trim his beard. That's when we had an idea and everyone in the store decided to help in a different way, providing a day of beauty for him."
Along with the fresh hairstyle, the barbershop owner gave the homeless man a few pieces of clean clothing and a pair of shoes. Speaking to Bored Panda, he said:
"It took two hours to complete the transformation. The whole team volunteered and everyone did a little, adding up to a surprising result. 

He is a very shy person and of few words. But we noticed his look of satisfaction and he thanked us very much." 
After the transformation, Guimarães looked like an entirely different person.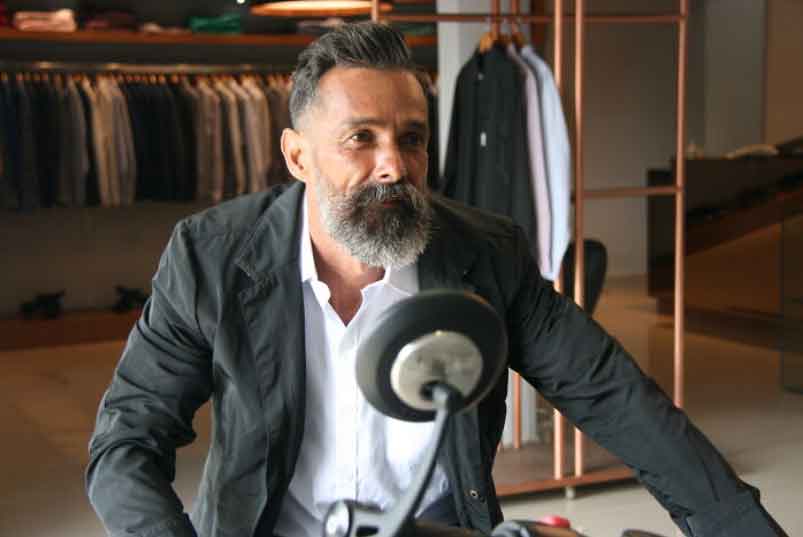 Thanks to the before ad after pictures Lobo shared on Instagram, João's family, who believed he had passed away years ago, were able to track him down and reunite with him. On December 16, a few days before Christmas, Padoo's owner commented:
"They saw the photo and contacted me and, as he has neither a telephone nor a fixed address, tomorrow we will go through the neighborhood to try to find him."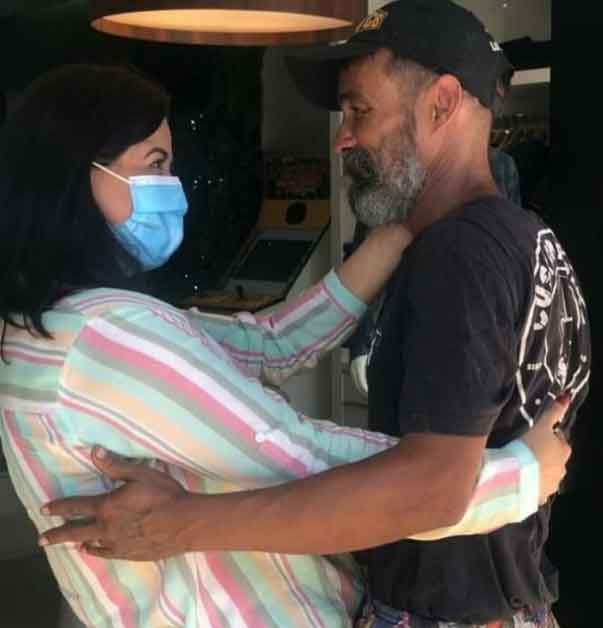 Lobo's kindhearted team helped João reach his relatives after more than ten years. However, even after meeting his beloved sister, who offered him to stay with her, Guimarães chose to continue living on the streets. The famous country singer explained:
"João is still on the streets. His sister wanted to welcome him and take him home, but he didn't want to. He said that on the streets, he feels free. That's why he didn't want to go home."
Lobo added:
"We thank God and all of you for making us instruments of this exciting moment. 2020 was a year of many losses for loved ones around the world, and in the midst of all this a [relief] for this family."