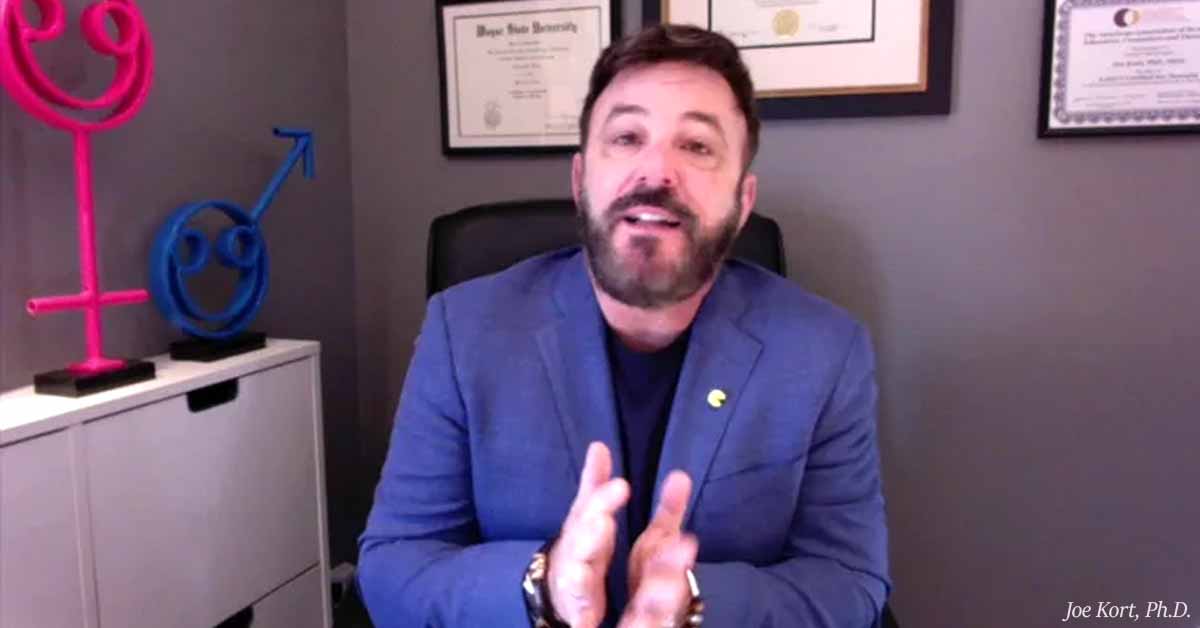 Straight men can have sex with men and "NOT BE GAY," sex therapist says
Sex therapist claims straight men can have sex with other men and still be straight. 
Dr. Joe Kort, sex and relationship therapist, says that straight men can have sex with men and "not be gay."
The specialist argues that when a straight man has sex, "it's just about the act."
Despite facing criticism, the expert insists that sexuality can be fluid. 
Dr. Joe Kort, a psychologist and sex therapist, says that some straight men have sex with gay men, but this does not make them any less straight, 9GAG reports. The expert, who works with straight, gay, lesbian, bisexual, and transgender individuals and couples, sparked a heated online debate after sharing his theory.
In several TikTok videos, Dr. Kort asserts that straight men having sex with gay men "is not a gay thing, it's a guy thing." He explains:
"In general, men have more transactional sex with one another. In general, women don't. So, when men have objectified sex where it's just about the act, it's just about getting off, people man-shame them."
The sex therapist raises concerns that male sexuality is easy to stigmatize. 
In one of his educational TikTok videos, Dr. Kort says:
"There is so much man-shaming that goes on on male sexuality and so much negative talk and criticism that men don't share." 
The expert, who, as news.com.au reveals, came out as gay at the age of 14, believes that "sexual behavior doesn't determine sexual orientation."
However, many social media users strongly disagreed with his views on male sexuality. To their comments, Dr. Kort responds:
"A straight man can be erotically and sexually drawn to a sexual act. The act doesn't change somebody's orientation. The act might be heterosexual, the act might be homosexual, but the identity doesn't necessarily mean that that's who they are."
According to the expert, one reason a straight man could have sex with a gay man could be narcissism. 
Dr. Kort claims that some men are "looking for adoration" and want to be "worshiped" in the bedroom. Since this is something that women don't often offer during sex, a straight man can look for it in a gay partner. He adds:
"The straight man who is having sex with another man is into it because the guy is into him, it's all about him."
Another reason could be voyeurism – a fetish when a person gets aroused by observing others in a sexual act. To defend his theory, the therapist notes that women are not as "available" as men when it comes to allowing someone to watch them.
Dr. Kort summarises his views on the different types of orientation – sexual, erotic, romantic, and relationship, in the following video:
Do you agree with the idea that sexuality can be fluid? Can a straight man have sex with another man and still be straight? Share your thoughts on this topic in the comment section!