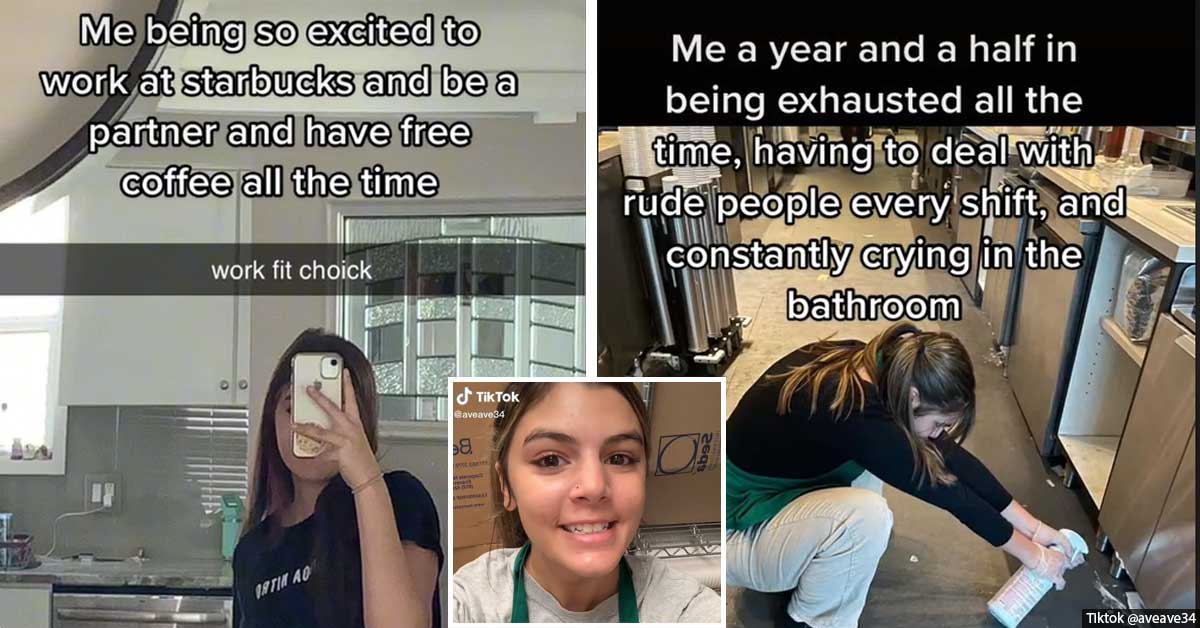 A Barista working at Starbucks has shared her experience working for the coffee giant, saying she is often exhausted and sheds tears in the bathroom. 
17-year-old Avery from Michigan posted a video on social media sharing her thoughts about the company, noting that when she first started the job she was filled with excitement.
But her fuzzy feelings were about to fade as she learned that the job was far from being a walk in the park.
Avery said while wearing her work uniform:
'Me being so excited to work at Starbucks and be a partner and have free coffee all the time.'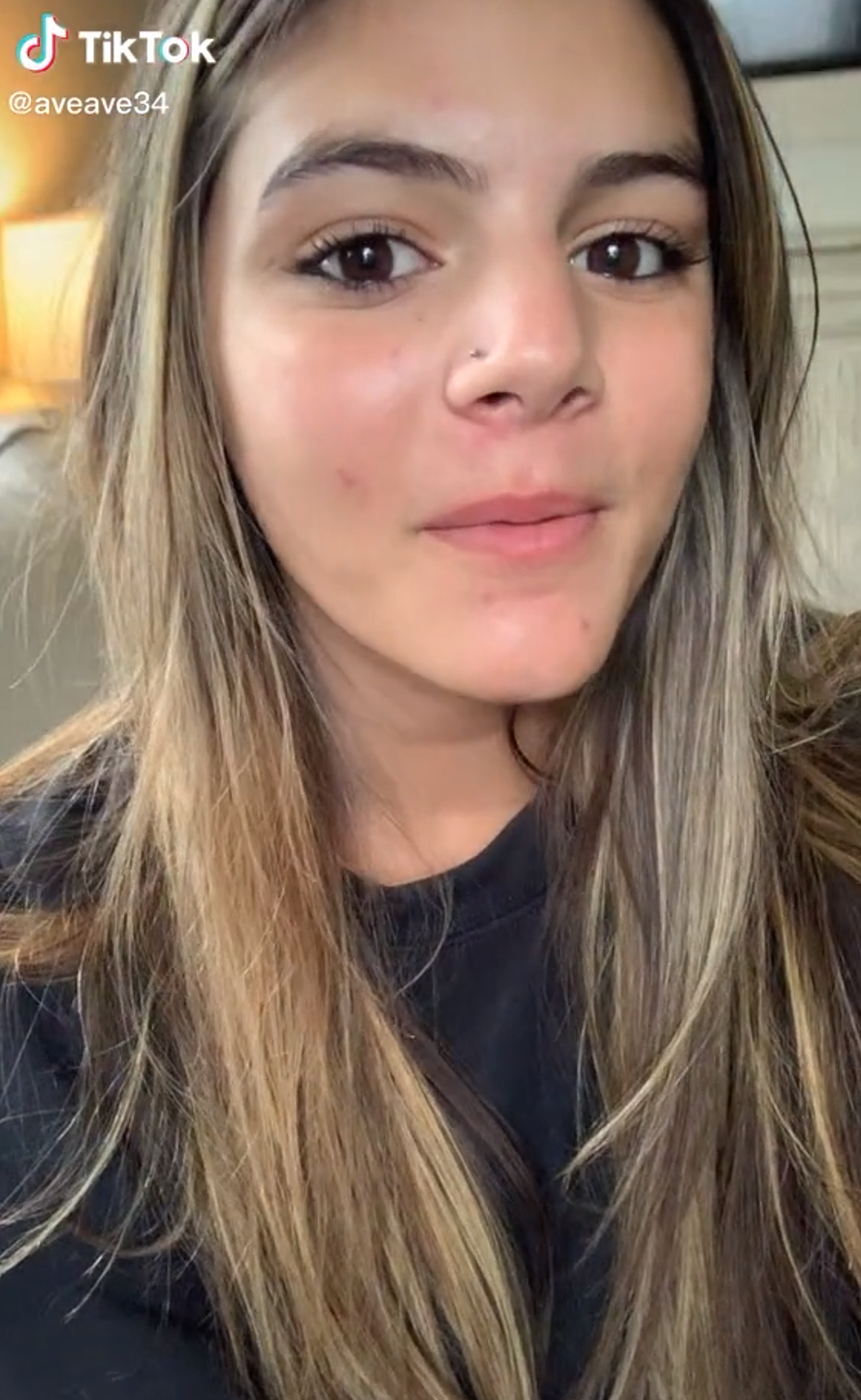 The video, which has amassed more than 160,000 views, then cuts to a photo of Avery cleaning a drain in a crouching position.
The photo's text reads:
'Me a year and a half in being exhausted all the time having to deal with rude people every shift, and constantly crying in the bathroom.'
The teen has been a barista for Starbucks for more than a year and often shares stories about rude customers.
According to Indeed.com, on average, Starbucks baristas in Michigan earn around $13,30 an hour, which might not be enough for the harsh working conditions Avery speaks of.
Avery's post came a few months after the company started firing its employees in an effort to stop unionization.
Starbucks even brought in its 69-year-old founder Howard Schultz to spearhead the mission to stop the union as it spreads across the country.
According to employees, the company is going against federal laws as it moves to cut down their efforts for unionization.
At the moment, 176 out of more than 8000 Starbucks cafes have filed for National Labor Relations Board elections since the first unionization movement in Buffalo gained massive popularity last year.
Workers now say that Starbucks is firing union leaders as a consequence of legally protected union activities. 
Earlier this year, seven Memphis employees were given the boot when they started unionizing.
Starbucks has said that the employees were let go due to workplace conduct violations.
Emboldened by Avery's video, many other employees also shared their unfortunate experience with the company.
One person said:
'Working at Starbucks absolutely ruined the sanity I had left in me. So I quit.'
Another wrote:
'I love my job being a barista but I will admit I am exhausted.'
A third commented:
'Felt this!! [I] left after three months. I would've stayed longer but at 19 there was no reason for me to be that stressed out all day long.'
Yet another said:
'Putting my two weeks in tomorrow.'
Someone added:
'This is why after 10 months I quit Starbucks and am now way happier working at a different coffee shop lol'
Another person accused Avery for whining too much about her job, saying:
'Y'all act like making freaking coffees is in the hardest job in the world.'
We hope you enjoyed this article. If so, please share it with your friends and family.