Unibrowed model Sophia Hadjipanteli takes the fashion industry by storm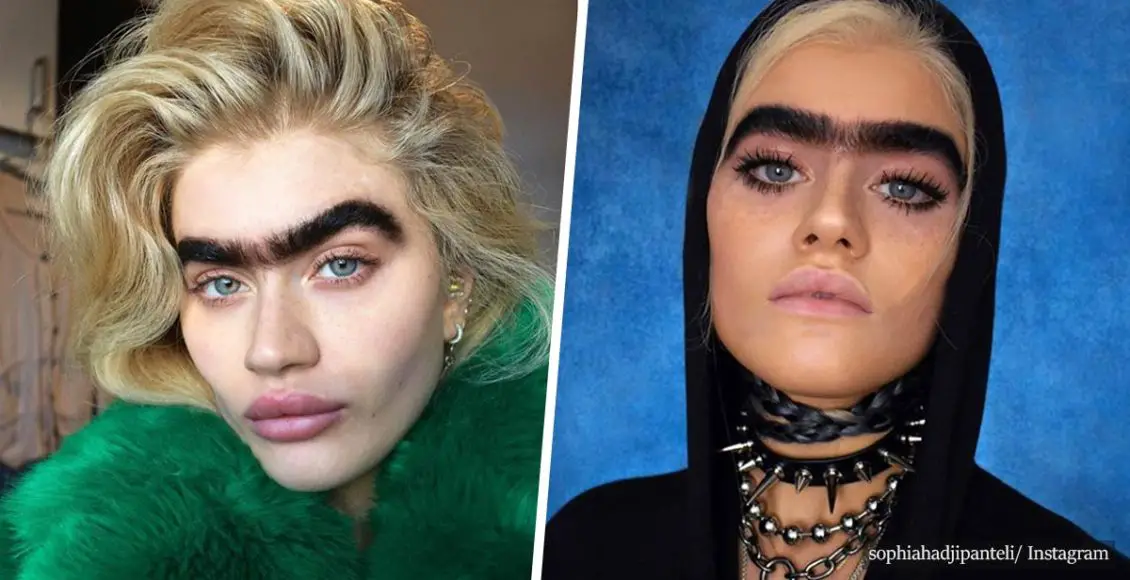 Models have to find different ways to get noticed and model/influencer Sophia Hadjipanteli has done a great job of that with her special unibrow.
Sophia has started the #UnibrowMovement on social media and was recently featured on the cover of Glamour UK. In addition, she was part of the London Fashion Week this season. So is the fashion world ready for something wilder?
The supermodel was born and raised in Cyprus and moved to the U.S. in order to study marketing in Maryland.
Ever since she seems to have moved back to Europe as she takes over London's modeling scene.
She is currently 23 years of age.
Sophia is a natural blonde. However, after tinting her brows she accidentally turned them black, but decided to stick with it and has since become a body-positive activist.
She was seen in the front row at the Roberta Einer show in the midst of London Fashion Week last September and also posed at David Koma's show.
"I am not really doing this to show people that they have to like [my unibrow], I am more so doing it to show people that they can get on with their lives by having a preference," she told Harper's Bazaar.
Sophia is not shy to wear revealing sexy outfits…
This year, she was seen at the Vanity Fair EE Rising Star Award party, and even sat near fashion icon Billy Porter at the Ashish show. The #UnibrowMovement seems to be the next big thing in the industry.
What are your thoughts Sophia's unibrow story? Let us know by joining the conversation in the comments and please share this article if you've enjoyed it.