Siblings reunite for the first time after FATAL car crash killed their parents and baby sister
Siblings reunited for the first time after losing their parents and their two-month-old sister to a car crash. 
Angela, Zachery, Wyatt, and Nicholas lost their parents, Jim and Karisa Clemens, and their two-month-old sister, Juliana, to a horrific car accident. The whole family was inside the vehicle at the time of the crash. The four siblings who survived suffered critical injuries.
As Newsner reveals, the tragic incident occurred on April 7, 2018, near Sterling City, Texas.
Following the crash, the three eldest children were rushed to a Fort Worth hospital. Angela, 8 at the time, suffered severe head trauma leaving her in a week-long coma and broke both her legs. Zachery, who was 5, broke his back and suffered many internal injuries. Wyatt, who was 4, suffered several strokes and initially was left partially paralyzed on his left side. Nicholas, 2 at the time, was treated at the hospital for his injuries and released a few days later into the care of an aunt.
When Angela woke up after a week in a coma, the first person she asked for was her brother.
In May 2018, Teresa Burrell, the siblings' great aunt, told TODAY:
"So we knew she had remembrance of her family. It's really hard with brain damage to know where you're headed. But we are very hopeful from where we were a couple of weeks ago."
The special moment that brought hope to everyone was when Angela, Zachery, and Wyatt saw each other for the first time since the accident. Burrell said:
"It was what they really needed. They just are grieving and were comforting each other."
Terribly, little Zachery began showing signs of depression during his recovery. 
To cheer him up, the hospital threw an ice cream party. His big sis Angela and his brother Wyatt were the special guests of the celebration. Their great aunt shared:
"They sang silly songs and it was like night and day. He just improved. All three of them being together just lifted his spirits. He just cheered up."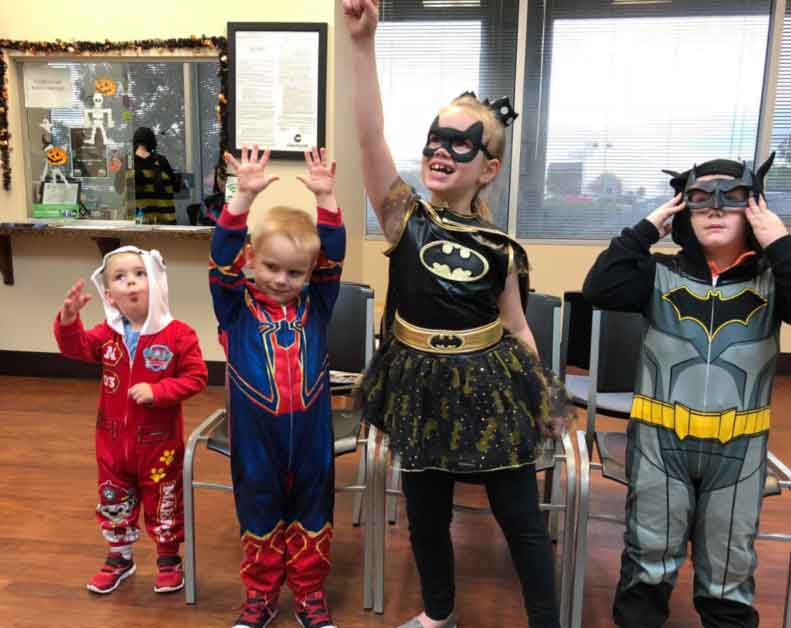 Although the siblings' journey to recovery was incredibly challenging, they received tremendous help from a  fundraiser that raised nearly $300,000. Burrell explained:
"So many good people, from all different kinds of faiths, have united their prayers on behalf of these children, and we've felt it. We felt it as a family and we've definitely seen it in these children. We've just seen it. It's just been a miracle and it's been amazing."
As per People, the children live with their grandmother, Susan Skillicorn, and her husband, Richard. The couple also has a teenage daughter named Jaycee.