Shiba Inu severely injured in house fire becomes therapy dog for burn victims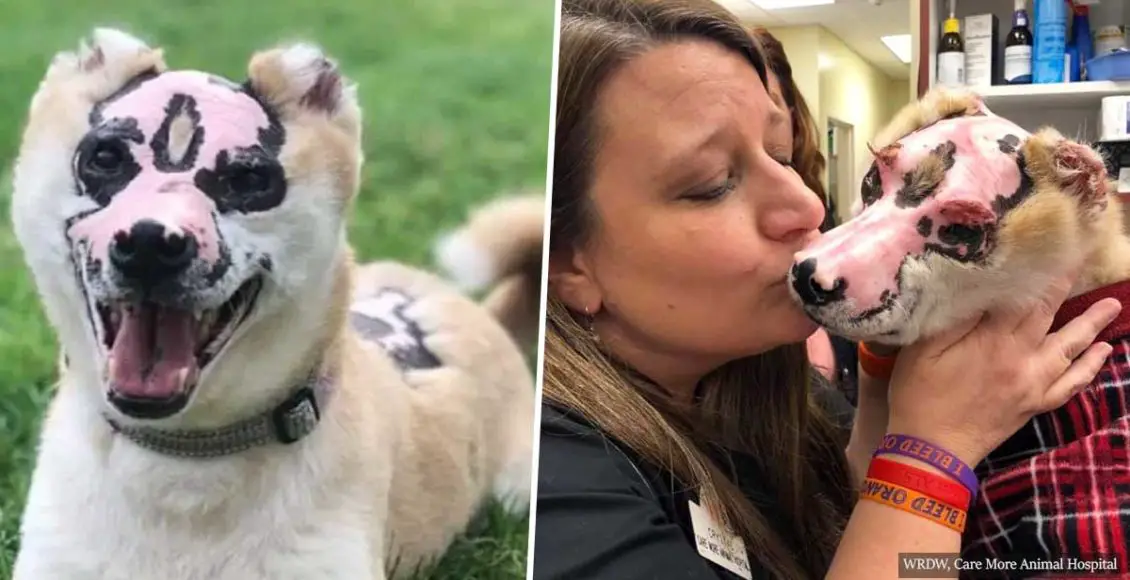 A Shiba Inu dog severely burned in a house fire is training to become a therapy dog for human burn victims.
9-year-old Taka was badly injured when scorching flames broke out at his Georgia home back in October of 2018.
Even though Taka survived, he was permanently disfigured, losing a large part of his facial fur. In addition, he suffered emotional trauma.
Taka's veterinarian, Crystal Lesley adopted him a while ago, but she says she was not sure if he would be a permanent member of her family as he started to fight with her other dogs when she brought him home.
"I didn't know if I was going to be able to keep Taka and it was breaking my heart," she told WRDW.
However, Taka's behavior changed when Crystal introduced him to a new dog trainer.
Mandy Foster of the Canine Training Project believes that it is never too late to retrain a dog.
"Sometimes it takes a little bit longer, but in Taka's case he's nine years old and he has flown through his training.

"He's brilliant. I knew that there were some problems, some challenges that were happening, and I wanted to get in there and help."
Mandy and Crystal have now teamed up to work towards helping Taka get his Canine Good Citizen certificate so he can officially become a therapy dog.
His traumatic experience will make him a great support animal, said Crystal.
"To see that he could be an encouragement or at least a light at the end of the tunnel for a child or anybody that has gone through what he's gone through is what all of this is about."
What are your thoughts on this incredible dog? Let us know by joining the conversation in the comments, and please share this article if you enjoyed the read.