Scientists have cloned the first US endangered species – a black-footed ferret.
Scientists have used frozen genes from an animal that died 30 years ago to clone a black-footed ferret. 
The cloned ferret is the first US endangered species to be duplicated.
The successful cloning promises the creation of a new line of black-footed ferrets, which will eventually take them off of the list of endangered species. 
Elizabeth Ann, an adorable black-footed ferret, is the first US endangered species to be cloned. She was duplicated from the genes of an animal that died over 30 years ago.
As per NBS News, Elizabeth was born on December 10, but her revolutionary creation was announced on Thursday, February 18.
The unique ferret was born in Fort Collins, Colorado. She is being raised at a specialized Fish and Wildlife Service black-footed ferret breeding facility. For their breakthrough, the scientists used genes from the frozen remains of a ferret named Willa, who died in 1988.
Ever since Elizabeth was born, everyone knew she is wild at heart. Pete Gober, US Fish and Wildlife Service black-footed ferret recovery coordinator, said:
"You might have been handling a black-footed ferret kit and then they try to take your finger off the next day. She's holding her own."
The black-footed ferret's cloning promises a bright future for other endangered species. 
Elizabeth Ann's breed belongs to the same genus as the weasel. She and all the other black-footed ferrets can be easily recognized by their dark eye markings reminding of a robber's mask. No wonder why they are called that way. The name "ferret" originates from the Latin "furittus," meaning "little thief."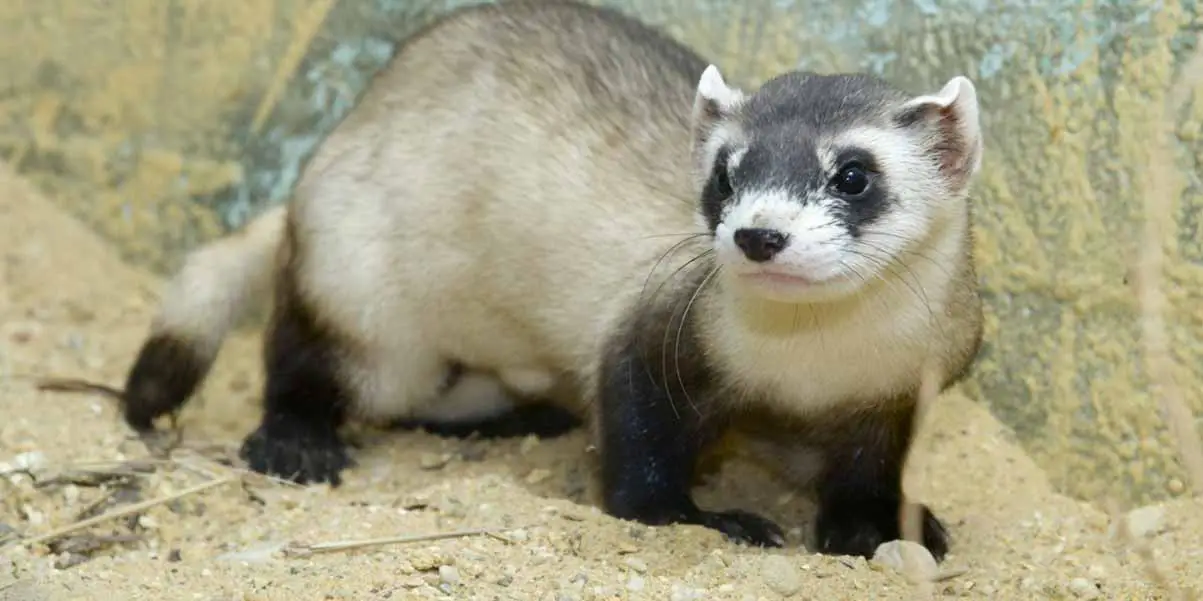 Curiously, back in the 20th century, the black-footed ferrets were thought to be extinct. To everyone's surprise, a ranch dog brought a dead one at its home in Wyoming in 1981.
Afterward, scientists took preserving the species as a mission. In the 1990s, they began gathering the remaining population for a captive breeding program.
Today, the experts proved that they have another efficient way of preserving endangered species. Ben Novak, a lead scientist with Revive & Restore, stated:
"Biotechnology and genomic data can really make a difference on the ground with conservation efforts."
Thanks to the frozen genes of Willa and other species, scientists may be able to help cloned animals like Elizabeth survive. 
When Willa died, her remains were sent to a "frozen zoo" run by San Diego Zoo Global. The specialized center keeps cells from more than 1,100 species and subspecies worldwide. This presents an outstanding opportunity for scientists to modify those genes to help cloned animals survive.
Pete Gober explained:
"With these cloning techniques, you can basically freeze time and regenerate those cells. We're far from it now as far as tinkering with the genome to confer any genetic resistance, but that's a possibility in the future."
Elizabeth Ann, together with future clones of Willa, will form a new line of black-footed ferrets. Initially, they will remain in Fort Collins, so the scientists could closely observe their development. Releasing them into the wild is still not on the agenda.