Saudi Arabia's Revolutionary Oil Rig Theme Park; To House Adventure Aquatic Sports Facilities And Luxury Hotels
Saudi Arabia has unveiled plans to build an 800-room luxury hotel resort and theme park on an oil rig platform. 
The country's Public Investment Fund shared its plans for a new tourism attraction called The Rig – a series of connected platforms spanning 150,000 square meters.
"This project is a unique … attraction, expected to attract tourists from around the world, while being especially popular with citizens and residents of the GCC countries in the region," the orginization said as it unveiled the project during the weekend.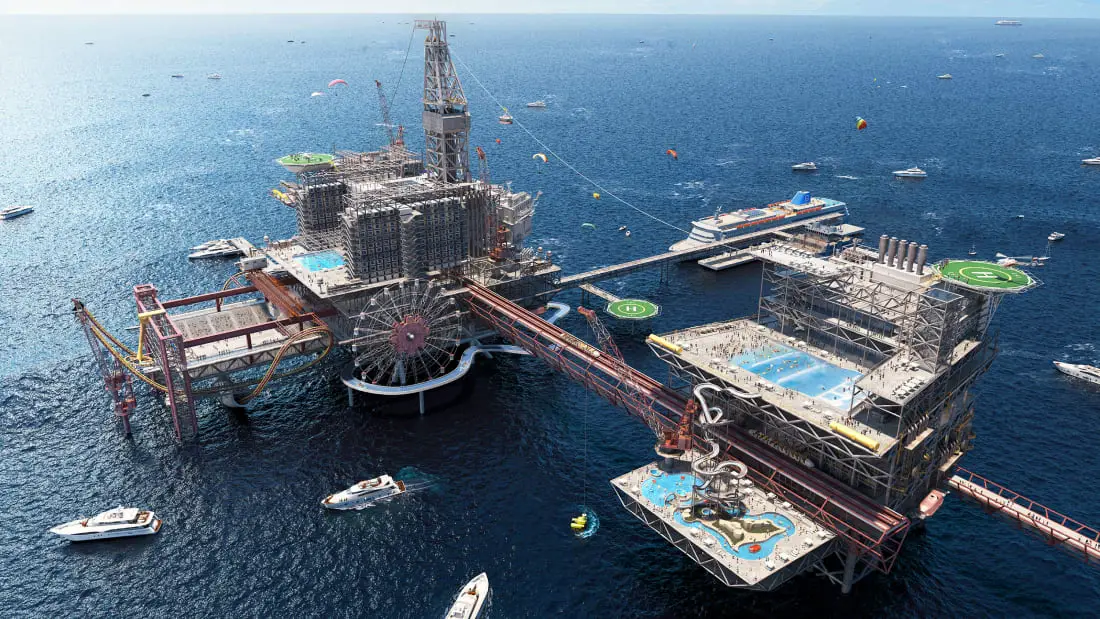 A promo video showed images of the park featuring water slides built on a drilling platform with a hotel made of steel and glass standing at the center of the construction.
#PIF announces "THE RIG." Project.
The world's first tourism destination inspired by offshore oil platforms.

Read more: https://t.co/s3TLJ8mbVh#THERIGsa pic.twitter.com/YlC2kZ2yll

— Public Investment Fund (@PIF_en) October 16, 2021
The venue will fit 50 yachts – as well as "three hotels, world-class restaurants, helipads and a range of adventurous activities, including extreme sports."
The Public Investment Fund did not mention where The Rig will be located but many of Saudi Arabia's oil platforms are situated off the east coast city of Dammam.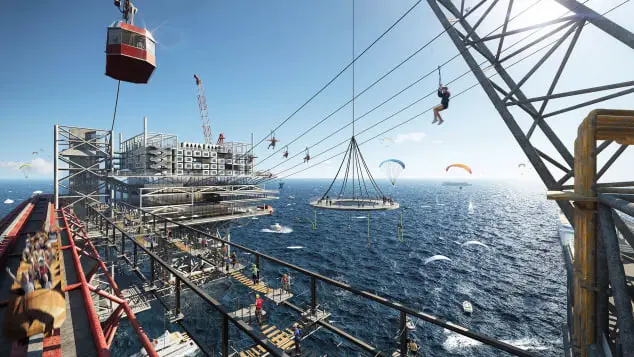 Also, it remains unclear on what date the unorthodox resort will open its doors to the public, with the Fund saying that it was part of a 2021-2025 strategy. It is yet to be announced whether the rig would be built from scratch, or adapted from an existing oil platform.
The Rig is the latest entertainment and tourism project being created to reduce the country's dependence on oil.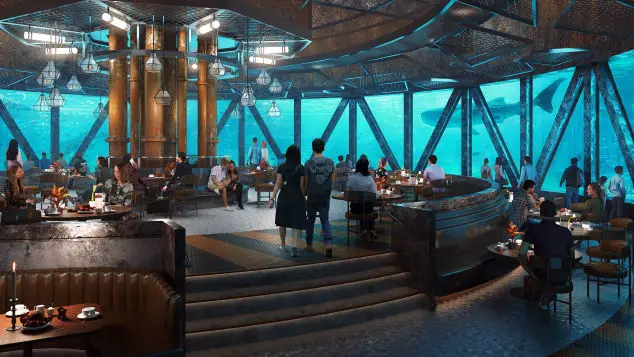 Recently, Saudi Arabia's government also unveiled plans for major resorts in the Red Sea off the west coast.
What are your thoughts on this story? Let us know by joining the conversation in the comments and please share this article if you've found it of value.