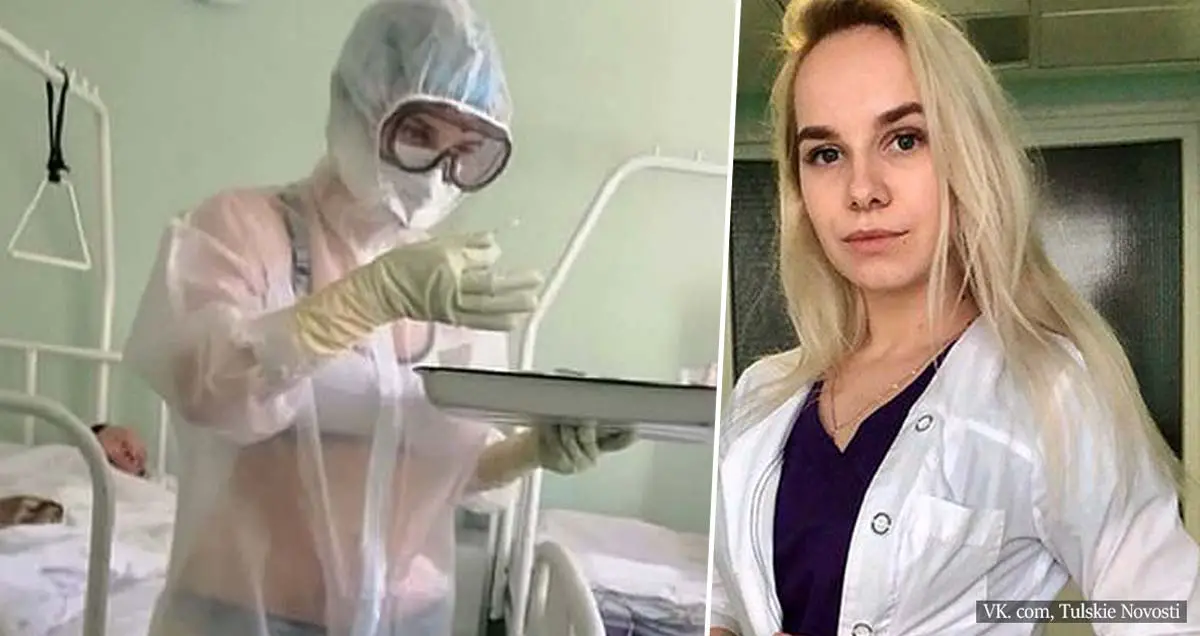 Russian nurse disciplined for wearing nothing but underwear beneath her see-through gown
A Russian nurse was suspended for wearing nothing but lingerie underneath her transparent gown.
Nadia, the 23-year-old nurse, has gained many supporters demanding the hospital to cancel the disciplinary order against her, as Mail Online reports. What's more, other healthcare workers at Tula Regional Clinical Hospital claimed there were not enough safe undergarments for use under protective gowns in coronavirus wards.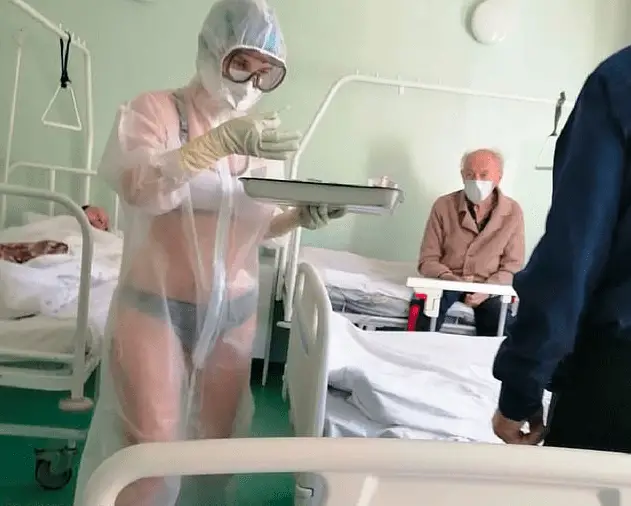 The nurse's bold action even got her a contract with a lingerie brand. Anastasia Yakusheva, CEO of the label Miss X, said:
"We want the Tula nurse to become a model of our underwear brand. We are ready to deliver several sets of exclusive new products for fitting, and in the future we plan to conclude an annual agreement with her."
Moreover, people started a campaign against patients taking pictures of hospital staff.
The photos of the Russian nurse wearing only underwear beneath her see-through gown went viral in no time.
Nadia, the now-famous nurse, was criticized for 'non-compliance with the requirements for medical clothing'. She allegedly told her bosses it was 'too hot' to wear her protective equipment, and she had no idea it was see-trough.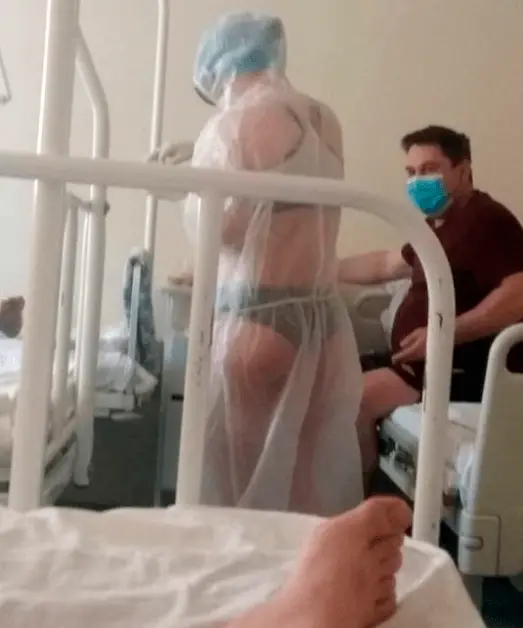 Additionally, the nurse's colleagues claimed she was not given proper scrubs to wear underneath the thin gown, which wasn't providing enough protection from the virus either. They also claim at the time there was not enough PPE.
Tula Hospital's officials stated they will take disciplinary action against the 23-year-old nurse for violating the uniform codes. On the contrary, male patients shared they had 'no complaints' about Nadia's uniform.
Although the story may appear comical, the nurse's colleagues share she was feeling embarrassed and scared of losing her job. One of them told Komsomolskaya Pravda newspaper:
"Now she is under big stress. She is in a state of shock and afraid of losing her job altogether."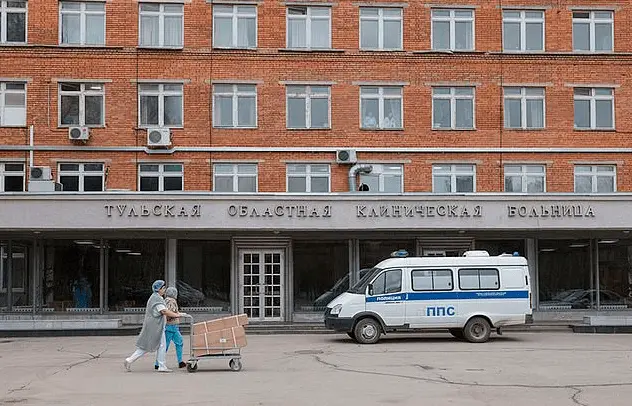 Dr. Anastasia Vasilyeva, head of the Doctors' Alliance, offered to support the young healthcare worker in appealing against her suspension.
Previously, Dr. Vasilyeva has been quite critical of the Russian response to coronavirus. She claimed:
"If she turns to us, we will protect her. The fact that the costumes are of such a quality that does not meet the standards is a problem for management, not the nurse. The picture shows that she was wearing some kind of plastic suit. We need to pay attention, not to her lingerie, but that the gown does not meet the necessary standards."
The head of the Doctors' Alliance also insisted on the fact that a plague-proof costume should never be transparent. Talking about the nurse, Dr. Vasilyeva continued:
"She did not break the law and why should she, if it is hot, put herself in any kind of danger?"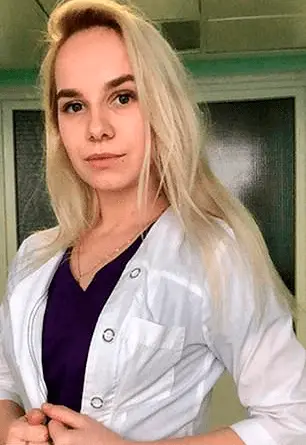 Oksana Drybo, another nurse from the same hospital, believes it's important for people to understand 'why this happened'. She complained:
"Medics do not like to be in transparent suits, but there are no others. And some do not have even transparent ones. If patients photograph and spread (the pictures) so joyfully, then they are either not sick or they are being treated well and they should go home. Recovering patients should be grateful to the doctors who cured them."
The Russian politician Nikolai Valuev, a former professional boxer, urged patients to support the nurse by writing to the authorities in her favor. He said:
"Let's hope that the nurse with her appearance aroused in male patients the desire to live. They found strength in order to resist the disease even more actively. As a rule, good emotions always contribute to recovery."
The political support Nadia has received continues.
Another politician, Vitaly Milonov, stated:
"No disciplinary methods should be imposed on the (nurse). There was no malicious intent…I'm sure she herself was embarrassed… In no case should the girl be punished, I am sharply against this."
Senator Vladimir Krugly also backed up the nurse saying there was a 'violation of the mode of wearing of this protection', but there was no reason for disciplinary actions against her.
Furthermore, Trade Union leader Andrey Konoval said:
"It is clear that in this case there was a violation of generally recognised norms of the dress code and appearance at the workplace. In our opinion, it was possible to do without disciplinary action."