Royal Expert Says Biden Broke Multiple Etiquette Rules When He Met The Queen
An expert in royal matters has criticized U.S. President Joe Biden for not following proper etiquette when he met the Queen. 
There are many rules when it comes to interacting with members of the royal family and they can be difficult to remember. 
Grant Harrold, who is a former butler to Prince Charles and Duchess of Cornwall, Camila, has criticized Biden for ignoring etiquette, and it seems the president's biggest problem was protecting his eyes from the sun. 
Harrold said the president was in his right to wear the sunglasses when he met the Queen, but that 'he should have removed them' when he was introduced to her.
He said:
"If you're meeting the Queen face-to-face, there's no sunglasses or anything like that at all because eye contact is quite important with any introduction.

It's fine for Biden to have had sunglasses on but he should have removed them when he actually met the Queen."
The former butler went on to talk about the importance of following proper etiquette:
"Everyone else has to, it doesn't matter who you are, even royals remove sunglasses when they meet royals. It's one of those rules I always write about in my etiquette texts.

It is a breach of protocol. I get the sun might have been shining in his eyes but the Queen didn't have sunglasses on. Jill, the first lady, didn't have sunglasses on."
But, even though mistakes were made by the president, the meeting was a positive one.
Russell Myers, a royal editor for The Mirror, also gave his opinion on the matter.
He said the following during an interview on Lorraine:
"They [Joe and Jill Biden] went for tea with the Queen, they extended their stay for a few minutes more than it should have gone on.

Biden actually revealed that that the Queen was very, very interested in President Putin and President Xi Jinping from China, so very on her world affairs and it went smoothly."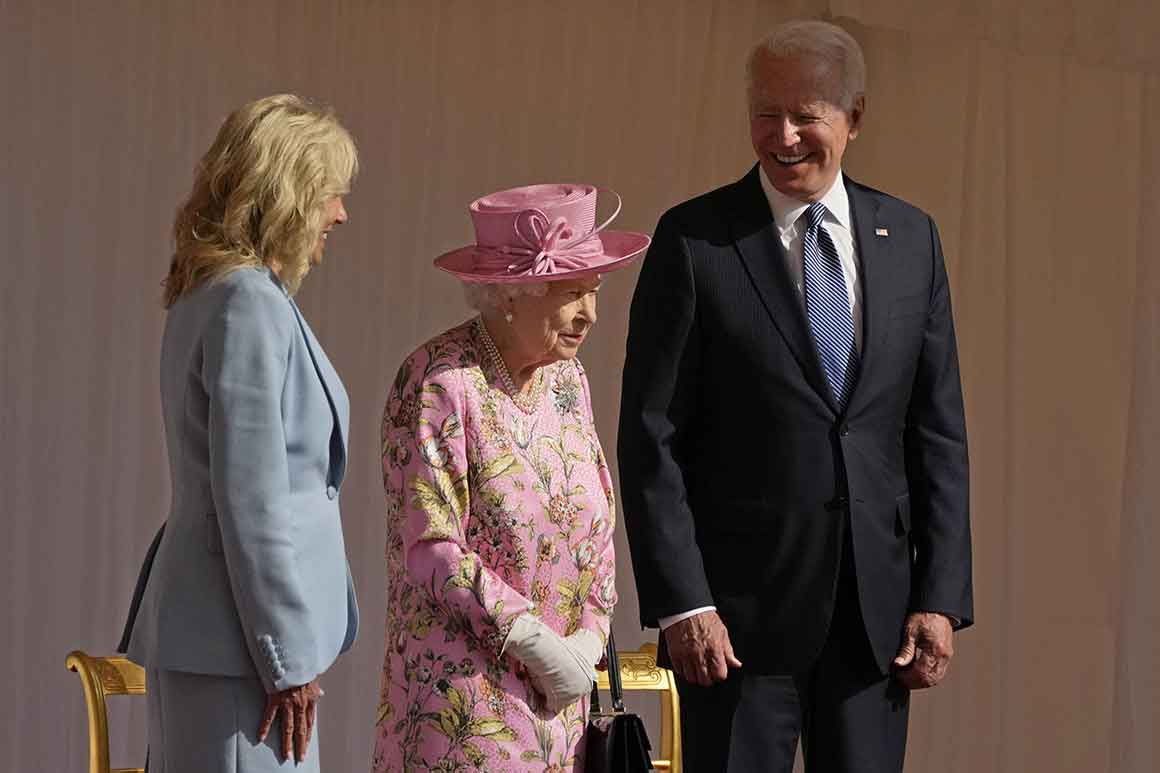 Regarding the meeting, Biden said at a press conference that it had all been positive and the Queen, who is 17 years older than him, reminded him of his mother.
The president said:
"I don't think she'd be insulted but she reminded me of my mother, the look of her and just the generosity."
What are your thoughts on this story? Let us know by joining the conversation in the comments and please share this article if you've found it of value.