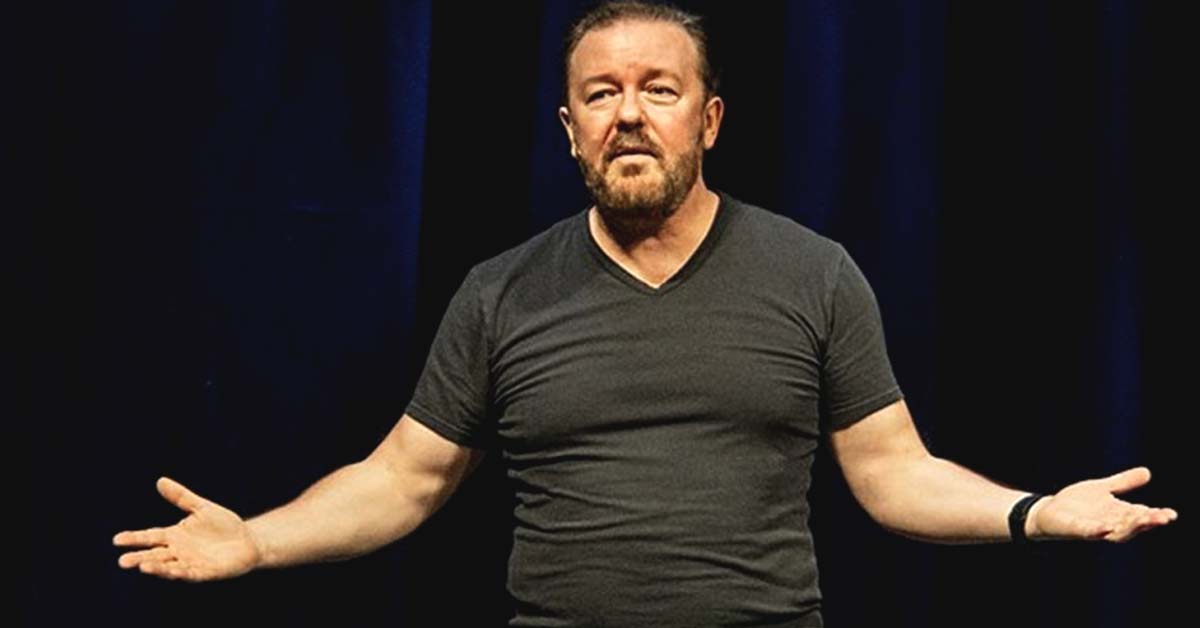 British actor-comedian Ricky Gervais has once again had it with spoiled celebrities who live in luxury whining about their giant mansion lockdowns while the rest of humanity is struggling to make ends meet, and while those on the frontlines on the pandemic are risking their lives for the rest of us.
In an interview for The Sun, Ricky criticized the pampered elites who complain about being trapped in their lavish mansions. 
"These people are doing 14-hour shifts and not complaining," he said about the medical workers on the frontlines of the crisis."

Wearing masks, and being left with sores, after risking their own health and their families' health selflessly. But then I see someone complaining about being in a mansion with a swimming pool. And, you know, honestly, I just don't want to hear it," Ricky told the publication.
He added:
"I didn't go out much anyway, and there's always too much booze in the house. It's always been the 6pm watershed for as long as I remember. Obviously, I am looking at the watch."
Ricky Gervais ripping into celebrities. Video courtesy of Ricky Gervais' Facebook live feed.
While in the interview Ricky did not mention celebrities by name, The Sun noted that singer Sam Smith recently started crying on Instagram in his £12million mansion, complaining about suffering in isolation. 
For a long time, Ricky has been targeting celebs for their hypocritical public statements and spoiled behavior. And at this year's Golden Globes awards show he truly went to town on the virtue-signaling stars who use their platform to lecture the public about politics.
"You know nothing about the real world. Most of you spent less time in school than Greta Thunberg," he said in his speech.
The British comedy legend has also joined an increasing number of entertainment figures in criticizing China's animal markets, which are largely believed to be a central reason for the COVID-19 outbreak. 
"for the sake of people and animals, wildlife trade and consumption has to end, now," he told Mirror.
If you want to laugh some more in Ricky's company, check out the Season 2 trailer for his hit show 'After Life.'
Do you believe that celebrities are completely out of touch with the real world? Let us know your thoughts by joining the conversation in the comments and please share this article if you've enjoyed it.