Reward of $8000 offered for information on small dog skinned while still alive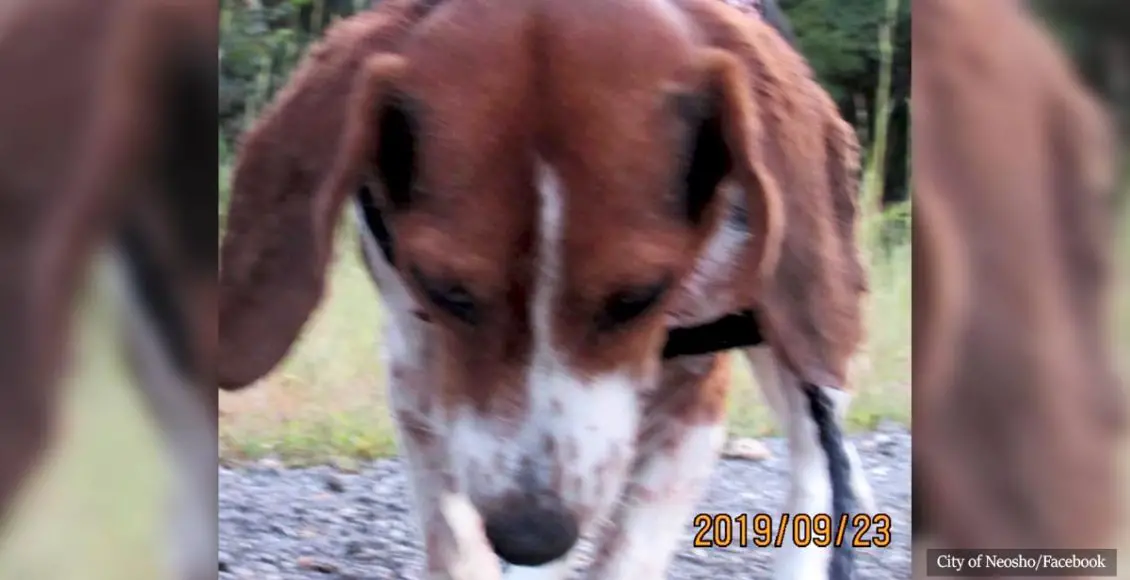 Missouri Police have raised the financial reward for information that leads to the arrest and conviction of the people responsible for skinning a pet beagle alive two weeks ago. 
A reward of $5000 has been announced by the Humane Society of the United States, while this week, the Neosho Police Department confirmed raising its total of $1000 to $3000. Officials hope the full amount of $8000 will help to bring forth information about the "cruel and thoughtless torture."
The beagle case has been a gruesome one for investigators. It all began last Monday when Newton County officers responded to a call about suspected animal abuse in the Greenwood Boulevard area.
Upon arrival, they found a female beagle with about 75% of its skin missing. It had been skinned while still alive.
After taking the suffering animal and talking with local veterinarians, it was decided that the little dog, which had been skinned from its neck down, would have to be euthanized in order to end its agony.
"It takes a truly callous person to skin a dog alive and it's completely heartbreaking to imagine the suffering this dog endured," said Amanda Good, state director for the Humane Society. "We hope that this reward will encourage anyone with information about this terrible crime to come forward, not only to help seek justice for this animal but also ensure the safety of the entire community."
The helpless dog was traced back to its owners who lived at Lou Ida Drive. It is thought that the beagle had run off from their Newton County home while they were out of town for the day.
"When the owners left town the dog was not in its mutilated state," authorities stated.
The owners had gone to a sporting event on the day the incident happened, according to the local Joplin Globe. When they went out, the dog was reportedly still inside the home.
"We don't think anyone broke in and took her. We just think it got out." police lieutenant Jason Baird said.
The dog was found by police after a local citizen saw it emerging from a forest area. Lieutenant Baird told The Joplin Globe it seemed to be in a lot of pain.
Law enforcement has not identified the owners. Currently, it is unclear how many people have had their hand in causing the injuries. The case continues to be investigated.
What are your thoughts on this heartbreaking story? Let us know in the comment section and please share this article if you wish to help the investigation.