An Honest Review Of The Inner Circle Dating App (And Why You Should Join)
Not all dating apps are created equal, and The Inner Circle makes that abundantly clear.
If you are a single person, or if you have been single at any point in the past decade, chances are you have tried at least one dating app. Be honest. It was probably pretty terrible, right?
Single folks who are looking for a legitimate connection- not a random hookup- will struggle to find what they're looking for on apps like Tinder or Plenty of Fish. Even if you do manage to find someone who you think might work out, there's always a chance that they aren't who they say they are.
The Inner Circle takes care of that issue right at the start.
Other dating apps on the market require very little personal information, and lack any authentication process other than verifying an email address. The first difference I immediately noticed was that this app has a real living human (not a bot) doing the approvals.
Safety and security are a priority, and you can tell The Inner Circle cares about that as well.
You don't have to worry about being "catfished" or about meeting in a strange place. This dating app even hosts events so you can meet up with people you found on the app.
After you get approved, the fun begins. The Inner Circle found a way to make filling in your profile a lot less painful than I expected. If talking about yourself is not your strongest asset, the app gives you a few choices to make at the beginning to get those creative juices flowing.
Next, you set your preference on what kind of person you are looking for. Height, education level, smoker/non-smoker, has children or not, etc. Then you can start browsing!
One thing I did happen to notice, even though there are fewer users, it doesn't feel like you're missing out on anything.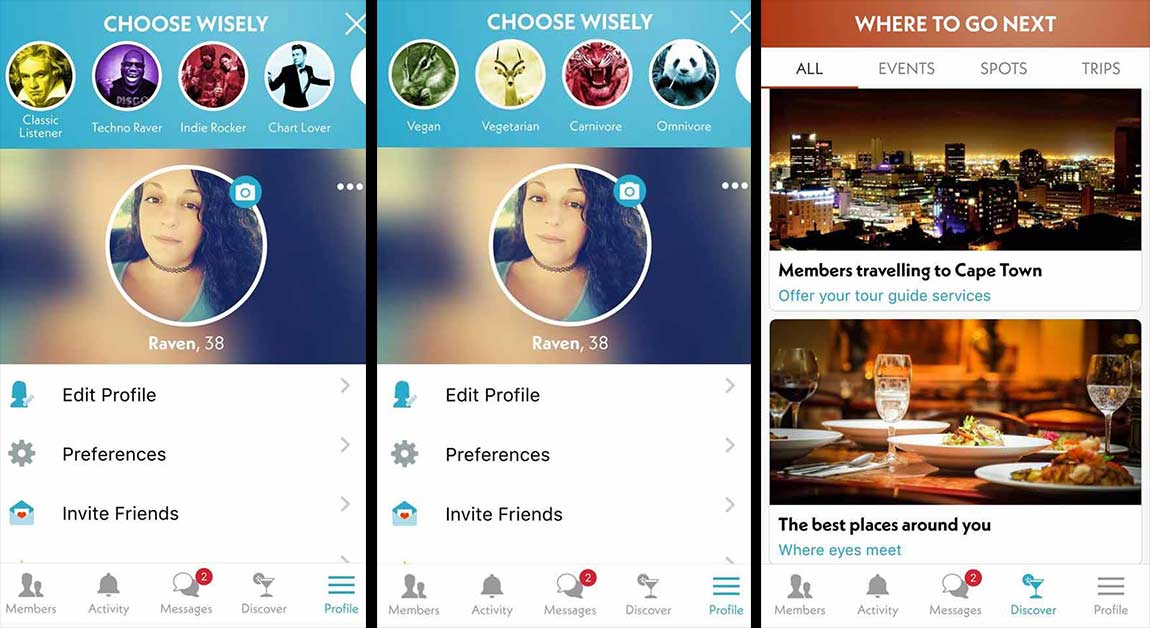 The "Events" tab shows all upcoming events hosted by The Inner Circle, where you can experience the high life with others like yourself.
After a few days of using this app, you will fall in love with it.
This is the best dating app I have ever used, and I would highly recommend it to anyone who is looking for that special someone.
We live in an age of technology, and what better way to use it than to find true love?