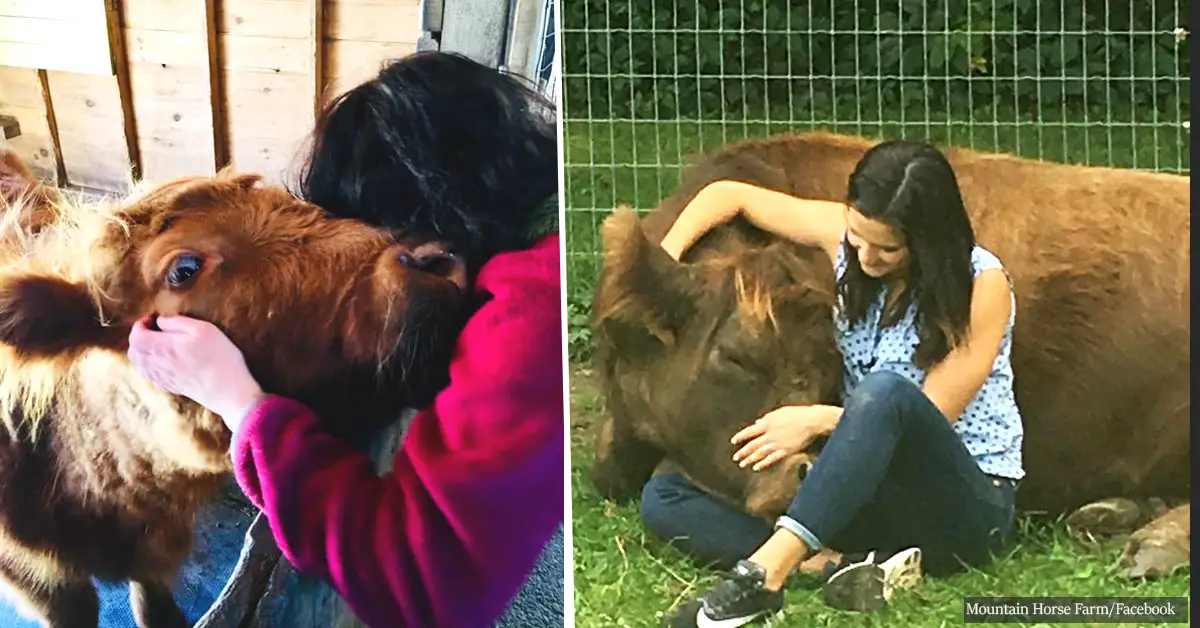 A new, innovative way to relax: cuddle with a cow for only $75 an hour
Had a stressful day, week, or month? Well, it looks like you can say 'goodbye' to stress with this new method of relaxing…
Cuddle with a cow!
To be fair, 'cow cuddling' is not a new concept in Europe, for example, as it has been around for a while. However, it is definitely an innovative therapeutic technique offered to Americans by Mountain Horse Farm in upstate New York. For the price of $75 an hour, you can enjoy your time cuddling with the friendly and peaceful bovines, named Bonnie and Bella.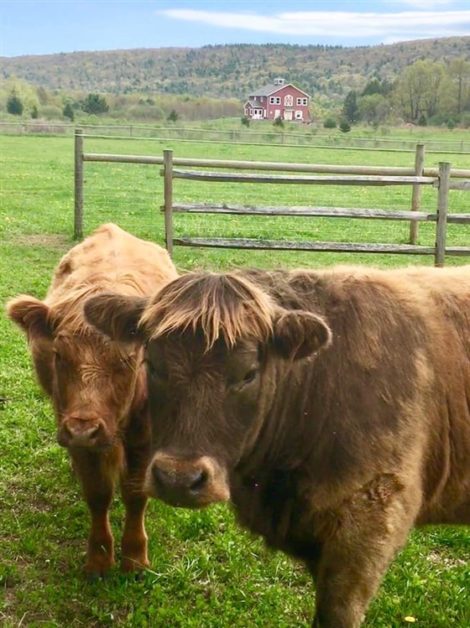 'Cow cuddling' is a form of animal-assisted therapy inclusive of brushing, petting or even having a word with your new, trustworthy psychology professionals.
It is said that the experience is quite similar to equine therapy, but with one great difference: while the horses tend to stand up, the cows lie down, allowing the humans to experience a closer bond with the lovely animal.
As a lot of people in recent times have turned to the help of animals for their mental health, there is no wonder that three-year-old Bella and two-year-old Bonnie are desired companions for many humans.
As mentioned above, this service is available to you in Mountain Horse Farm, which is a 33-acre bed-and-breakfast located in the Finger Lakes region of the state of New York. Suzanne Vullers, who is a Netherlands native, runs the farm with her husband. After learning about the health benefits of 'cuddling with cows', which was already a well-known relief therapy in countries like Switzerland and the Netherlands, she decided to bring along Bonnie and Bella to the US from her home country.
She was surprised the aforementioned practice was not really heard of in the US, so she took it upon herself to create the "horse and cow experience" on the farm.
In this regard, she told CNN:
"To be honest, we did not know that it was so unknown in the US. A lot of people are familiar with therapy dogs or cats … people don't associate this with larger animals, like cows."
However, Vullers does not believe 'cow cuddling' could be considered 'therapy' in the traditional sense, of course, but more of a practice people could definitely engage in to better their mental welfare. She also mentions her surprise to the fact that the 'cow cuddling sessions' have garnered such great interest.
She told TODAY that: "People laugh, people cry. There's a variety of emotions going on there." 
"It's reconnecting with nature, connecting with animals, finding some quiet time for yourself, maybe process some thoughts or figure things out in your life."
Apart from that, it is worth mentioning that cow capabilities in the art of soothing humans are definitely getting the spotlight nowadays. Apparently, cows are researched to be "far more sophisticated and sensitive than the simple grazers they are perceived to be," as stated in a paper in the Animal Behavior and Cognition journal.
It turns out that the cows' therapeutic nature lies within their slower heart rate, as well as their generally peaceful demeanor, which makes people slow down as well, enjoying the quiet time they have to connect with them.
So what does a session with Bonnie and Bella include?
First of all, it is important to mention that they are not tied down and have the free will to walk away from the individual approaching them if they wish to do so. Sessions are available once or twice a day, a few times a week and cost $75 per hour.
The owners do note that their farm is not a "petting zoo" and that people who wish to partake in the experience need to take into consideration both themselves and the animals.
Thus, every cuddling session is scheduled in advance so that it does not hinder the cow's natural rhythm.
Here are a few more shots of people enjoying their lovely, peaceful session!