15 Quotes on Love, Life and Peace by John Lennon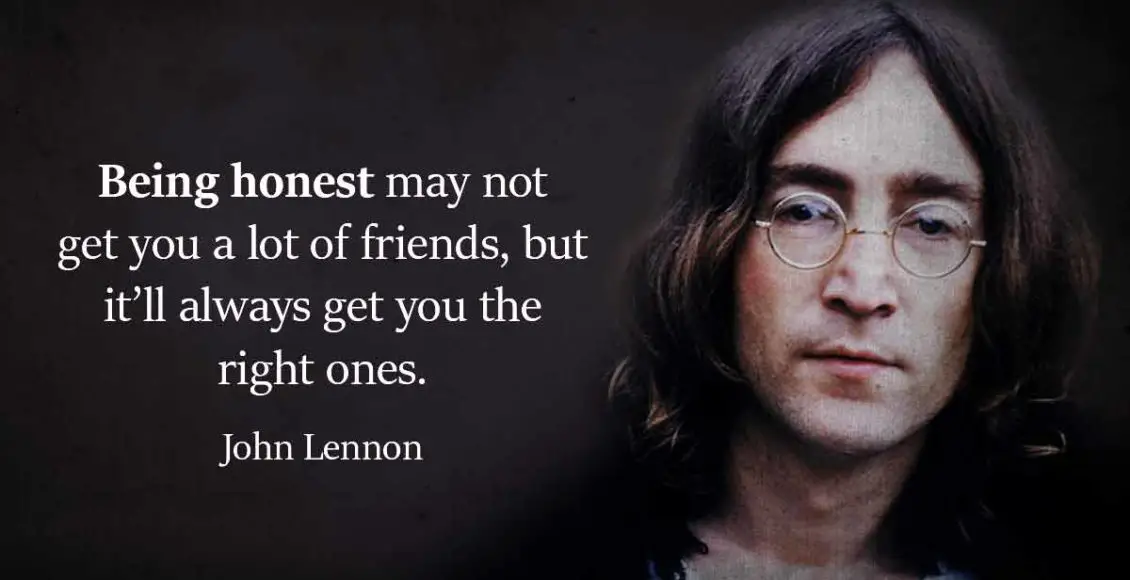 John Lennon was born on October 9th, 1940 in Liverpool, the UK to Julia and Alfred Lennon.
He was a singer, songwriter, and peace campaigner. Together with Paul McCartney, he founded the Beatles – probably the first rock n' roll band in the world.
The Beatles were shot to stardom in the 1960s when George Harrison and Ringo Starr joined in. After the group disbanded in 1970, Lennon pursued a sporadic solo career and started the band Plastic Ono Band with his second wife Yoko Ono.
As a teenager, John Lennon was fond of skiffle –  a crazy mixture of jazz, blues, folk, and American folk.
In 1956, he received his first guitar from his mother, Julia. Two years later she was struck and killed by a car as she was walking home from visiting some relatives. At the age of 17, Lennon formed his first band the Quarrymen along with Rod Davis, Len Garry, Colin Hanton, John Duff Lowe, and Chas Newby. Two years later the Beatles came on the stage.
Rebellious by nature, Lennon was never too fond of formal education.
Not surprisingly, he was thrown out of the Liverpool Art College for inappropriate dress code.
Lennon first met Paul McCartney at the Quarrymen's second gig and the two took to each other at once. John Lennon then asked McCartney to join the band. At the age of 18, John authored his first song, "Hello Little Girl". Five years later, it made it to the UK top 10.
McCartney's friend, guitarist George Harrison, was the third Beatle to join the Quarrymen. Lennon, McCartney, Harrison, and Sutcliffe evolved into "The Beatles" at the beginning of 1960.
McCartney took over on bass after Sutcliffe decided to stay in Hamburg following their German tour, and Ringo Starr joined in in the place of Pete Best.
It took the newly-formed band only three years to occupy the top places in virtually all music charts in the UK and their ambitions were already spreading across the Atlantic. The next year, John Lennon, Harrison, McCartney, and Starr appeared on The Ed Sullivan Show in the USA.
The next two years were exhausting for the young British musicians – they were constantly on tour and had to expand their repertoire while traveling from one show to the next. Miraculously, during that time John Lennon managed to write two books, In His Own Write and A Spaniard in the Works.
The man who struggled for peace and love all his life died a violent death – Lennon was shot and killed by Mark David Chapman on the eighth day of December in 1980.
As he was entering his New York City home. What's left after Lennon is his timeless music and the immortal quotes you're going to read below.
1. Everything will be okay in the end. If it's not okay, it's not the end. – John Lennon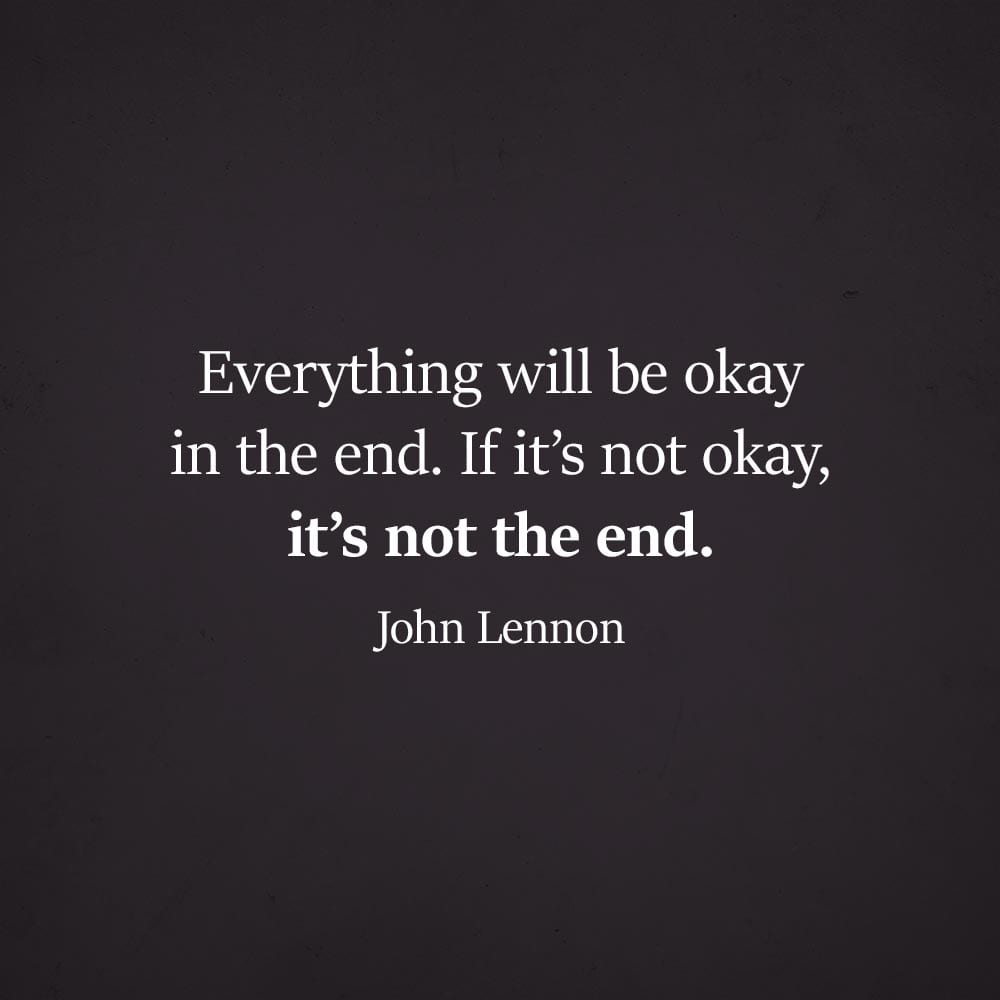 2. Life is what happens while you are busy making other plans. – John Lennon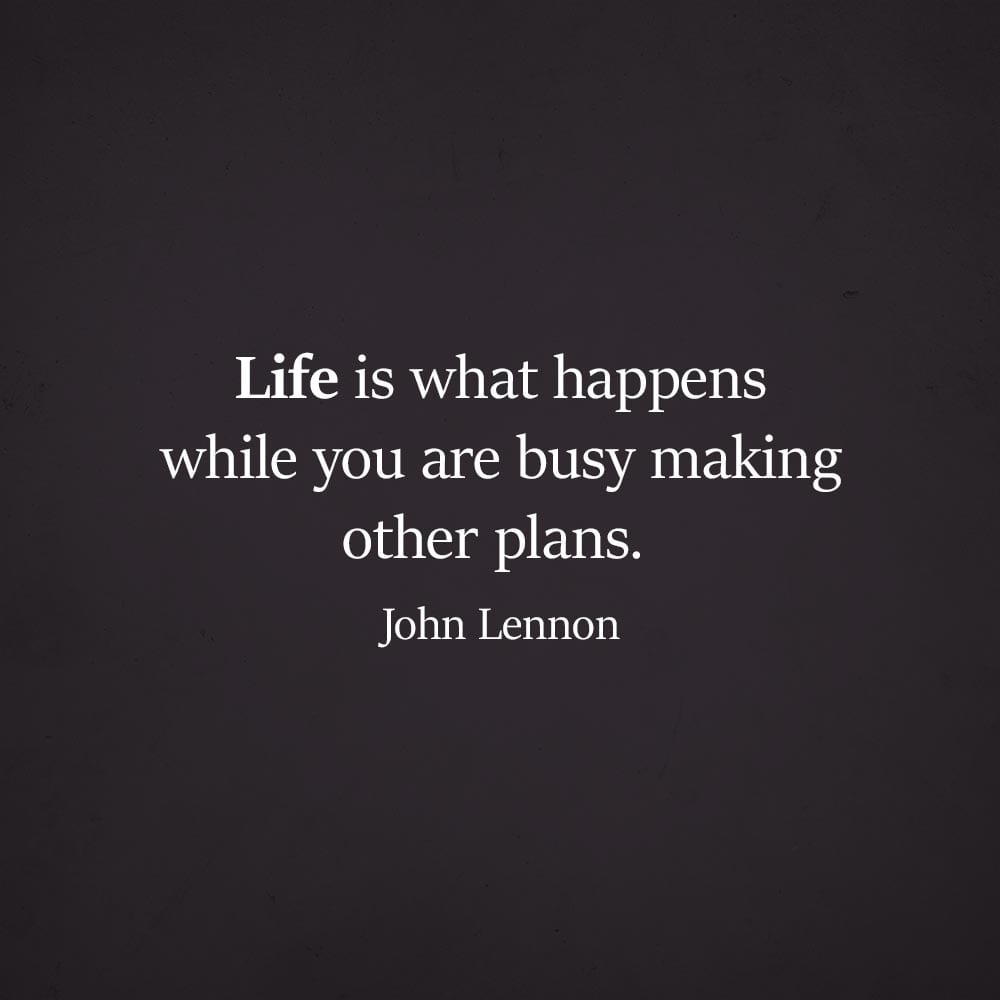 3. You don't need anybody to tell you who you are or what you are. You are what you are! – John Lennon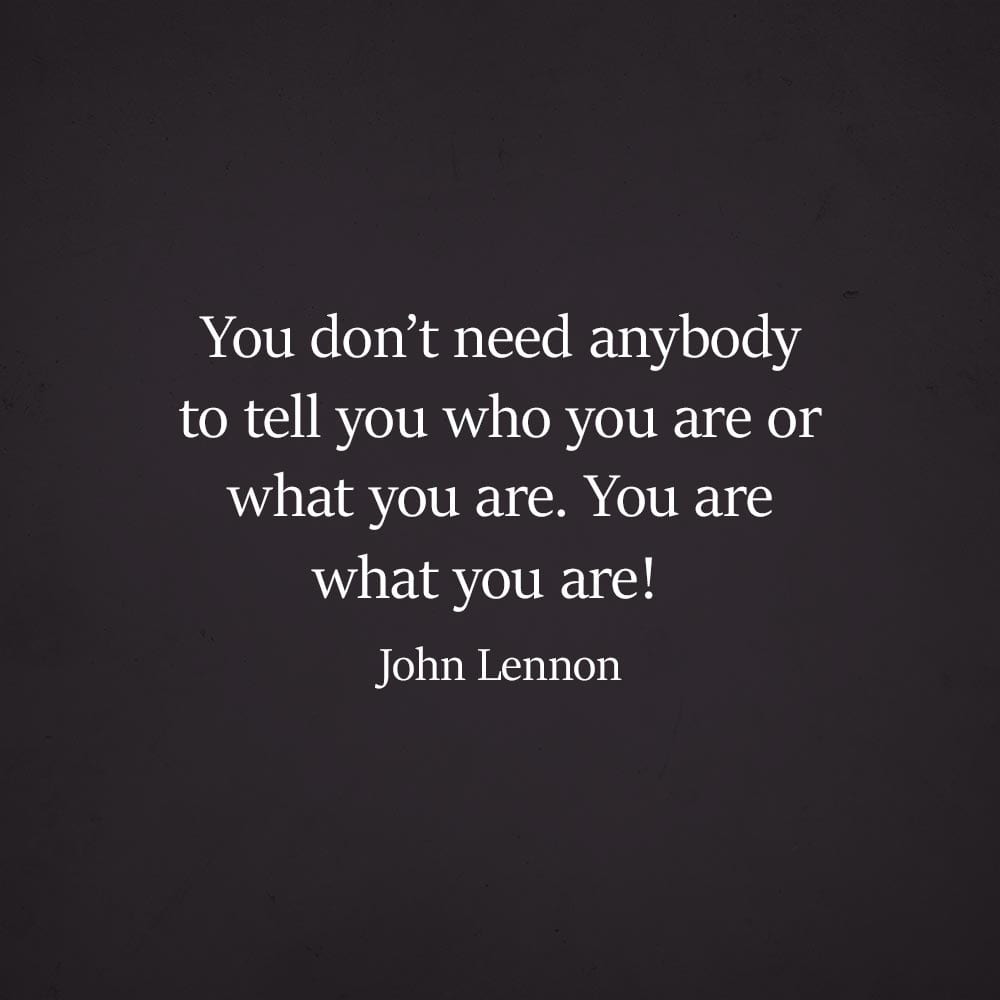 4. I believe time wounds all heels. – John Lennon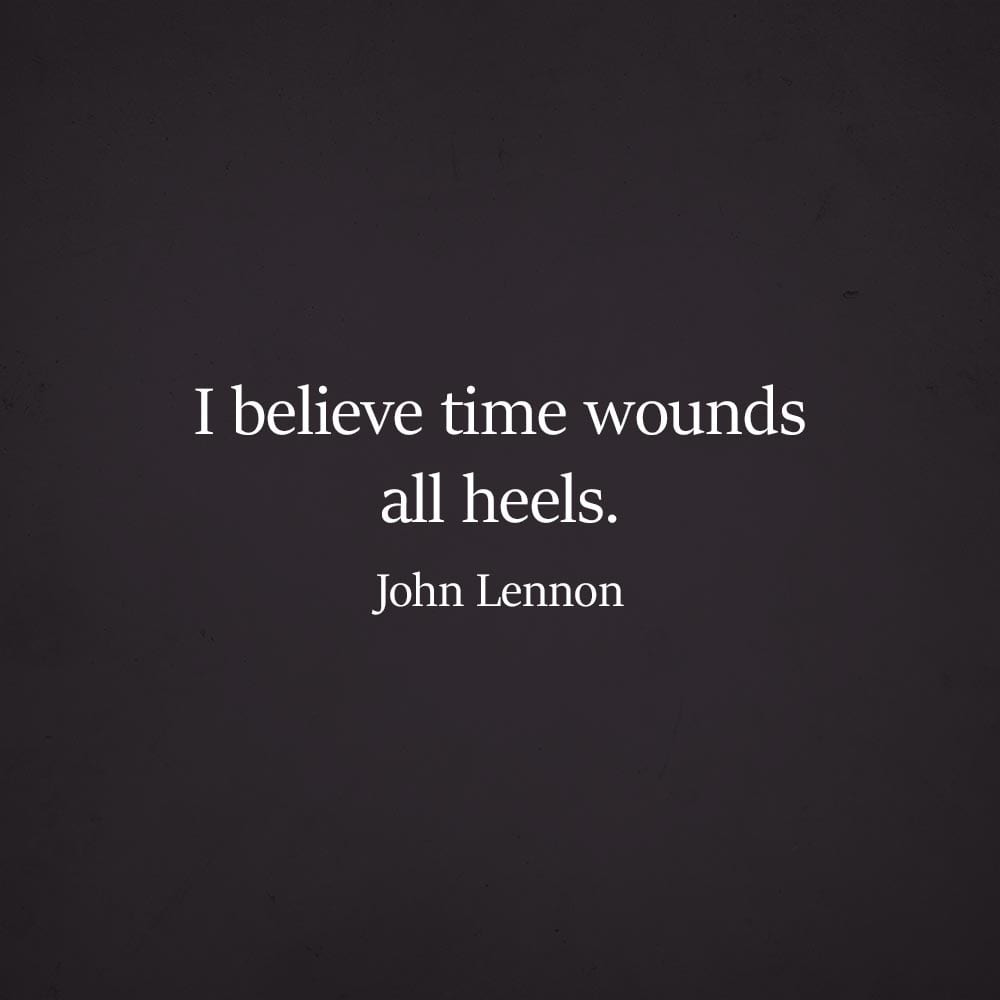 5. All you need is love. – John Lennon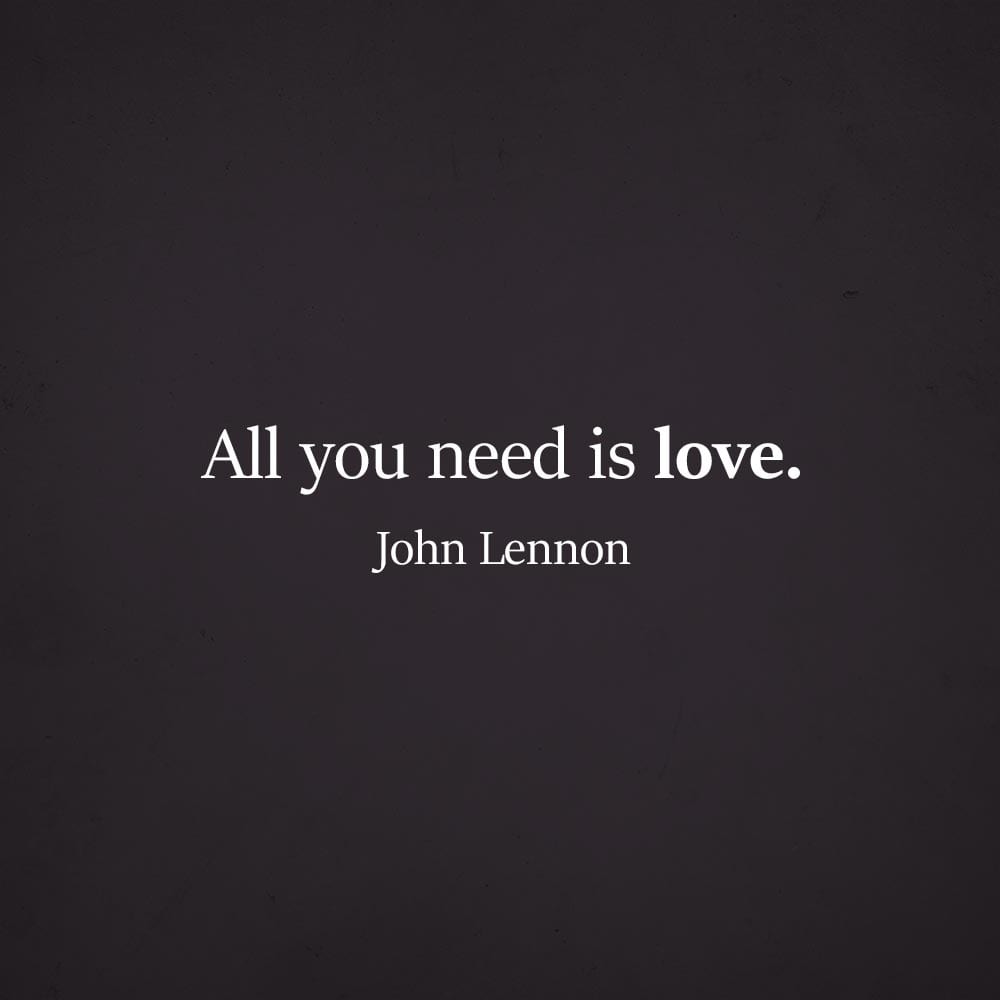 6. We can't help everyone, but everyone can help someone. – John Lennon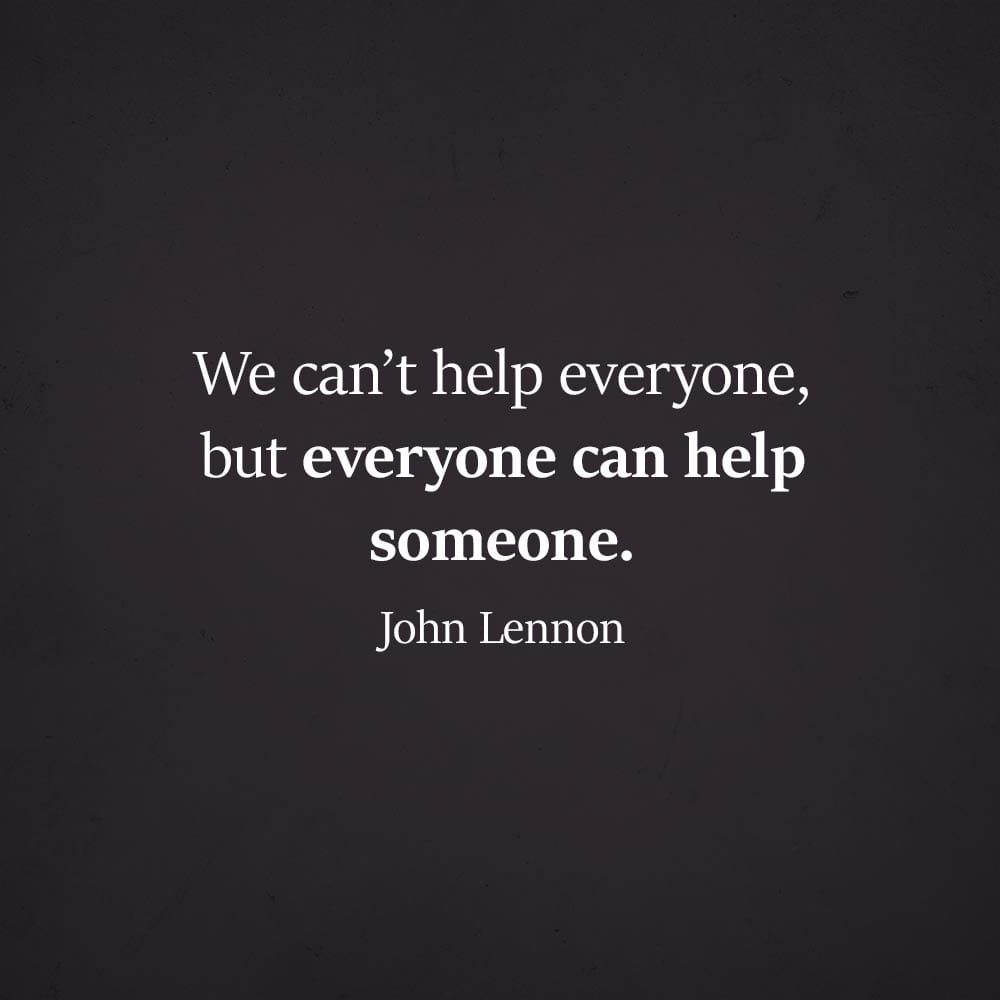 7. Happiness is inside you not with another person. – John Lennon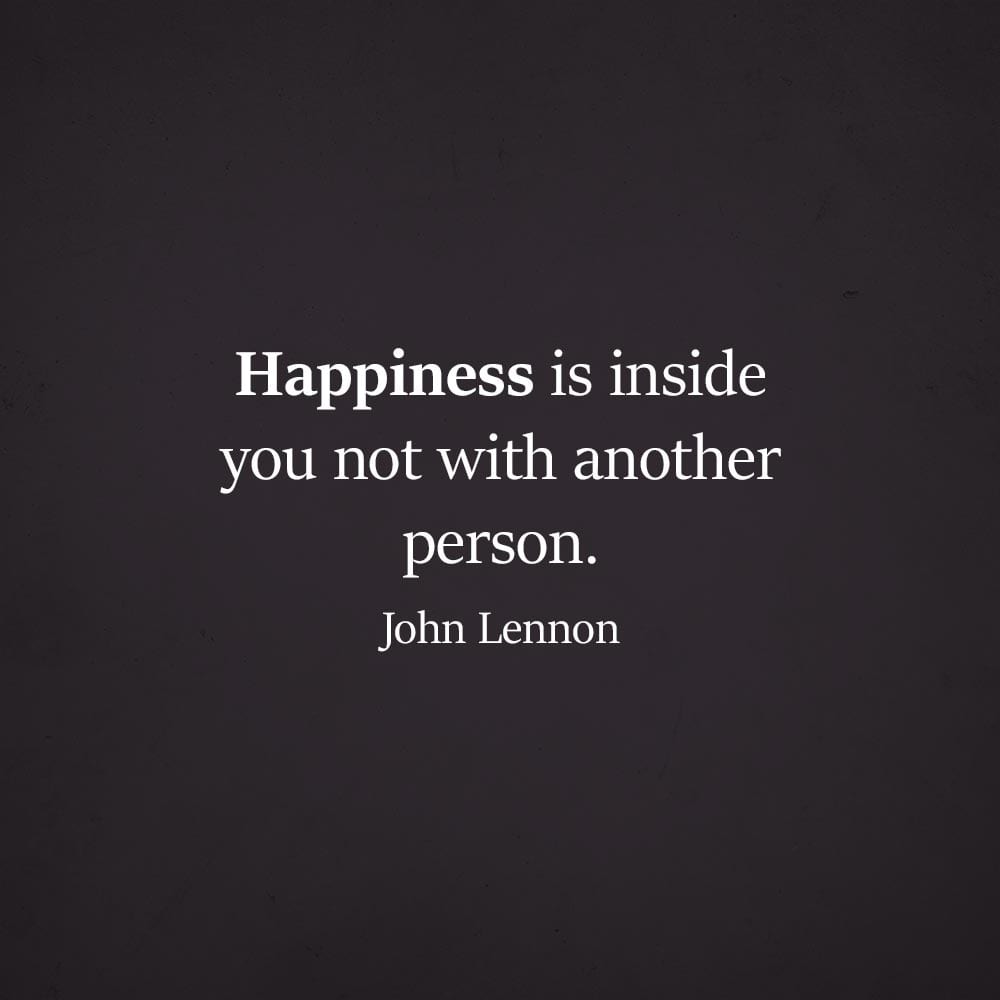 8. Peace is not something you wish for; It's something you make, something you do, something you are, and something you give away. – John Lennon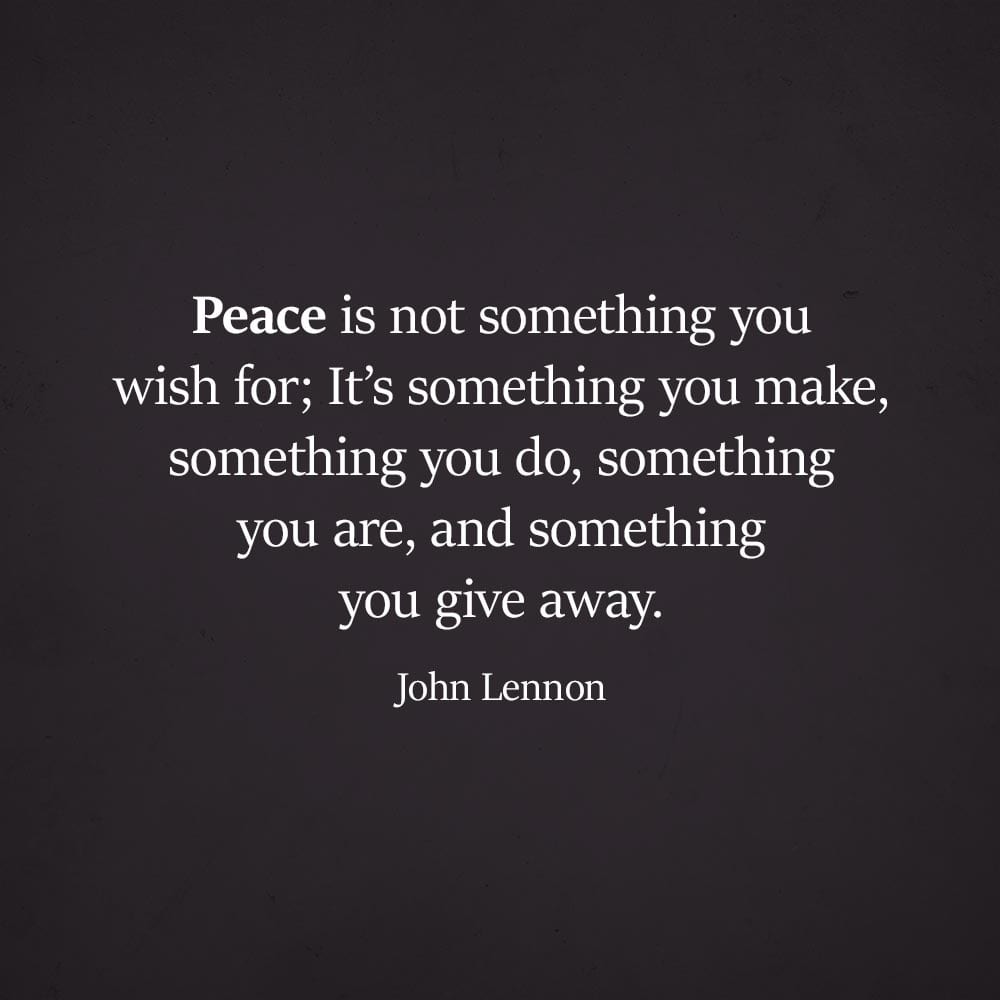 9. A mistake is only an error; it becomes a mistake when you fail to correct it. – John Lennon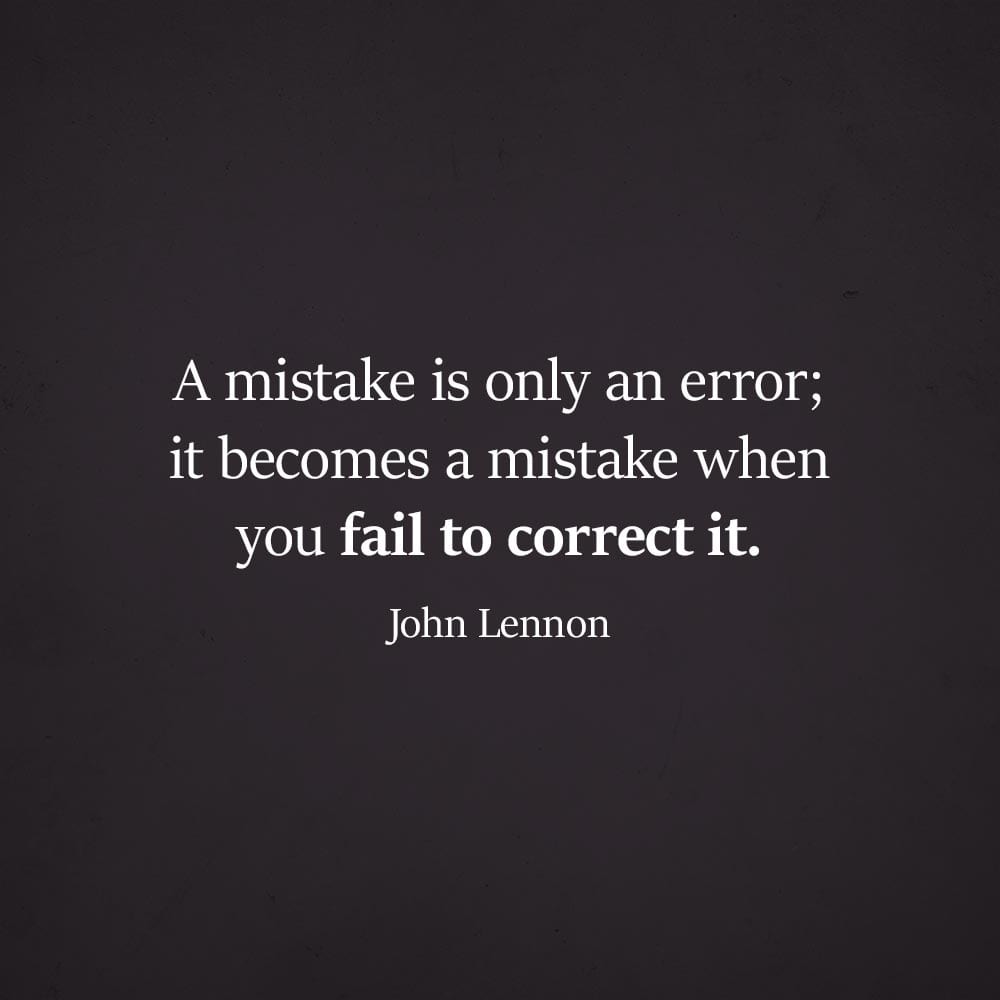 10. What we've got to do is keep hope alive. Because without it we'll sink. – John Lennon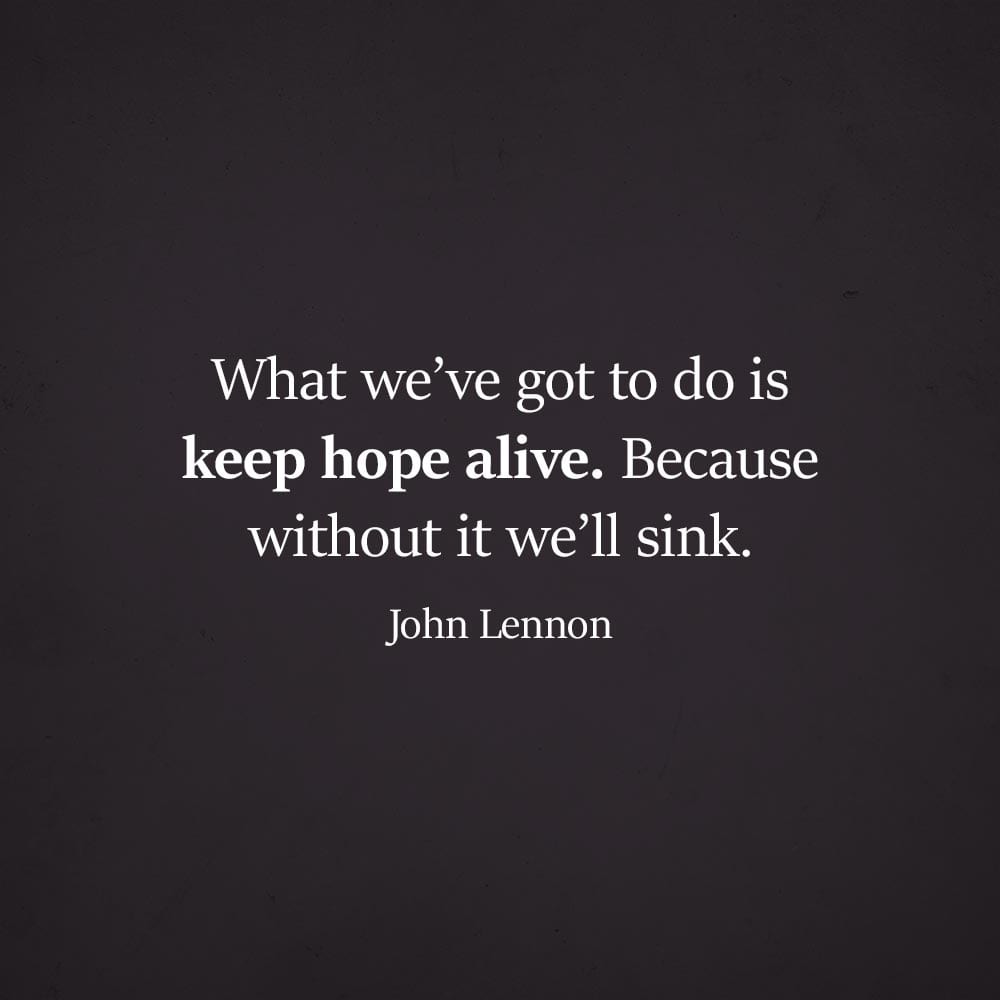 11. If we cannot love ourselves, we cannot fully open to our ability to love others or our potential to create. – John Lennon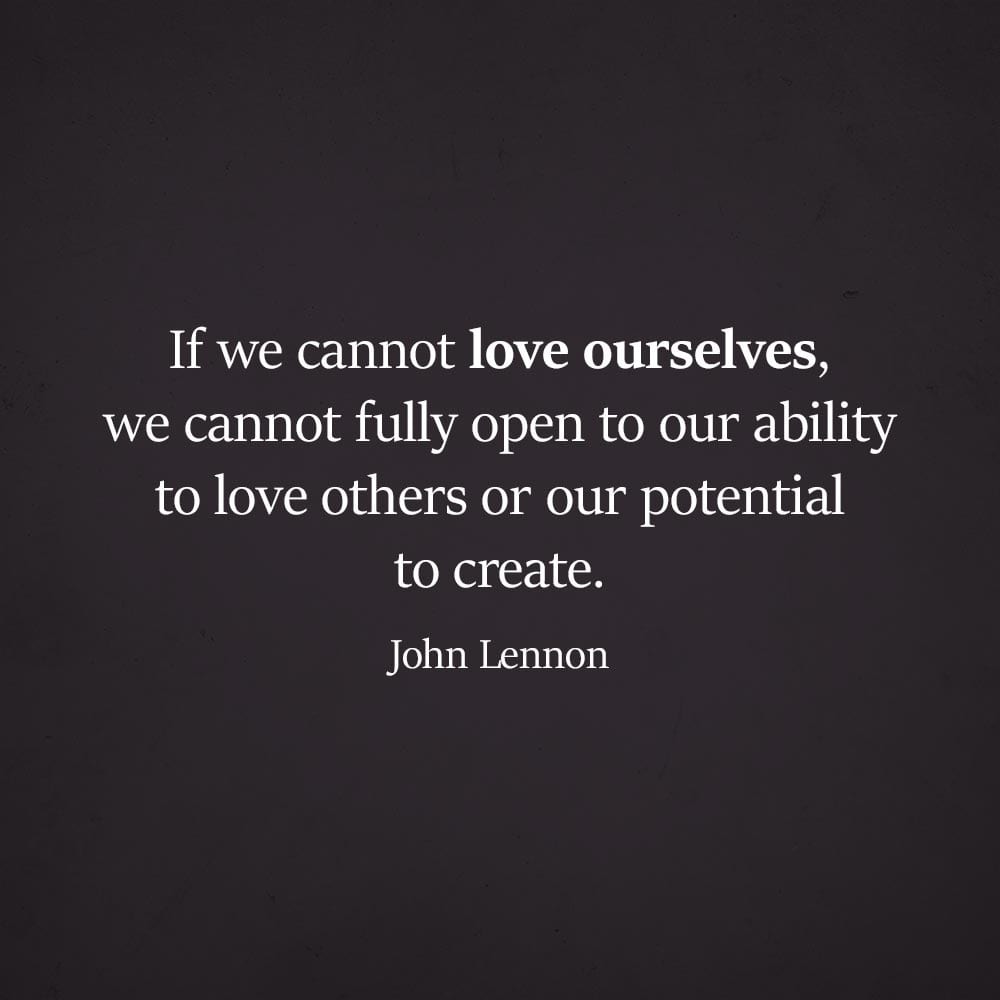 12. Trying to please everybody is impossible – if you did that, you'd end up in the middle with nobody liking you. You've just got to make the decision about what you think is your best, and do it. – John Lennon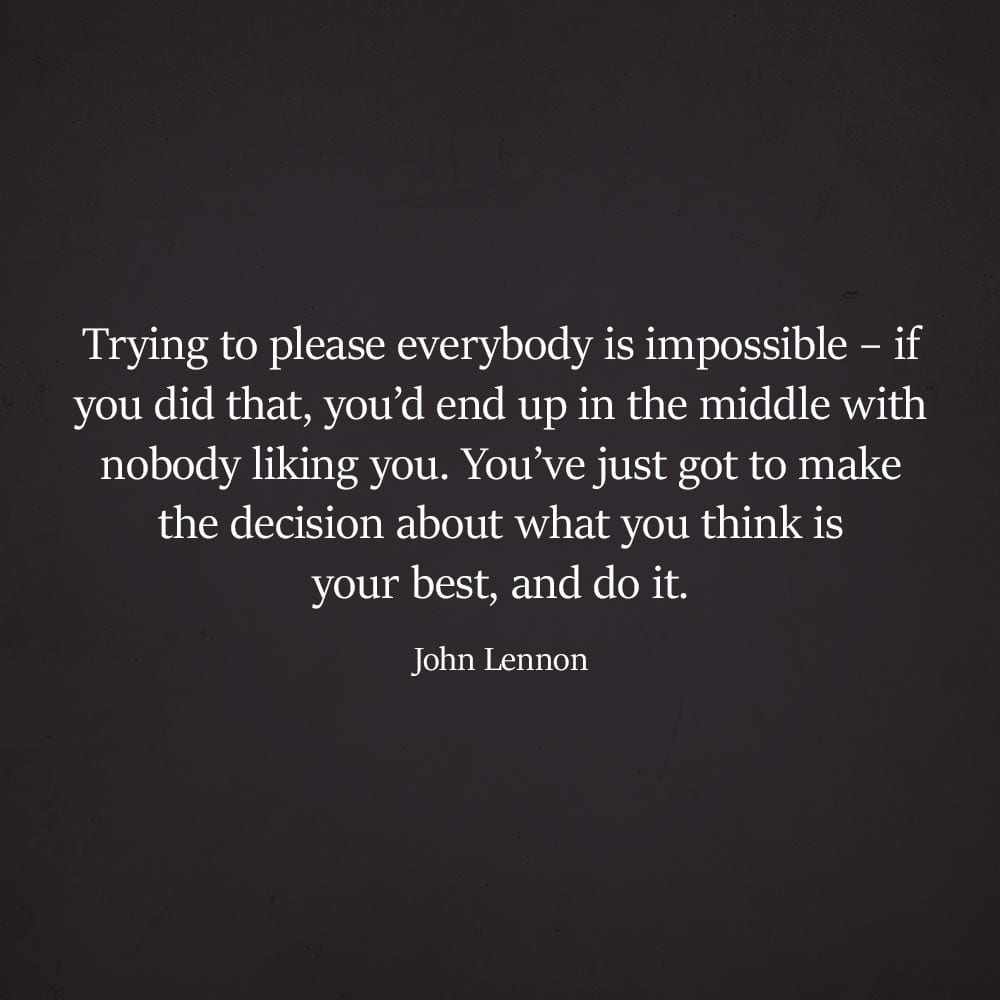 13. Imagine all the people living life in peace. You may say I'm a dreamer, but I'm not the only one. I hope someday you'll join us, and the world will be as one. – John Lennon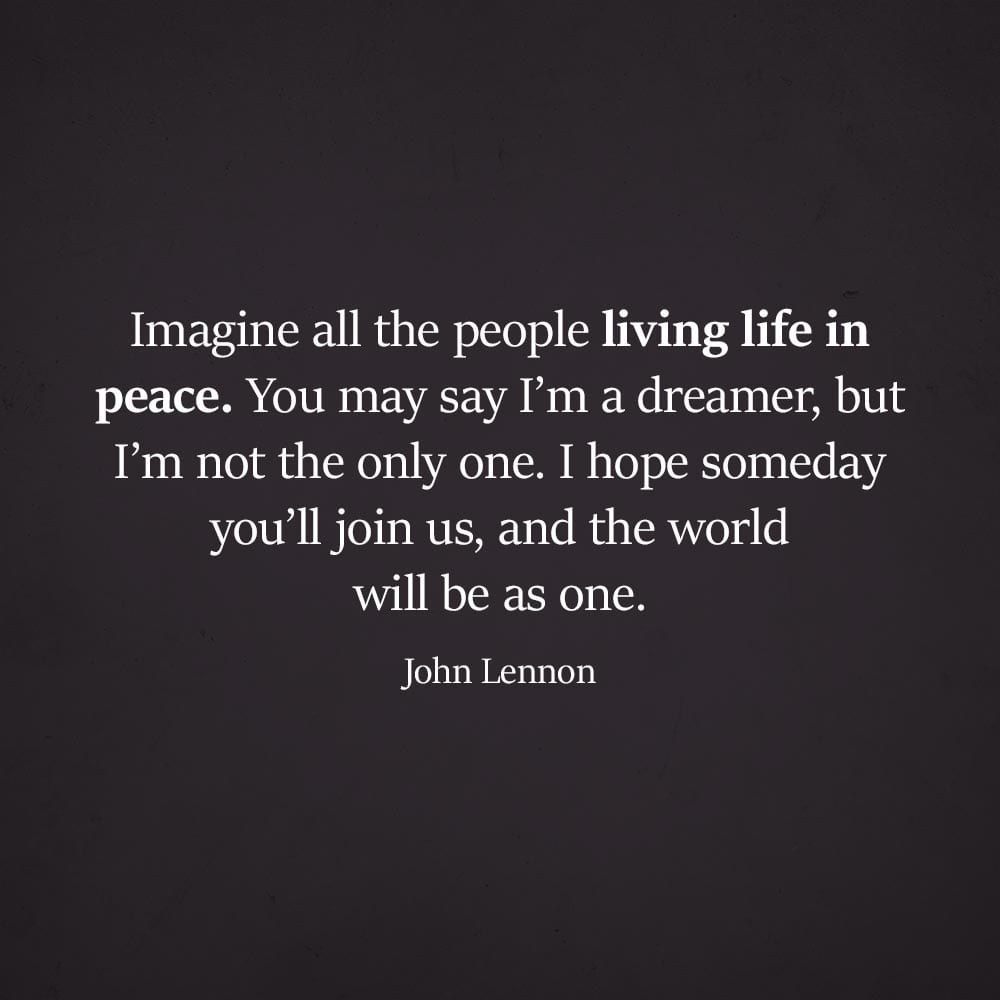 14. When I cannot sing my heart, I can only speak my mind. – John Lennon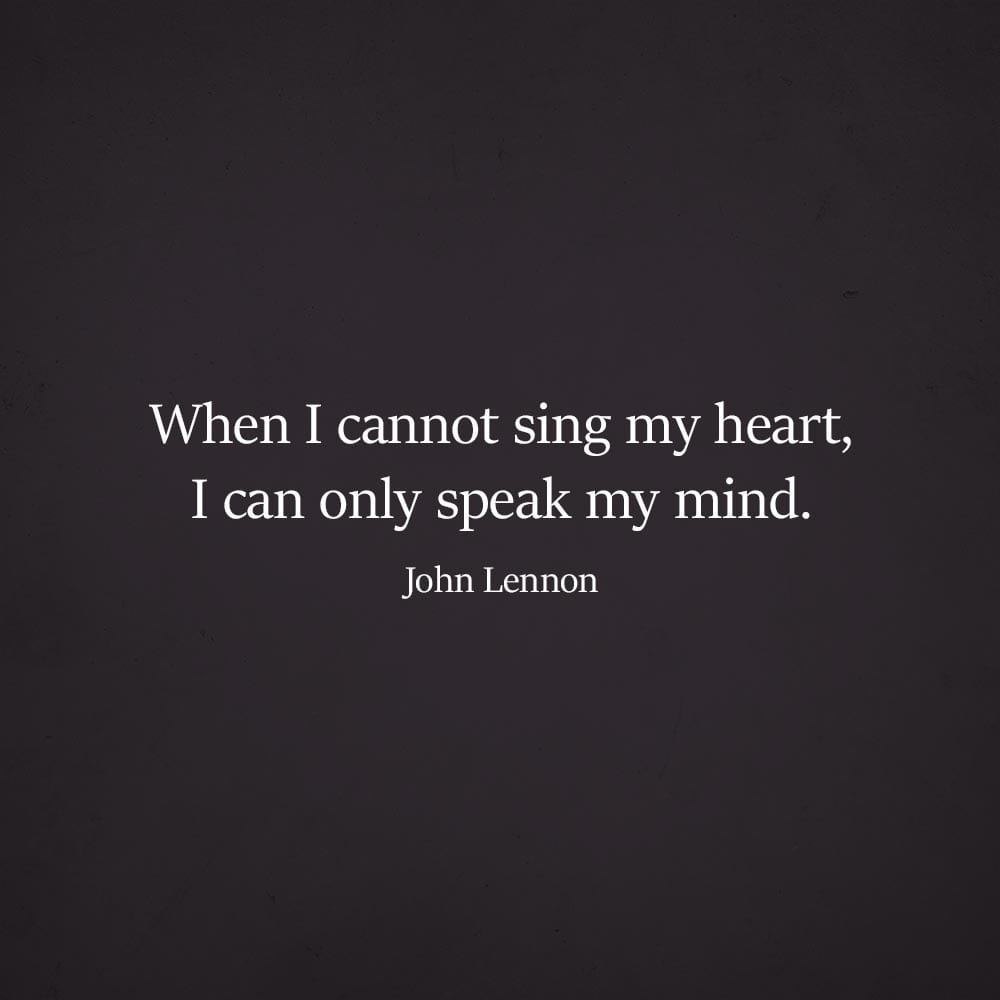 15. Everything is clearer when you're in love. – John Lennon