10 Quotes From The Brillant Mind of Bob Marley That Will Make Your Day Better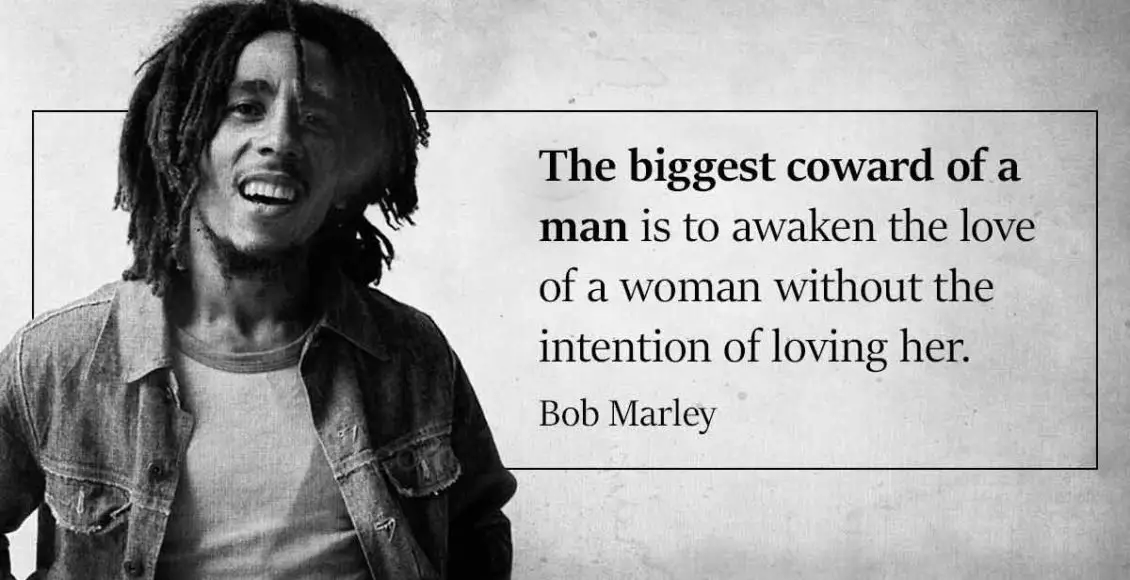 The father of Reggae Bob Marley was one of the most influential black voices of the 20th century.
Jamaica's best-known singer and songwriter came to this world as Robert Nesta on February 6th,  1945.
Marley made his professional debut in 1963 with the band Bob Marley & The Wailers. Two years later, they made their first claim to fame as they sang One Love/People Get Ready, whose simple lyrics are deeply moving and imbued with so much truth. It will not be an exaggeration to say that this was one of the most powerful and inspiring songs of the past century.  
It was in 1973 when Marley's band became internationally-recognized after releasing their albums Catch a Fire and Burnin' (1973).
Marley's solo career began in 1974 with the album Natty Dread (1974). Two years later he released Rastaman Vibration (1976). Shortly after that unknown gunmen broke into his home and opened fire at the singer and his family. Despite their serious wounds, Marley's wife and his manager Don Taylor made a full recovery. The singer himself was only scratched by the bullets on his chest and arm.
Just two days after the horrific incident Bob Marley appeared on stage in the free concert Smile Jamaica, organized to ease political tensions in the country. When asked why he hadn't canceled the show, Marley answered: "The people who are trying to make this world worse aren't taking a day off. How can I?"  
A few months after the attempted association, Marley left Jamaica for London, where he recorded one of his most popular albums, Exodus (1977), which is probably his best solo album.
In July that same year, Marley was diagnosed with malignant skin cancer. Despite the disheartening diagnosis, he kept on touring and singing for love and peace. His album Uprising. Bob Marley's show in Milan, Italy, before 1000,000 exalted fans proved to be his greatest appearance.
It was followed by two more concerts in New York City. Marley's last concert was held at the Stanley Theater in Pittsburgh, Pennsylvania, on September 23rd, 1980. Bob Marley passed away on May 11th, 1981 at Cedars of Lebanon Hospital in Miami, Florida, USA, en route from Germany to his home in Jamaica.
Bob Marley had a total of 11 children that he had officially acknowledged – four with his wife, Alpharita Anderson, two adopted from Rita's previous relationships, and the rest with different women.
In addition to his music, Bob Marley is best known for his liberal views on Cannabis, which he called the "healing herb".
The ten quotes that you are going to read below are charged with profound optimism and carry some of the positive vibes that Marley's enormous heart was so full of.
1. Truth is everybody is going to hurt you; you just gotta find the ones worth suffering for. – Bob Marley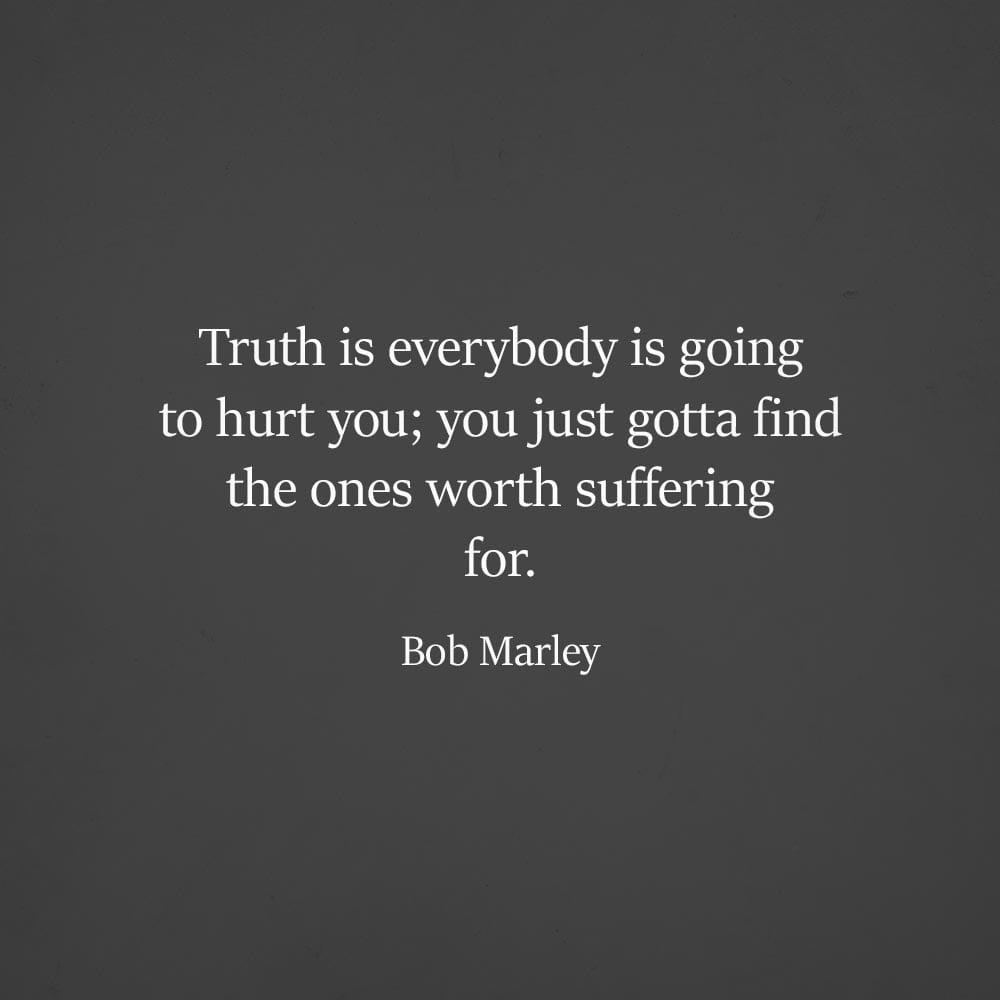 2. The greatness of a man is not in how much wealth he acquires, but in his integrity and his ability to affect those around him positively. – Bob Marley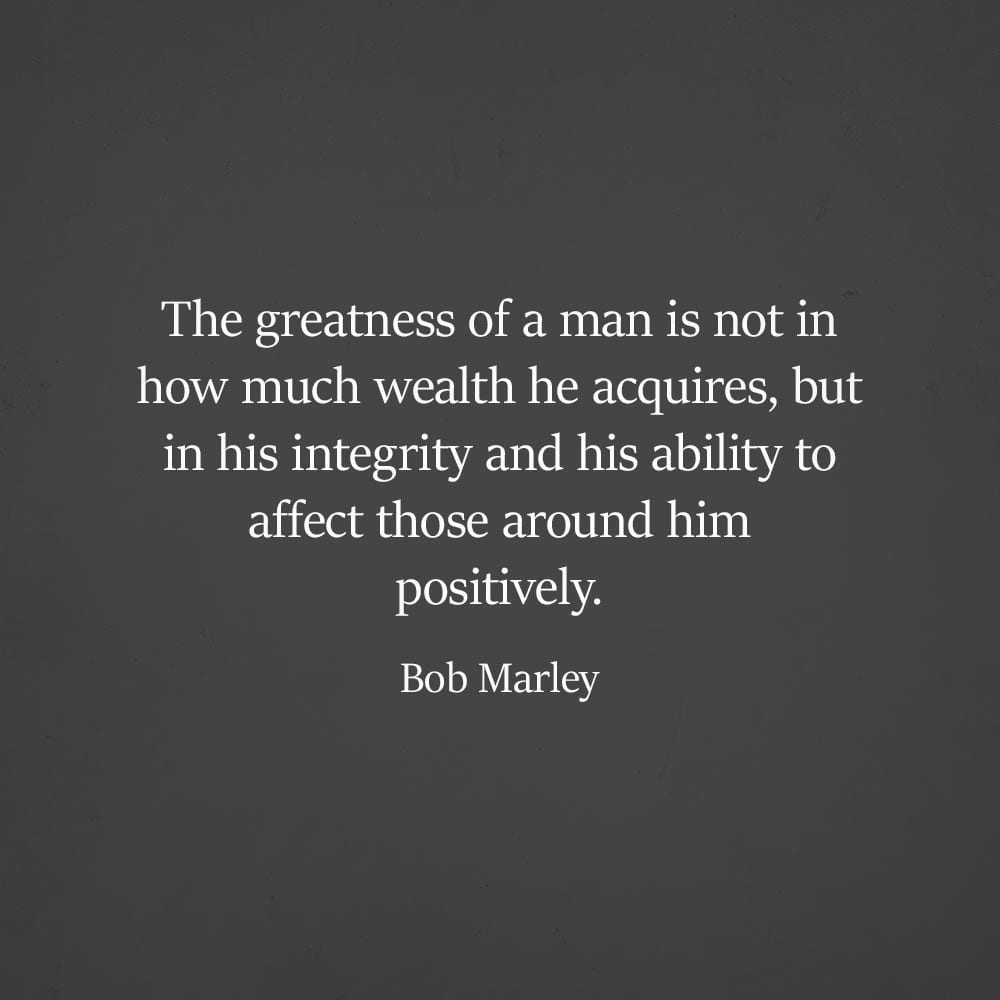 3. Some people feel the rain, others just get wet. – Bob Marley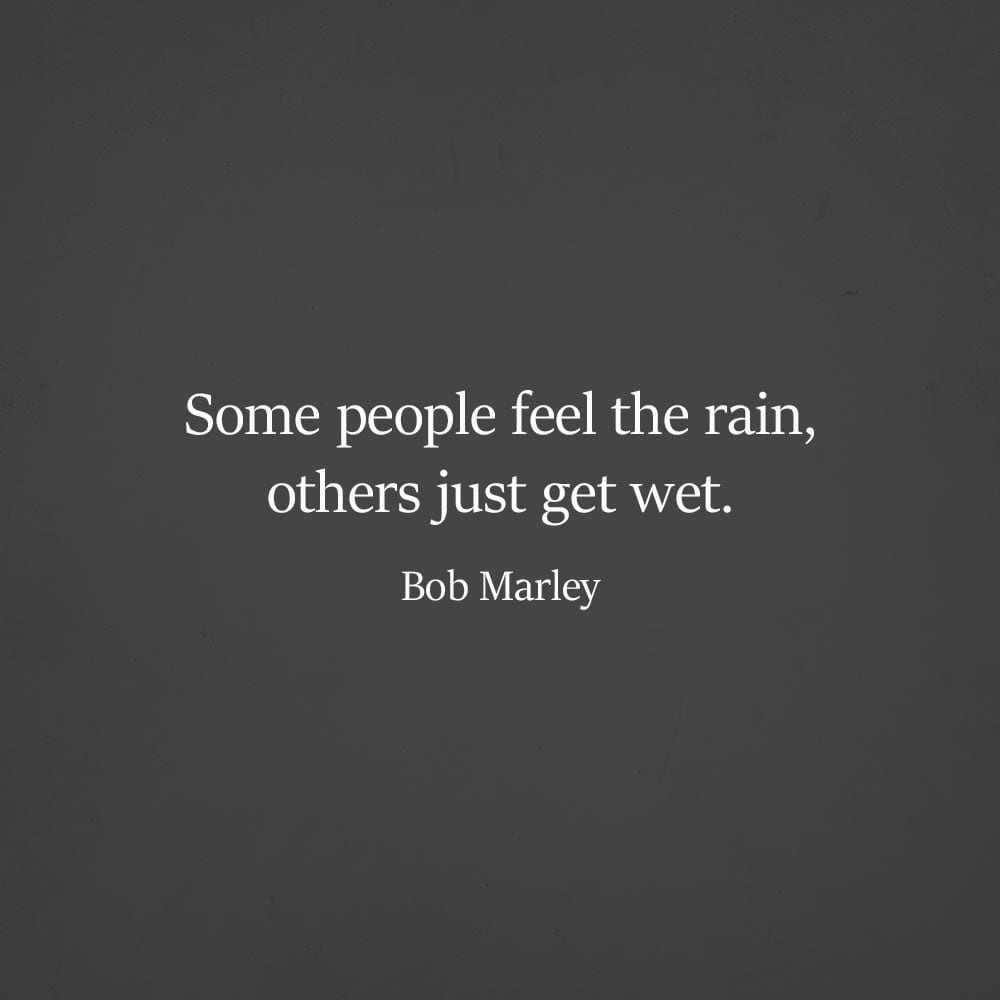 4. Open your eyes, look within. Are you satisfied with the life you're living? – Bob Marley
5. None but ourselves can free our minds. – Bob Marley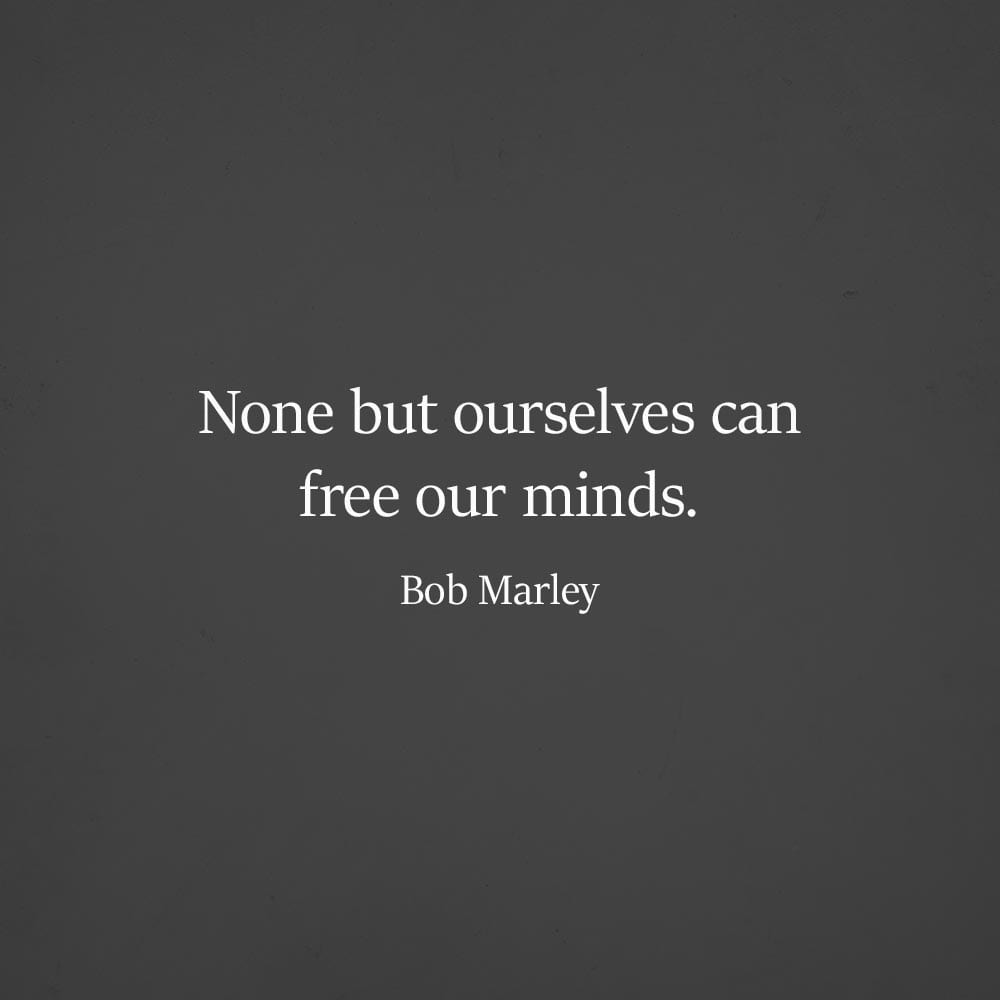 6. Every man gotta right to decide his own destiny. – Bob Marley
7. Man is a universe within himself. – Bob Marley
8. You not supposed to feel down over whatever happen to you. I mean, you're supposed to use whatever happen to you as some type of upper, not a downer. – Bob Marley
9. You never know how strong you are, until being strong is your only choice. – Bob Marley
10. The day you stop racing, is the day you win the race. – Bob Marley