Quaden Bayles Walks The Red Carpet Ahead Of His Hollywood Film Debut As He Unveils The Beginning Of His Acting Career
Quaden Bayles is celebrating his first role in a major Hollywood production.
The 11-year-old indigenous Australian boy became famous after his mother shared heartbreaking footage after he was bullied at school.
Last weekend in Sydney, Quaden wore a stylish designer suit at the premiere of Three Thousand Years of Longing, directed by George Miller.
Although Quaden is only an extra in the movie, he got to play alongside Hollywood favorites such as Tilda Swinton and Idris Elba.
And this is just the beginning. Quaden has also been cast for Miller's upcoming action flick Furiosa, the latest addition to the Mad Max universe.
"I love working with George Miller. It's a really great job for me because of what I have been through. I really love acting."

Via @radiodanbutler https://t.co/Rfvmok9N3V

— NITV (@NITV) August 29, 2022
Quaden has now set his sights on becoming a great actor.
In an interview with NITV News, he said:
'I love acting, I want to do heaps.'
The fresh star also said that he has had a great time so far and cannot wait for his next project.
'I can't believe I'm in Mad Max. I never knew what it was, my brother was the one who showed me what it was and it blew my eyes,' Quaden said.

I was like "wow that's crazy", and I love working with George Miller.

'It's a really great job for me because of what I've been through.'
The director also expressed his excitement about working with Quaden and commented on the saddening footage that made him famous back in 2020.
'Like everyone else, I saw the footage that his mother Yarraka put up. I was incredibly moved by it,' Miller said.

'And I thought, "If one good thing can happen out of bullying"… and we offered him a little part in the movie. He's wonderful to work with.'
Miller also complimented Quaden for his natural acting abilities.
In the heartbreaking footage, the 11-year-old, who suffers from dwarfism, could be seen crying and asking for a knife to end his own life after a day of harsh bullying.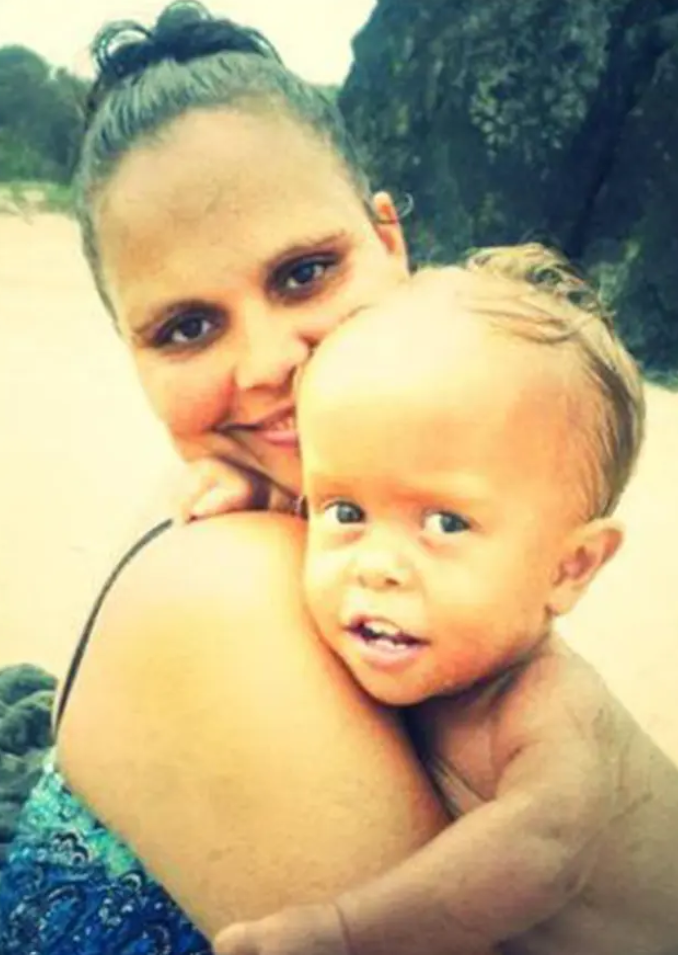 Regarding the incident, his mother said:
'I just picked my son up from school, witnessed a bullying episode, rang the principal and I want people to know this is the effect bullying has. This is what bullying does.'

'So can you please educate your children, your families, your friends because all it takes is one more instance… and you wonder why kids are killing themselves,' she added.

'We try to be as strong as positive as possible and only share the highlights… but this is how bullying affects a nine-year-old kid.'
#WestandwithQuaden
I'm standing with you #Quaden your great beautiful boy , all the world will must stand with you
pic.twitter.com/jqaRUCtaFf

— Alex Nomad ✈️ (@aladin_82) February 21, 2020
After amassing millions of views online, the clip found its way to the heart of none other than actor Hugh Jackman, who later shared a video message, saying:
'Quaden, you are stronger than you know, mate. And no matter what, you've got a friend in me.'
Quaden – you've got a friend in me. #BeKind @LokelaniHiga https://t.co/8dr3j2z8Sy pic.twitter.com/jyqtZYC953

— Hugh Jackman (@RealHughJackman) February 20, 2020
Jackman also pleaded with children to 'please be kind to each other'.
We hope you enjoyed this article. If so, please share it with your friends and family.