Prisoner Stunned The Internet With His Cooking Show Ran From His Cell
A convict has captured the attention of people on the web with his cooking videos from inside his prison cell. 
Jeron Combs, 31, has been behind bars since he was 18 for first-degree murder and attempted murder. Despite his lengthy prison sentence, he has fallen in love with cooking on the inside and has wowed social media users from all over.
Jeron, who goes by the handle @blockboyjmone on TikTok, has gone viral with his clips, which show him cooking food by using a broken hotplate and his metal bed.
Jeron told Daily Mail:
"I decided to cook because it's better than what they feed us. We get food packages from the canteen, so we can order packaged food in".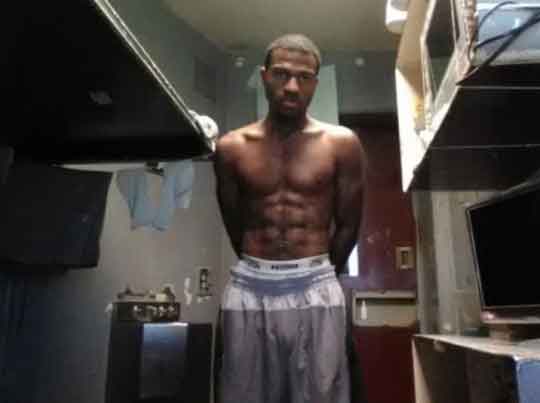 And the way he cooks his food is simply amazing.
He went on to explain how he hand-crafted an oven:
"I broke a hot pot down and took the plate out of it and sanded my bunk down to the metal to cook from it."
Jeron added:
"I cook burritos, tacos, quesadillas, rice bowls, stir fry, burgers, tostadas and bacon, but burritos are my favourite because I been cooking them for so long. I make food for my cellmate and some friends at times for special occasions. I have a passion for cooking. I have been in jail since 18 and this is where I learned all my cooking from."
The now-famous TikTok prison cook said that he can only use prepackaged food because of prison rules.
But he managed to make the best of it…
"I make the best of all the ingredients that I have, and if I don't have what I need I just get it from a friend, and we compile all our food together and make it work."
Now Jeron has many fans who are amazed by his cooking skills, and he has said that he hopes his content will give people an alternative view of life on the inside. 
He noted:
"I don't want people to look down on us because of the mistakes we made and see that jail is a different place for some people.

Some people think that it's all about violence and what they hear or see on TV, but it's so much more to what people don't see. I want to be able to enlighten them on what's going on behind these walls."
For Vice's documentary on Jerome Combs, please click below.
What are your thoughts on this story? Let us know by joining the conversation in the comments and please share if you've enjoyed the read.