President Joe Biden bars ALL oil and gas drilling in Arctic National Wildlife Refuge
President Joe Biden has ceased oil and gas exploration contracts in Arctic National Wildlife Refuge.
Biden has suspended all oil and gas research leases in Arctic National Wildlife Refuge.
Some Indigenous residents are "grateful" for the president's decision, while others insist the leases must be completely abolished. 
Despite this decision, Biden continues to support the Willow project.
During the last week of his presidency, former President Donald Trump began auctioning off the right to drill in the Arctic National Wildlife Refuge for oil and gas, as per UNILAD. The exiting president sold the leases for $14.4 million – much less than what was expected, with many commenting it was a political move, as the outlet notes.
Following the decision to forage the Arctic, thousands of polar bears and other animals would suffer the environment-destructive consequences.
However, the Biden administration has now suspended the contracts. Some banks have already refused to cooperate by loaning the money required to obtain the lease.
Some Indigenous residents are "grateful" for Biden's decision to halt the oil contract.
The Gwich'in committee, part of the local inhabitants, said in a statement:
"The Gwich'in Nation is grateful and heartened by the news that the Biden administration has acted again on its commitment to protecting sacred lands and the Gwich'in way of life." 
On the contrary, other Indigenous people, environmentalists, and oil companies have slammed the U.S. president's policies. The energy analyst Pavel Molchanov commented:
"Trump's desire to push through this lease sale in January was essentially an empty, meaningless, political gesture. And Biden's decision is in its own way equally symbolic: there is simply no appetite in the industry to drill there.' 
Other Indigenous groups demand the leases be completely canceled.
Some of the local residents claim they expect "stronger action" from Biden's administration "to correct this unlawful leasing program and preserve one of our nation's most majestic public lands."
Others have expressed concerns about continued drilling in the area.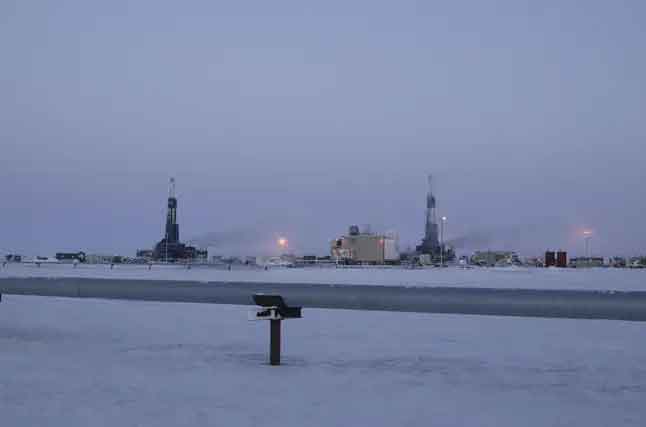 Despite suspending the oil and gas exploration contracts in Arctic National Wildlife Refuge, Biden has supported the Trump-approved Willow project. It is set to build hundreds of miles of roads, which will inevitably disrupt animal migration patterns.
Rosemary Ahtuangaruak, a city council member in Nuiqsut, an Indigenous village close to the project, said:
"[Biden] led us along with his election criteria saying he would make better choices, especially along the areas of climate change. So it's very disappointing for them to speak in one way and act in another. This is one of the largest international energy development projects across the world. And that's not what he campaigned upon." 
Meanwhile, despite the president's decision to halt drilling in the Arctic, ConocoPhillips, Alaska's largest crude oil producer, has expressed its delight at Biden's approval of further drilling.
The company's president, Erec Isaacson, said:
"Although the final decision on the Willow Project is still pending, clearing the DOI review represents a very significant milestone for this project. This is a great example of collaboration and thorough preparation enabling a rational, fact-based decision."