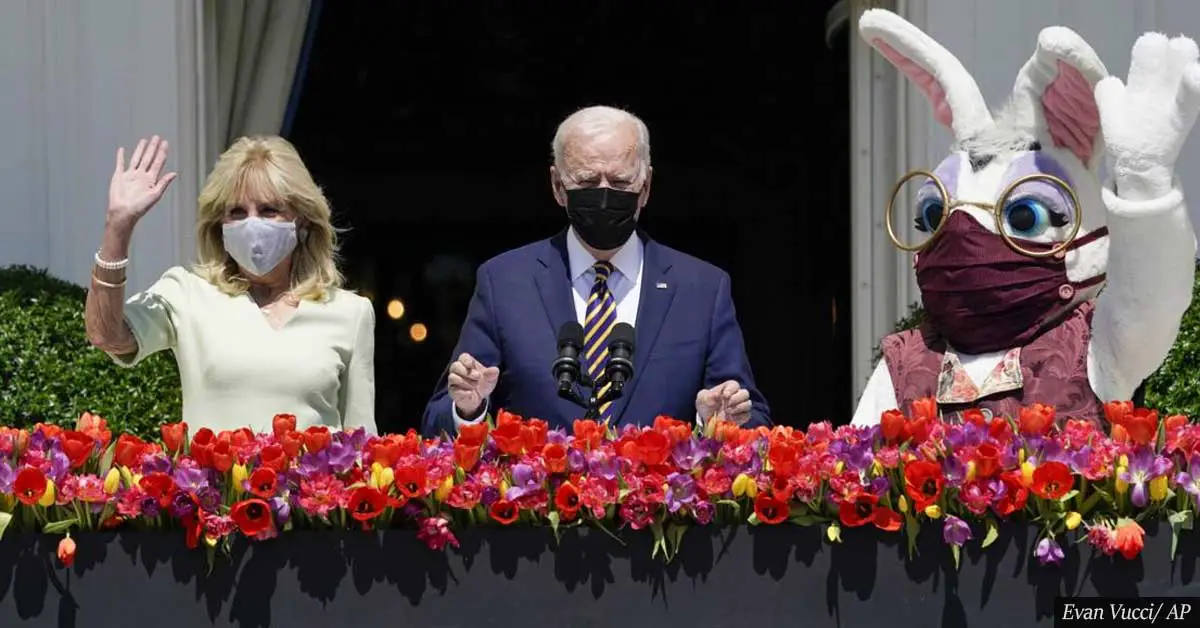 US President Joe Biden – who prides himself for being a devout Roman Catholic – did not mention Jesus Christ even once in his Easter message on Monday.
The country celebrated Easter Sunday a couple of days ago – a time where Christians honor the resurrection of the Lord and Savior.
Normally, presidents give an Easter address to commemorate the holiday as well as Christ. But unlike former presidents Donald Trump and Barack Obama, Biden opted not to bring up Jesus at all.
He did talk about the Easter Bunny but did not bring up the religious inspiration for the holiday, only mentioning any sort of "resurrection" once.
"Easter is a day of joy, when we celebrate resurrection and renewal," the president said. "But this year, we know many are still going without the familiar comforts of the season."
Actually, Biden mentioned God only three times in his speech at the end, where he asked God to bless the American people, protect the troops and "take care of the Easter Bunny."
'Devout Catholic' Joe Biden Does Not Mention Jesus Christ at All in His 'Easter' Message https://t.co/4iCcaba0uP

— Jack Posobiec (@JackPosobiec) April 5, 2021
When asked for comment by Fox News, The White House pointed to an op-ed released on April 2where the president named Jesus and called on the people to "recommit" to the "lessons of Easter."
"As we commemorate this holiest of days, let us recommit ourselves to the lessons of Easter," Biden wrote. "Let us love and care for our neighbors – as Jesus did, and as we've seen so many ordinary, extraordinary people do over the course of this difficult year."
From our family to yours, we wish you health, hope, joy, and peace. Happy Easter, everyone! pic.twitter.com/3NHPrbFCVt

— President Biden (@POTUS) April 4, 2021
The president's video message was mainly focused on Covid-19 and he and first lady Jill Biden did not speak of Jesus at all, although they did mention the Gospel of John, God, and the Pope.
The Bidens urged their countrymen to get vaccinated, calling it an act of "moral obligation."
What are your thoughts on this story? Let us know by joining the conversation in the comments and please share if you've found this article of value.