Pregnant woman killed – friend allegedly lured her to party, cut out unborn baby after hitting her with a brick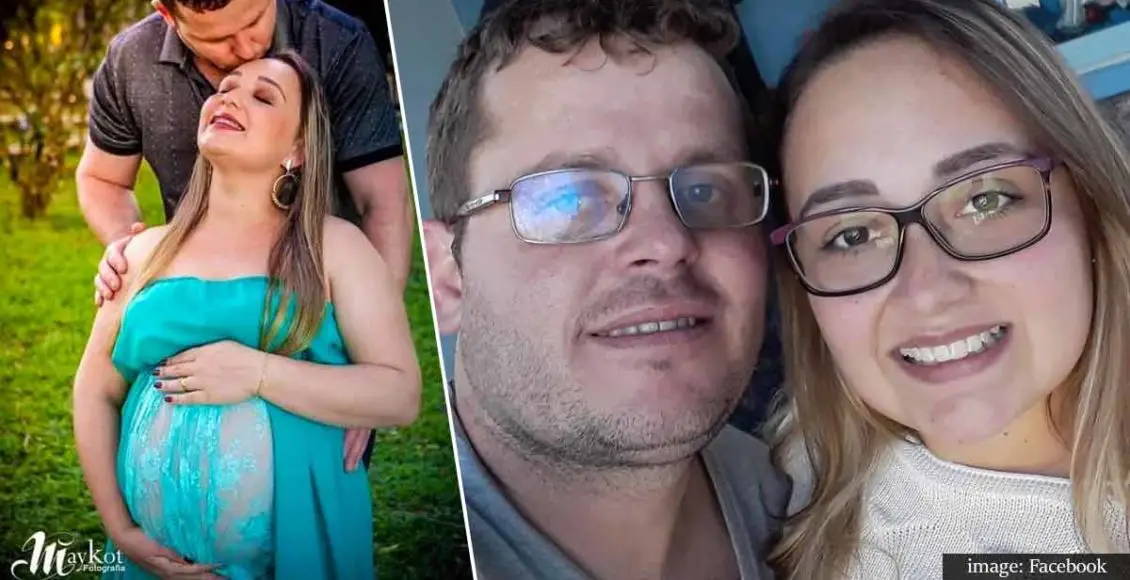 A 24-year-old pregnant woman was found dead with her baby cut out of her womb after being lured to a fake baby shower by her school friend who was reportedly obsessed with stealing her unborn.
The young lady, whose name is Flavia Godinho, was 36 weeks pregnant when she was killed in the town of Canelinha, Brazil.
The boyfriend of her friend admitted to killing Flavia with a brick after luring her to the location on the pretence of a baby shower, according to local media.
Flavia's friend confessed to wanting to steal a baby after she suffered a miscarriage earlier this year, according to authorities. 
Case detective Paulo Alexandre Freyeslebe e Sylva confirmed that the cause of death was a sharp cut to the abdomen as well as wounds from a brick, as per news publication G1
Flavia's body was reportedly found by her husband and mother on Friday evening. She had been dumped in a deserted yard in the Galera neighbourhood. The baby was nowhere to be found.
Image credit: Newsflash
Authorities later found the newborn had been brought to a hospital by the suspects, who were both arrested. 
According to the investigation, Flavia's school friend told an officer she had lost her baby due to a miscarriage in January and became fixed on the idea to steal a child.
Image credit: Newsflash
NSC Total reports the infant girl remains in the Children's Hospital of Florianopolis, where she was cut out from her mother's belly, but is generally in good condition.
Image credit: Newsflash
The autopsy results will show whether the baby was removed while the mother was still alive or if she was already dead. 
Flavia, who was studying pedagogy and worked as a substitute teacher, was buried in the Municipal Cemetery of Canelinha.
What are your thoughts on this horrific story? Let us know by joining the conversation in the comments and please share this article if you've found it informative. 
Source: Daily Mail