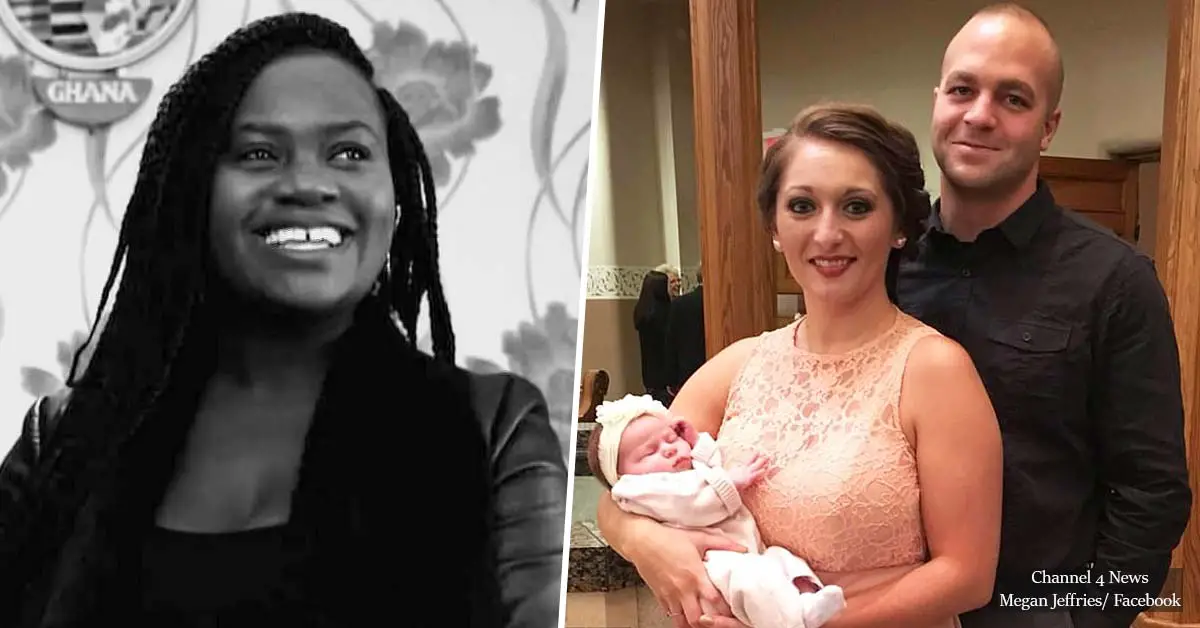 Pregnant nurse in coma with COVID-19 doesn't know she gave birth, another one died of the virus but baby is 'well'
A woman from Ohio who was infected with coronavirus and put in a medically-induced coma is still unaware that she gave birth to a baby boy a week ago.
27-year-old Megan Jeffries who works as a nurse in Celina, brought a healthy baby into the world after doctors performed a c-section on her.
'She doesn't know that she had her baby, and her baby was delivered at 29 weeks,' Megan's sister-in-law, Kacie Jeffries, told WDTN.
The mother was in her seventh month of pregnancy when she was first tested for COVID-19 after gradually developing the symptoms.
However, her brother, Shaun Jeffries, shared that in just 24 hours, the way things happened was mean.
"That's the only way to put it: it was a mean virus," he said
Shaun said Megan knew exactly how dangerous the virus was.
'She was crying to my mom, saying she doesn't want to die,' he said. 'That right there tells you she knew enough and what she was going through.'

'Her lungs were just failing. In order to save her and her baby, they had to do an emergency C-section,' Kacie added.
Megan was sedated and then hooked up to an extracorporeal membrane oxygenation machine (ECMO). 
The machine feeds oxygen to the blood by pumping it out of the body, with the help of an artificial lung, and then back in.
'By then they're saying that's the last thing. That's the last thing we can try and do,' Shaun revealed.
The mother has since been put on a ventilator. Her tiny baby has been tested for coronavirus and thankfully his results came back negative two times. He remains in the intensive care unit. 
The baby's father, Donny, was finally able to hold his son for the first time three days after he was born.
In other news, the baby of a "highly valued and loved" nurse who passed away from COVID-19 has been delivered without issues.
28-year-old Mary Agyeiwaa Agyapong had worked for five years at Luton and Dunstable University hospital, where she passed away last Sunday.
A spokesperson for the hospital trust revealed that Mary's "child was doing very well" but could not go into further detail.
The mother was admitted to the hospital last week, after she tested positive for coronavirus.
Bedfordshire Hospitals NHS Foundation Trust chief executive, David Carter, said Mary was a
"fantastic nurse and a great example of what we stand for in this trust".

"Our thoughts and deepest condolences are with Mary's family and friends at this sad time," he added.
Co-workers have paid their tributes through a GoFundMe page which was set up to support her grieving family.
The page has already raised £115,468 in just a day.
One of Mary's co-workers said she had "devoted her life to the NHS as a nurse".
Renai Mcinerney posted:
"Sister Mary was my colleague, I worked alongside her for a few years.

She deserves her family to be looked after, after she devoted her life to the NHS as a nurse.

It's time to look out/after our own and return the selflessness persona Mary carried and give something so small, but so big to her family in this time of need. RIP sister Mary!"
Jacqueline Acheampong wrote:
"May u rest in the arm of the Almighty God..my condolence to her husband and the children left behind and all her entire family..may the lord comfort u all at this time."
What are your thoughts on this unfortunate news? Let us know by joining the conversation in the comments and please share this article to spread awareness on the seriousness of the situation we are all facing.