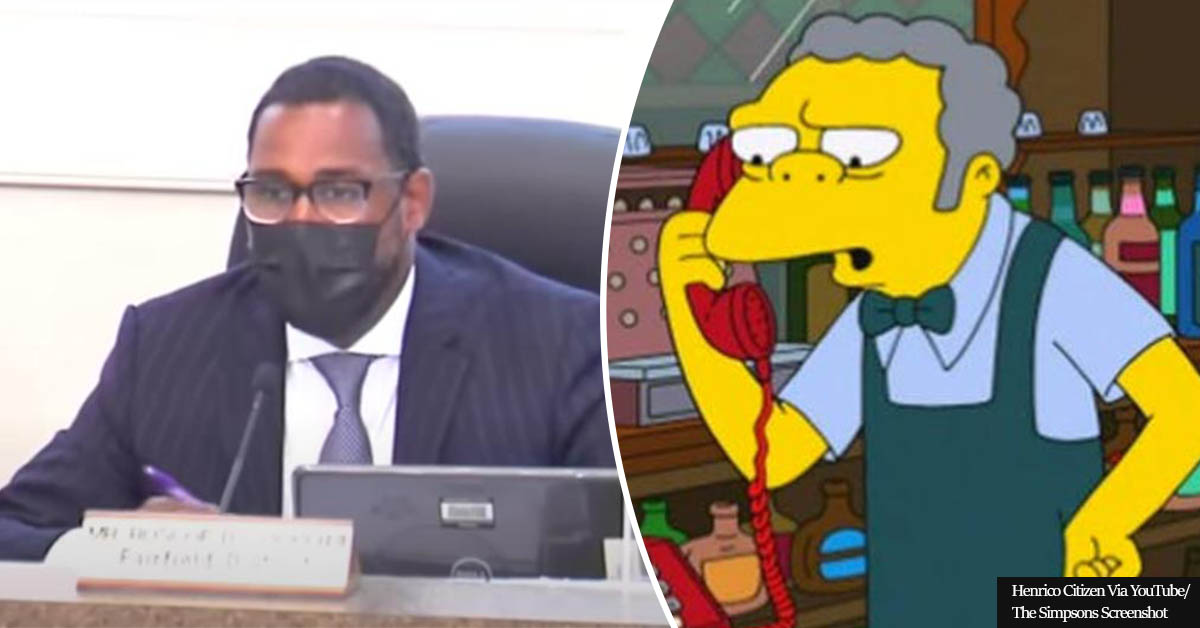 Pranksters Trick School Board Into Reading Out Hilarious Made-Up Names At A Meeting, Caught On Video
A real-life Bart Simpson has tricked the Henrico County School Board into calling out made-up names at a meeting. 
The meeting took a hilarious turn when a prankster had an unsuspecting member read out the list of funny made-up names. It started with "Phil McCracken"… followed by "Suk Mahdik." The reader then goes on to call out "Ophelia McCaulk" but still, there's no response.
Next come "Don Kedick," "Wayne Kerr" and "Eileen Dover".
The only real name seems to have been that of "Shelley Thomas," a person who speaks out on issues of transgenderism.
The reader then thanks Ms. Thomas for being the only person to answer. But no one, including him, seems to be aware of the joke.
The funny clip has со far been seen more than 14 million times, and many people compared the scene to the legendary Bart Simpson phone pranks.
Lol School board getting wrecked by a real life Bart Simpson. They aren't the brightest are they. pic.twitter.com/R1XXKUrV2a

— Adam Crigler (@AdamCrigler) August 31, 2021
One person commented:
"These kids are really on some tech stuff."
Another wrote:
"I can't believe I laughed as much as I did at this."
People even started sharing the old Bart Simpson pranks for a good laugh. You can check out a compilation of them below.
What are your thoughts on this prank? Let us know by joining the conversation in the comments and please share this article if you've enjoyed it.