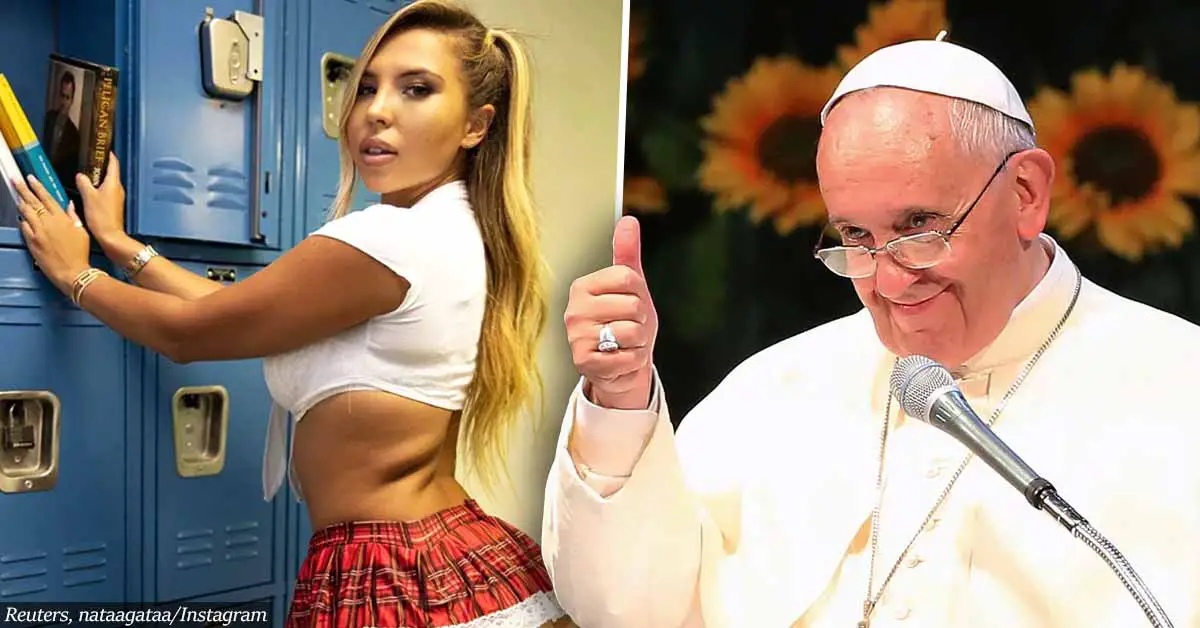 Pope Francis caught liking a bikini model's photo on Instagram
The Instagram account of Pope Francis was spotted liking a provocative picture of a famous bikini model.
The head of the Catholic Church was recently caught double-tapping a sexy snap of model Natalia Garibotto, OpIndia reports. Eagle-eyed social media users were quick to point out the 'like' and spread the naughty news.
they caught The Pope in 4K pic.twitter.com/nvkzekdkHM

— Corn 🌟 (@snootid) November 14, 2020
The Pope's official Instagram 'Franciscus' was seen amongst the thousands of people who double-tapped on Natalia's photo. A bold Twitter user, Barstool Sports, posted a four-second video proving that the Pope, who previously said that having good sex and food are "divine" pleasures that come "directly from God," liked the model's photograph, captioning it: "Pope Francis is horny as hell"
Pope Francis is horny as hell pic.twitter.com/znGdgyJWLv

— Barstool Sports (@barstoolsports) November 13, 2020
When the Brazillian Instagram model found out her snap was recognized by the head of the Catholic Church, she jokingly said: "At least I'm going to heaven."
View this post on Instagram
Whether Pope Francis intentionally liked Natalia's photo or not remains unclear. However, shortly after it became a social media sensation, the like was undone by the sovereign of the Vatican City State's account.
Accidental or not, this like will forever remain in the Internet's history.
Pope Francis liking this Instagram is hilarious 😆 pic.twitter.com/1QkeYzbru5

— Michael Healy (@michael_healy) November 15, 2020