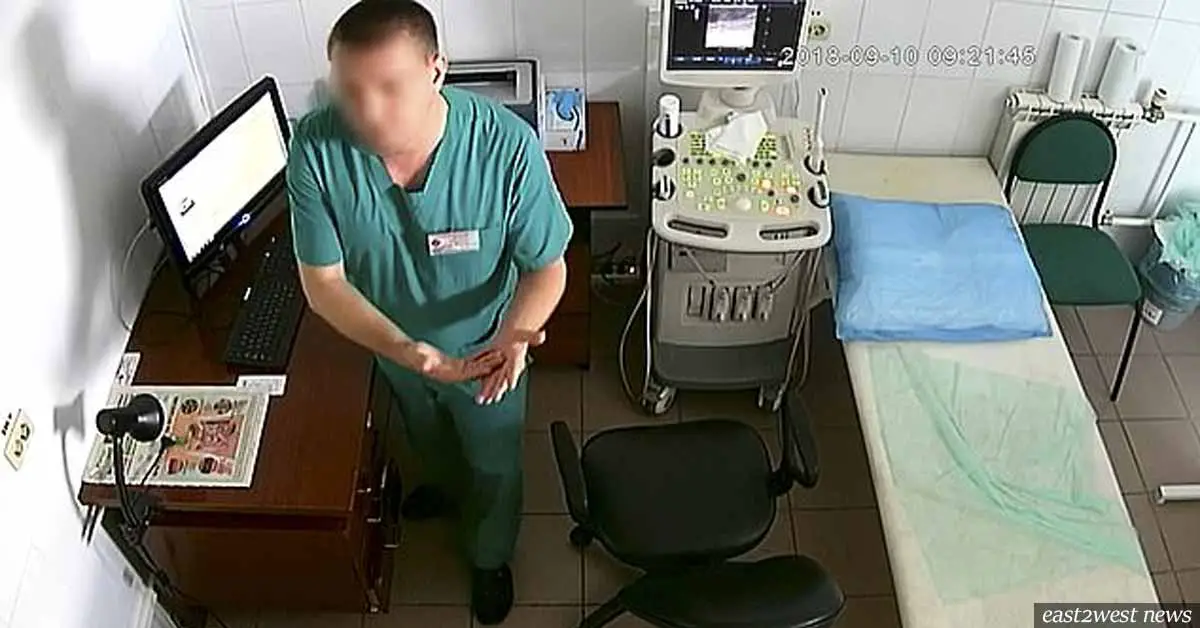 Police questions gynecologist after woman finds her examination on porn site
A Ukrainian woman discovered her private gynecological examination uploaded on a popular porn site. 
An Odessa gynecologist was questioned by local police after a patient found her examination on a porn site.
The investigation revealed there was a hidden camera in the doctor's clinic. 
Although he denies knowing about the camera, Dr. Vyacheslav Tripolko was suspected of selling footage of dozens of female patients. 
After the shocking revelation, local police have questioned Dr. Vyacheslav Tripolko, the gynecologist who performed the exam. The scandalous incident occurred in November 2019, Unilad reports.
Further investigation exposed a hidden camera installed in the Odessa clinic, where Dr. Tripolko works. This discovery put the doctor under suspicion for selling footage of dozens of female patients. However, the medic has reportedly denied these charges and has blamed rival gynecologists for installing the camera without his knowledge.
The outrageous scene led to a criminal investigation into the production and distribution of pornography.
Dr. Tripolko has reportedly not been detained. Despite that, he is no longer permitted to hold surgeries at his clinic at the Odessa Regional Oncological Centre. Besides, his lease has been removed on account of the claims.
According to an unnamed patient, who exchanged text messages with Dr. Tripolko during the inquiry, the doctor has denied knowing about the hidden camera. In fact, he believed it was installed by someone who was trying to ruin his reputation. The anonymous patient claimed:
"Anyone could install that camera. It must be proved that it was Tripolko who installed it and passed on the videos."
Furthermore, police have also questioned an IT manager at Odessa Regional Oncological Centre. The IT informed them that he was not related to Dr. Tripolko's independent gynecological clinic. Тherefore, he had no idea who might be trying to blame such a shameful crime on the doctor.
Dr. Oleg Lukyanchuk, head of Odessa Regional Oncological Centre, said:
"At first, I thought it was someone's evil joke. As a citizen, as a doctor, I am stunned."