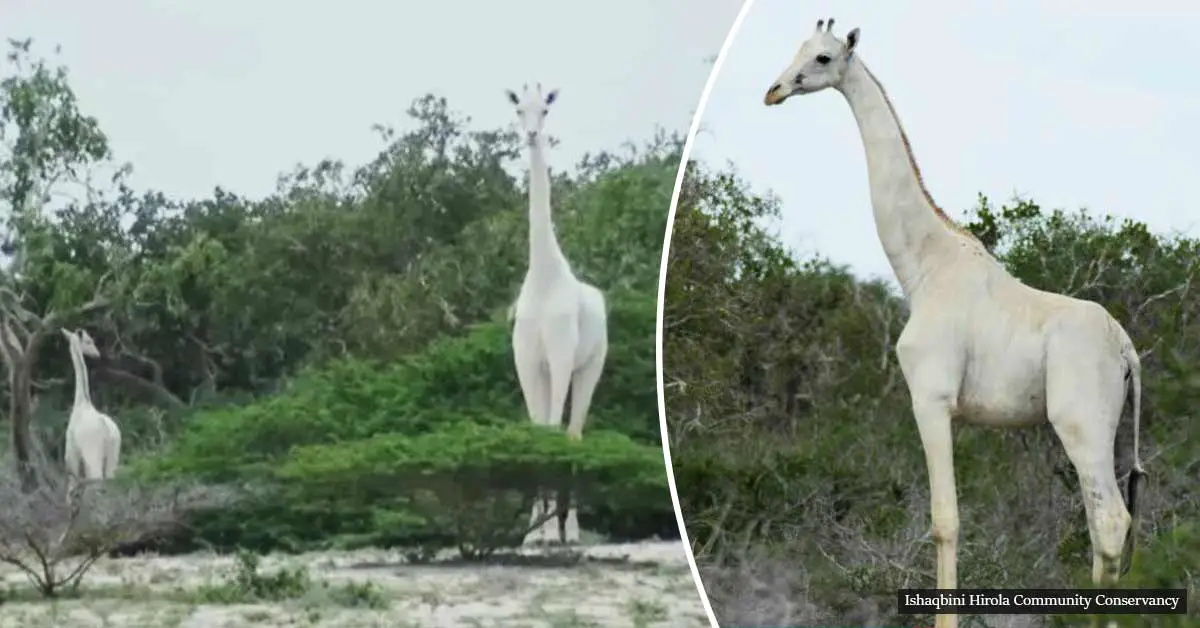 Poachers Kill World's Last White Female Giraffe And Her Baby In Kenya
Kenya's last female giraffe and her baby have been killed by poachers, in a major setback for rare animals in the world.
The lifeless bodies of two white giraffes were discovered by locals in Garissa, eastern Kenya, "in a skeletal state after being killed by armed poachers,"  Hirola Community Conservancy stated on Tuesday, March 10.
They went on saying that their deaths leave only one living white giraffe.
The search for the poachers is still ongoing.
Animal rights activists had last seen the mother and baby about one month ago. The rare giraffe was found back in 2017 by the Hirola Conservation Program. The conservancy revealed these special animals had a condition called leucism, which causes them to partially lose their pigmentation.
The last standing white giraffe is a lonely male. 
The conservancy added:
"We are the only community in the world who are custodians of the white giraffe," said conservancy manager, Mohammed Ahmednoor.

"The killing is a blow to tremendous steps taken by the community to conserve rare and unique species, and a wakeup call for continued support to conservation efforts."
You can watch NTV Kenya's report on the story in the video below.
What are your thoughts on this tragic news? Let us know by joining the conversation in the comments and please share this article if you would like to spread awareness.