Pixar's Newest Animated Film Telling The Heart-Wrenching Story Of An Abused Pit Bull Breaks The Internet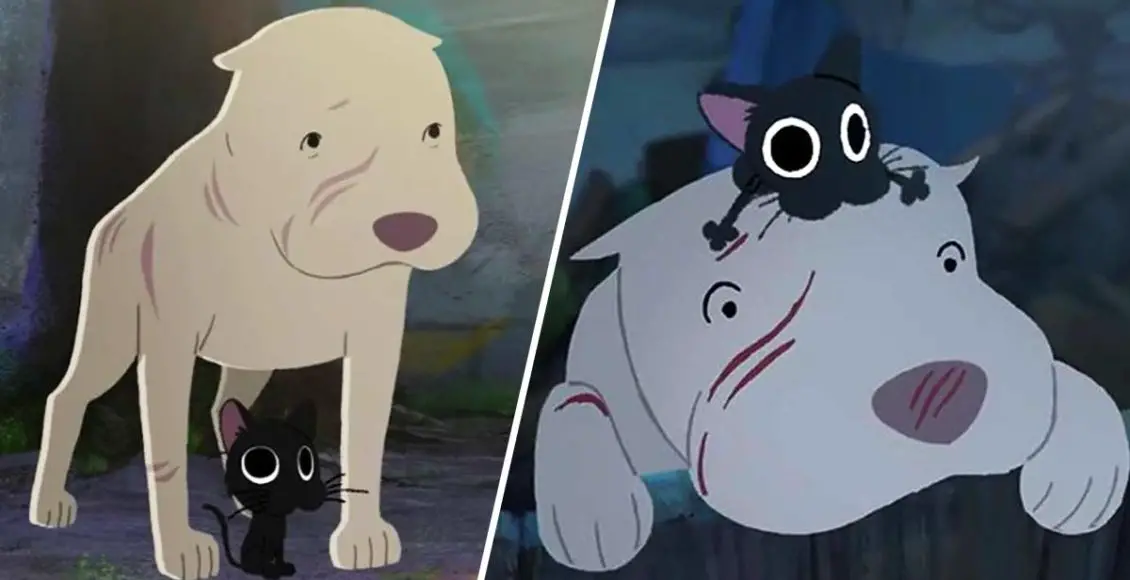 Kitbull is the story of an abused pit bull living in terrible conditions who becomes a good friend with a small, wide-eyed stray cat.
Pitbull dog breed has wrongly earned a bad reputation for having aggressive behavior.
The movie, directed by Rosana Sullivan and produced by Kathryn Hendrickson is a production of Pixar's new SparkShorts program.
At the beginning of the story, we see a pit bull being chained to a concrete slab by his owner. The poor animal is always kept outside regardless of the weather. And there's nothing but a tiny cage serving as a shelter where he sleeps.
Does that sound familiar?
And that's not all. It turns out that this sweet white pup is used in illegal fights and then left outside in the cold without anyone taking care of his numerous injuries.
Heartwrenching, isn't it?
We all know that there's a stigma associated with the pit bull breed. The reason is that people think these dogs are very aggressive and hence dangerous. That's why over the years they have often been used in fights. Sadly, the pit bull of the Disney Pixar has the same fate.
Despite his unfortunate situation, the dog finds a friend – a small, black kitty living in the same backyard. The cat is at first scared of the pit bull's jaws.
But then it starts to feel pity about the poor dog.
That's why kitty helps its new pup fellow to escape from the back yard where his owner keeps him. The story has a happy ending for the two furry friends.
The cartoon was first shown on February 18 and has been seen by nearly 18 million people so far. Viewers say this heart-wrenching story is impressive both because of the way it was depicted and because of the moralizing effect it has had.
If you haven't watched it, don't lose more time and click on the link of the video below.