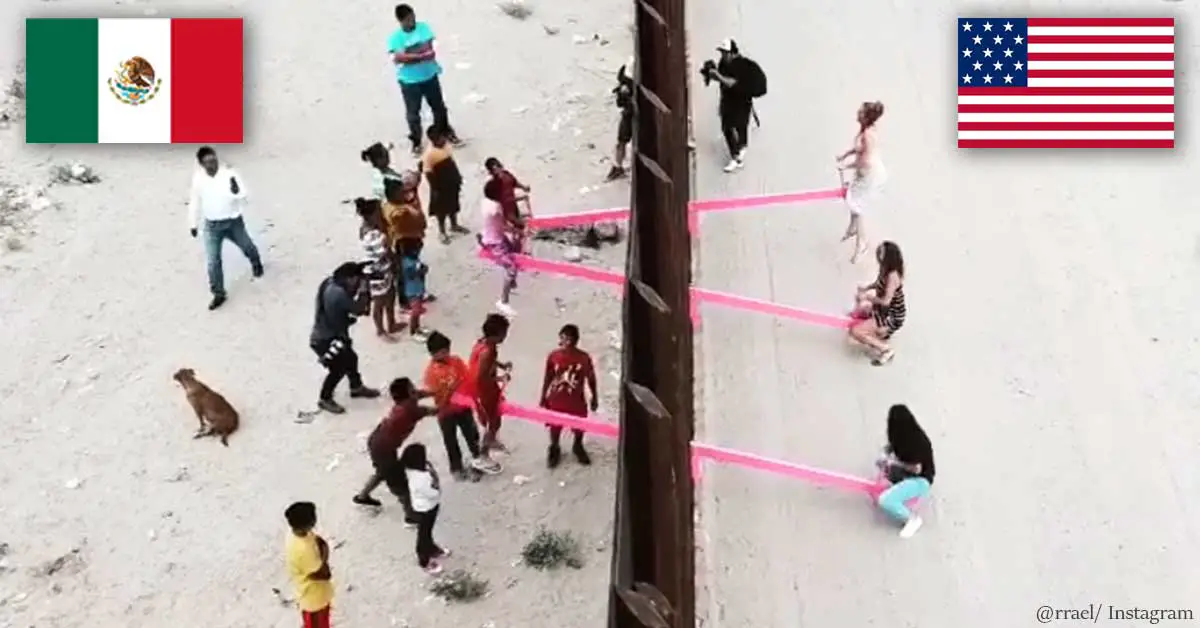 "We don't need to build walls we need to build bridges."
The pink seesaws on the border wall between the US and Mexico have won Design of the Year. 
The Design of the Year 2020 award goes to… The Teeter-Totter Wall, which encouraged children from the US and Mexico to play together. 

Rael San Fratello installed pink seesaws on the US-Mexico border wall in 2019.
The idea was to build a bridge between the people on both sides of the border.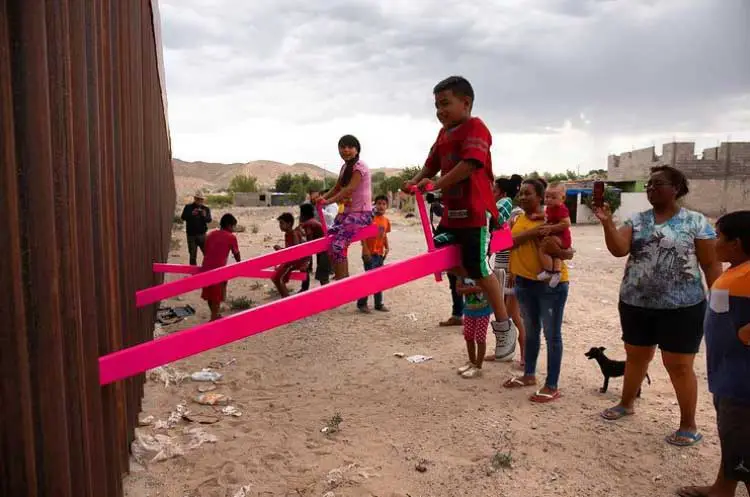 The architecture studio Rael San Fratello won the award for Design of 2020 for their unifying installation, which connected American and Mexican children, 9GAG reports.
The touching Teeter-Totter Wall design was installed in July 2019. It involved three pink seesaws built into the gaps of the steel border wall between the US and Mexico. Thanks to the installation, children from El Paso, Texas, and Juárez, Mexico, could play together despite the massive fence that separates them.
View this post on Instagram
Commenting on the heartening project, the director and chief executive of Design Museum said:
"It encouraged new ways of human connection and struck a chord that continues to resonate far beyond El Paso in the USA and Juárez in Mexico. It remains an inventive and poignant reminder of how human beings can transcend the forces that seek to divide us."
Ronald Rael of Rael San Fratello came up with the idea in 2009. 
Rael, a professor of architecture at the University of California, Berkeley, worked with Virginia San Fratello, an associate professor of design at San José State University. As CNN notes, it was a long time coming.
The designers were inspired to create a bridge that unites the innocent American and Mexican kids, after the Secure Fence Act 2006, which authorized the construction of the border wall. The initial idea was to help people review the effectiveness of borders. In other words, the designers wanted to encourage dialogue rather than division.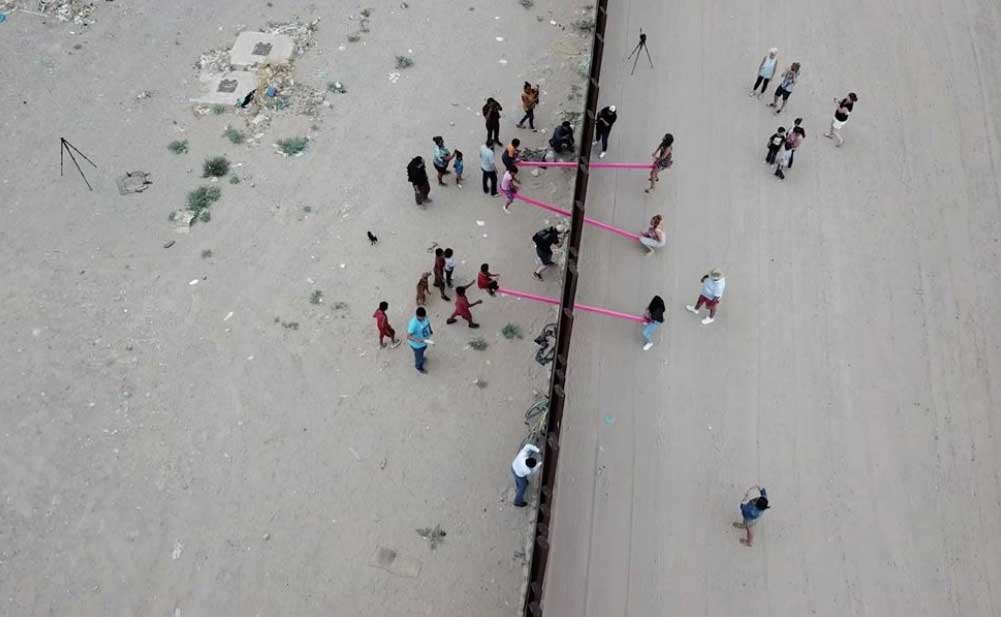 San Fratello stated:
"I think it's become increasingly clear with the recent events in our country that we don't need to build walls we need to build bridges."