Photographer captures macabre moment snake eel bursts from heron's stomach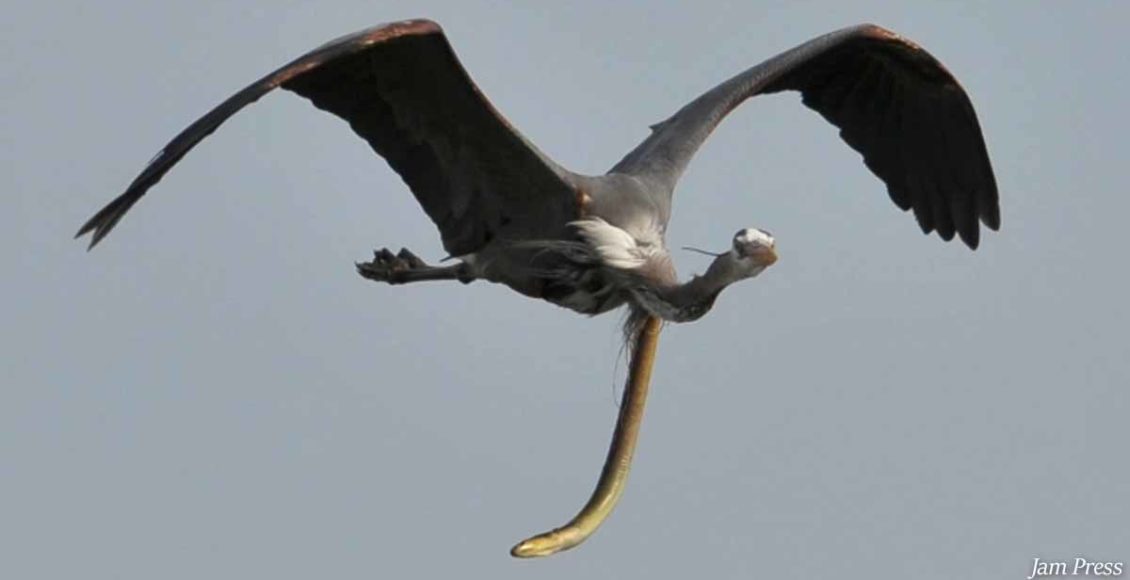 An aspiring wildlife photographer from Maryland has captured an incredible picture that he believes is his best so far. 
In the photo, a massive eel can be seen trying to escape through the stomach of a heron while the bird is up in the air.
And that is surely something you don't see every day.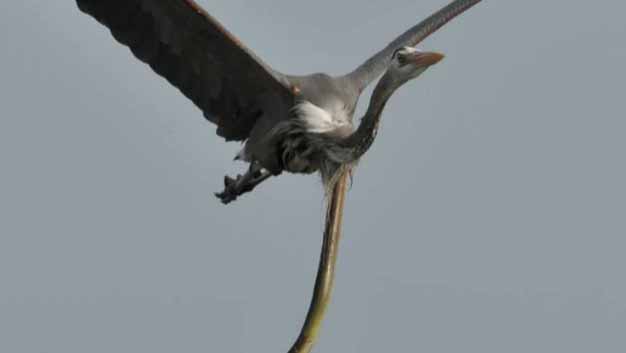 58-year-old Sam Davis, an engineer by profession, loves to take photos in his free time.
He could simply not believe his luck when he saw the large bird flying with a snake eel that it had seemingly eaten recently hanging out of it.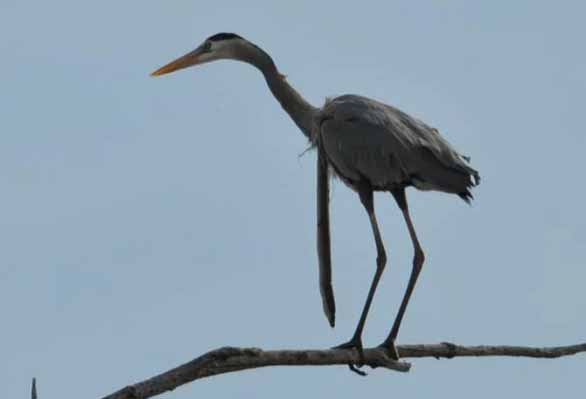 Snake eels have a solid pointed tip on the end of their tails that they can use as a digging tool.
And when they get eaten, they try to dig their way out of their predator's body.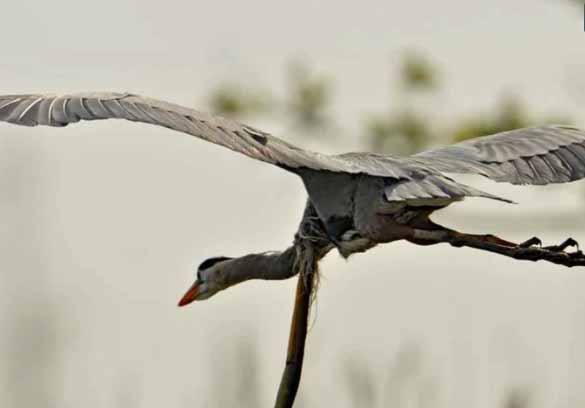 While they normally spend their time laying in the sand at the bottom of the sea, this one found itself flying through the air in the belly of a heron.
Recalling how he managed to capture the photo, Davis said:
"I went to the refuge to photograph foxes and eagles and whatever else may be interesting.

"There were two young eagles that saw the herons predicament and were following him around, I assume they sensed a meal."

"Initially, I thought the heron was bitten on the neck by a snake or eel.

"When I got home and edited the photos I could see it was an eel that was coming through his neck. I could see his eyes and he was still alive."
It isn't clear for how long the bird remained alive after the picture was taken, but the hole would definitely leave more than just a mark.
Should you be interested in more of Sam's beautiful wildlife photos, you can follow his Instagram page.
It was no surprise that wildlife experts were in shock when he showed it to them.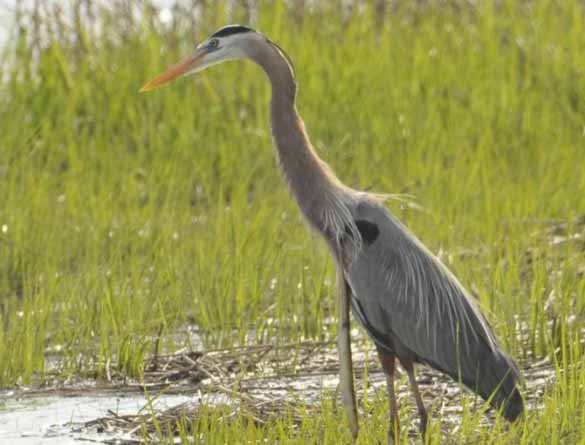 He said:
"The wildlife refuge said they have never seen anything like that before. It is kind of a morbid photo.

"There was also a fox who sensed that there was an animal in distress.

"He followed the heron also and kept an eye on the eagles."
Isn't nature incredible?
What are your thoughts on this shocking photo? Let us know by joining the conversation in the comments and please share this article if you've enjoyed it.