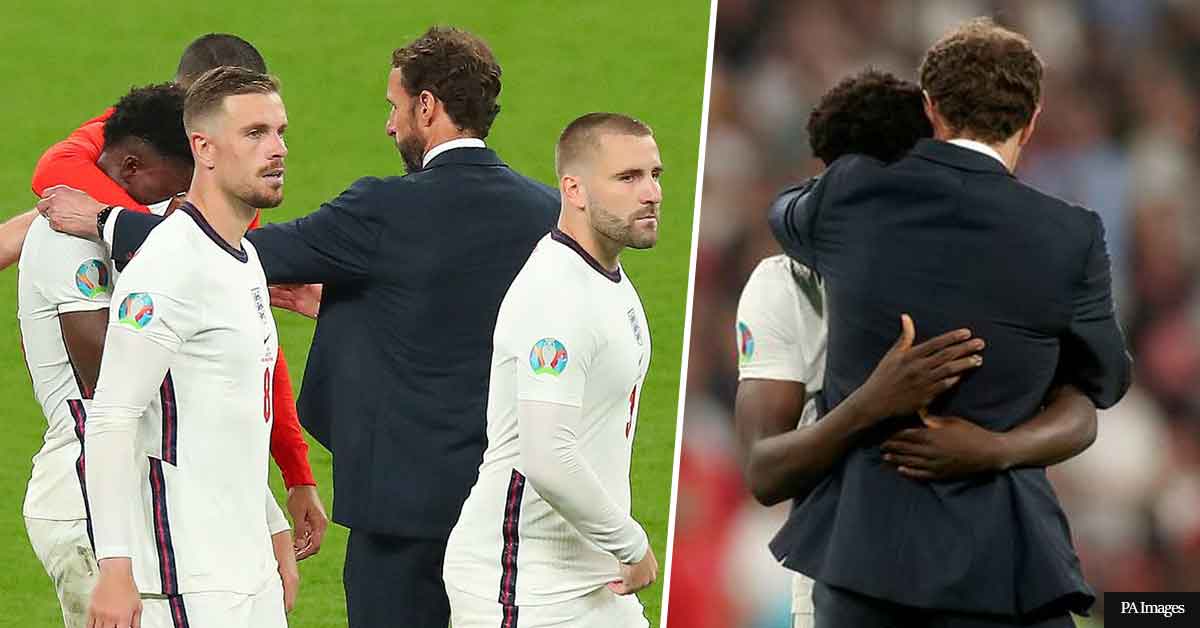 A petition calling for permanently banning racist fans from football games was signed by more than 1 million people. 
More than 1,000,000 people have signed a petition demanding permanently barring racists from football games. This follows the appalling incident where Marcus Rashford, Bukayo Saka, and Jadon Sancho were subjected to racist abuse after UEFA EURO 2020 final match where England lost to Italy.
As Unilad reveals, the likes of Gareth Southgate and Prince William have since condemned the racist comments people have been making. What's more, football supporters have also objected to racism by launching the petition in question, which pleas:
"Ban racists for life from all football matches in England."
The initiator of the petition wrote:
"After last night's match, vile racist abuse was directed at our heroic players Marcus Rashford, Bukayo Saka and Jadon Sancho.

Minutes after the final whistle of the Euro final, The Football Association issued a statement which said: 'We could not be clearer that anyone behind such disgusting behaviour is not welcome in following the team. We will do all we can to support the players affected while urging the toughest punishments possible for anyone responsible.'

As multi-racial football fans, we finally feel represented by this anti-racist and inclusive England team. We could not be more proud or inspired by our magnificent team and by their talent, bravery, leadership and love for all. Gareth Southgate's England team plays for ALL of us."
For only two days, the petition was signed by hundreds of thousands of supporters. One of them commented:
"There is no place for racism in this world. I want my children to grow in a world full of love peace & positivity where everyone is equal & accepted."
Do you support the petition's cause? Leave a comment to let us know!