Pedal through the Redwoods of Northern Carolina on a custom-made railbike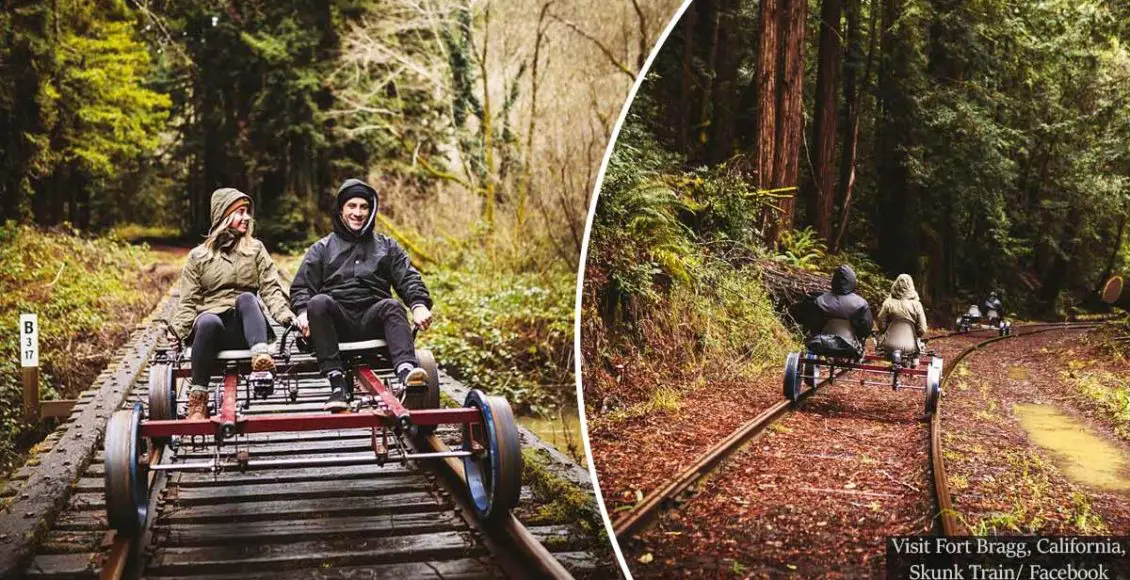 Rail biking in the Redwood Forests in Northern California gives a whole new opportunity to adventurers to explore the outdoors.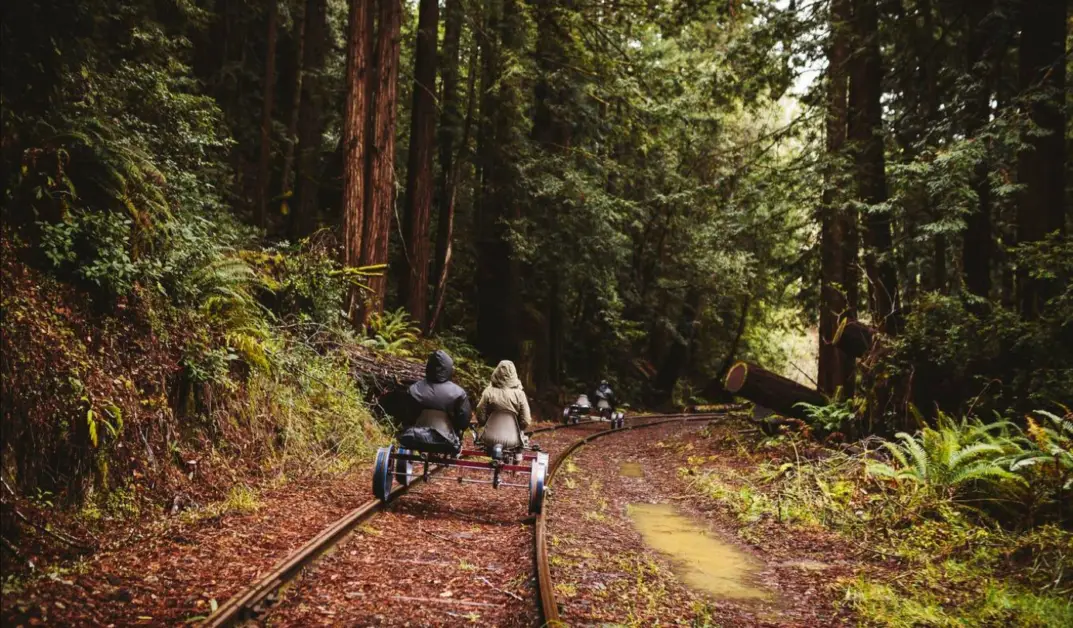 The resurrection of abandoned train stations and ancient rail tracks is becoming viral in recent years. Not only it brings life to the long-forgotten historical buildings and trails, but it also proves that train traveling has its own place in the 21st century.
As The Mind Unleashed reports, there are currently around 50 rail-trails in the USA. The dozens of disused tracks have been transformed into walking, cycling, or horse-riding paths. Some of these lanes have even been converted into snowmobiling tracks.
The world-famous Skunk Train railroad is offering the visitors of the North Coast an entirely new experience.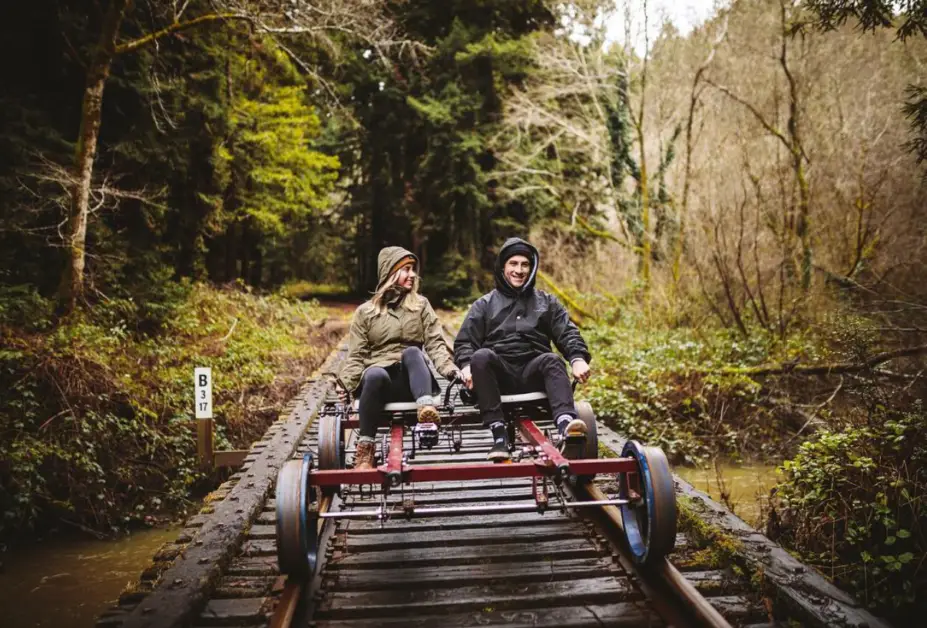 Since 1885, the year of its establishment, until last year, the railroad has been through many phases. At a point, it was the only way travelers could visit the picturesque redwood forest.
Presently, Skunk Train offers curious visitors a marvelous railbike route through the redwoods. 
The unique railbike path is located only 3 hours north of San Francisco. A single railbike has two comfortable custom-made seats and moves through the beautiful forest on pedal power. There is no other traffic on the way, so your peaceful railbike journey wouldn't be interrupted.
The trip around the forest lasts about 1.5 to 2 hours. Starting from Fort Bragg, the tracks spiral through the breathtaking, especially on a splendid sunset, Pudding Creek. Then, the route continues into the heart of the historical redwoods – Mendocino County.
While on the railbike, you are absolutely free to slow down and take pictures of your surroundings, or just stop for a second and observe the stunning nature around you.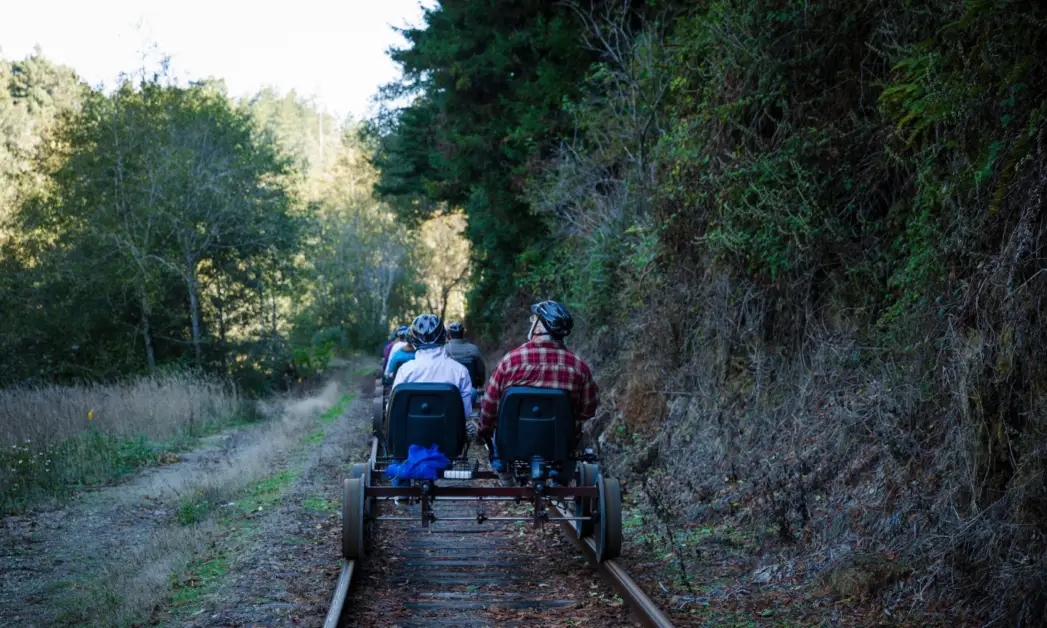 What's more, the Skunk Train path is perfect for birdwatching, as there are plenty of birds, such as osprey and blue herons. There are also turtles, otters, and deer in the area. And if you are lucky enough to visit during peak berry season, you can even spot a hungry bear.
The path ends at Glen Blair Junction, where you can enjoy a lovely picnic or take a walk into the forest. And the best thing is you will return back home with amazing memories and awesome pictures to show your friends!
Would you love to wake up your inner adventurer and explore the wild beauty of the redwood forests with a railbike? Let us know in the comment section!