Pastor-Turned-Stripper Started An OnlyFans, Says She's Never Been Happier
It is not hidden knowledge that changing your work environment can have an immense impact on your life.
And this one American woman has proven that anything is possible in today's world. 
Nikole Mitchell is a pastor from California who recently became an erotic dancer, saying she has never been happier.
The mother of three has her own viral Instagram page and site, where she regularly posts revealing photos after announcing a career change last year.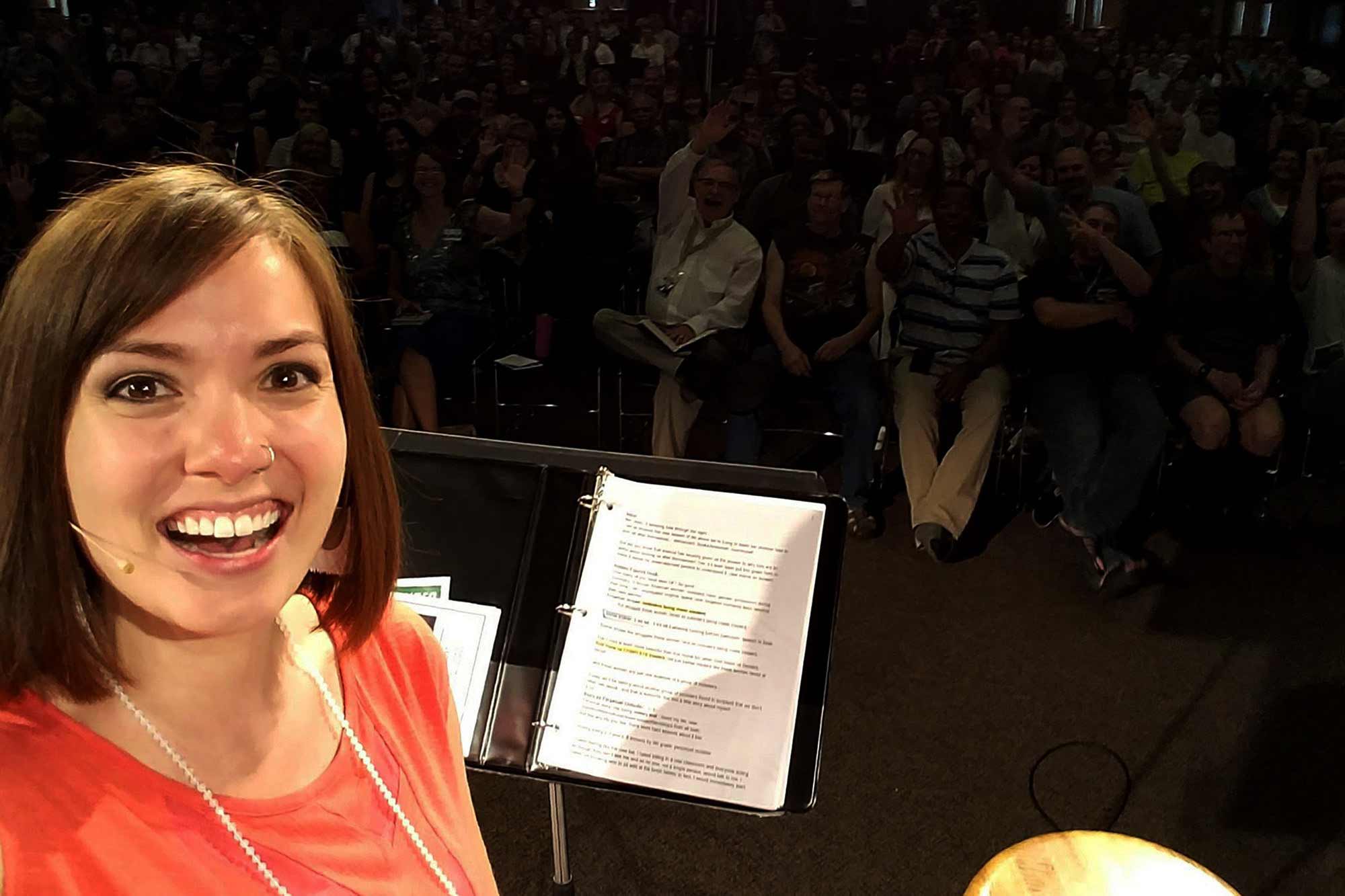 And the journey toward her new self has not been an easy one.
Nikole was raised in a home of Baptists and eventually became a pastor.
The young mother told the New Yor Post this hasn't been a light-hearted decision to make because her family was very strict when it comes to gender roles.
"I was the poster child for people-pleasing, perfection, and scarcity mindset (not enough time! not enough money! not enough friends!)" she wrote on her website.

"I knew I had a big calling on my life, and I was tired of feeling like it was just out of my reach!"
Things started to change again in 2017 when she left the church and revealed she was bisexual. 
"To access this dream life, I had to shed layers that no longer served me," she said.

"I had to own the fullness of who I was, even if it meant disappointing important people in my life."
She talked about her experiences on YouTube.
"So I came out publicly as queer. I left the Christian faith," she said on her website.

"And I took a deep breath of fresh air for the first time in a long time. I was FREE! Because I was ME.

"That's when everything changed in my life for the better."
And then, to everyone's surprise, she started working as a stripper on OnlyFans. 
In her first post about becoming an erotic dancer, she revealed she had always been a sensual person but was never comfortable talking about it.
"Due to the spaces I was in for most of my life (conservative churches, for example), I was never allowed to," she wrote on Facebook.

"Or at least that's what I had been taught.

"I now know the human body is good, our desires our good, and self-expression is a gift from the Divine, so I now fully own my desire to express my body in ways that feel good to me."
In addition, Nikole works as a life coach, and she told the New York Post that her sexual orientation is sacred.
These days she makes regular posts on social media and has gained thousands of followers. 
"I have never been more at home in my power, in my radiance, and in my divine essence," she wrote on Instagram.

"And I have never been happier."
What are your thoughts on Nikole's story? Let us know by joining the conversation in the comments and please share this article if you've found it informative.