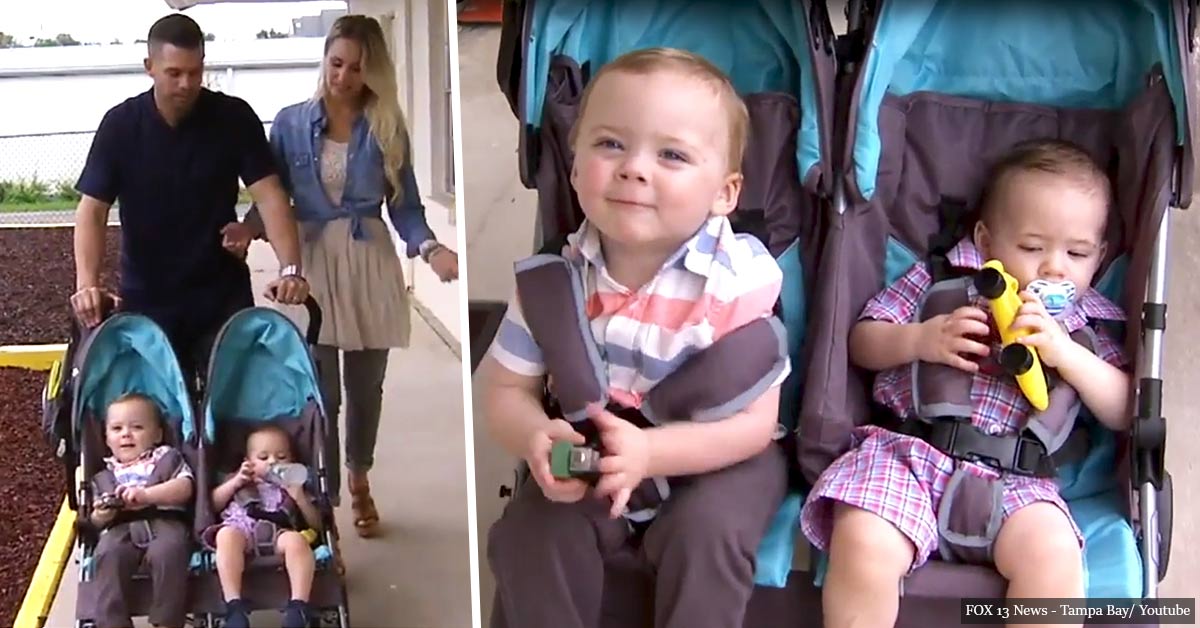 Pastor and his wife adopt abandoned toddlers after finding them in a pile of trash
On a cold November night, Pastor Ronnie Stewart and his wife Krystal were asked to take care of two homeless toddlers.
Little did they know, the two boys entering their welcoming home would become part of their big and loving family.
The boys, one of whom was two years of age, and the other seven months old were first sighted next to a pile of garbage outside the Pasco County's Metropolitan Ministries office by its executive chef Mark Purcell.
'There were actually four or five bags,' Purcell told Fox 13. 'A child in a car seat was on top of a bag. The other child was sitting here with his feet, cold. They were only in diapers, no clothes.
Pastor Stewart and his wife Krystal at first only intended to feed the children, who had been prior to that living in the woods with their parents. But now they have adopted the boys.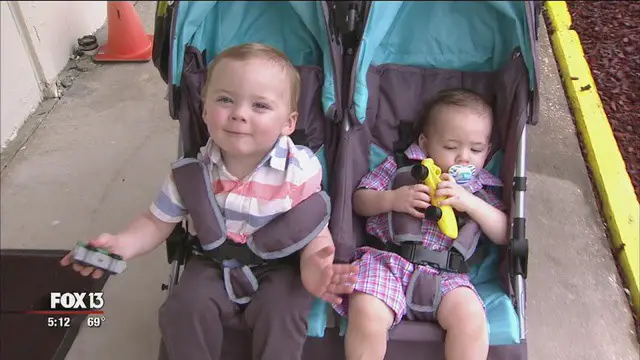 The Stewarts' other kids, Selah, Riley, and Ronnie have welcomed their new baby brothers into the family with open arms. Had the family not taken them in, they would have been taken to foster homes.
While Purcell tended to the boys, their mother was seemingly hiding from him nearby. He learned that they were all living in the woods. During a free food program organized by Krystal and Ronnie's church, they also noticed the two boys.
And on November 6 the pair saw the family outside their church once again. They had been sitting there for almost 10 hours, and this is when Krystal and Ronnie asked the parents whether they could take care of the babies for a night or two in order to feed and bathe them. The parents did not hesitate to yes, and the children were taken by Krystal and Ronnie, who already have three kids of their own.
'They were covered in bug bites, head to toe,' Krystal told Fox 13. 'They were so filthy, that we actually had to bathe, and drain, and bathe again, two different times." The toddler who did have shoes on didn't have any socks on. When we took his shoes off, the little skin on the top of his feet actually came off.'The children then slept for ten straight hours, Krystal told Today. 'I don't think they've ever slept in a bed before,' she added.
You can watch Fox 13's coverage of the story in the video below. 
And here are the boys, three years later, all grown up, happy, and healthy.
What are your thoughts on this heart-warming story? Let us know in the comment section below.