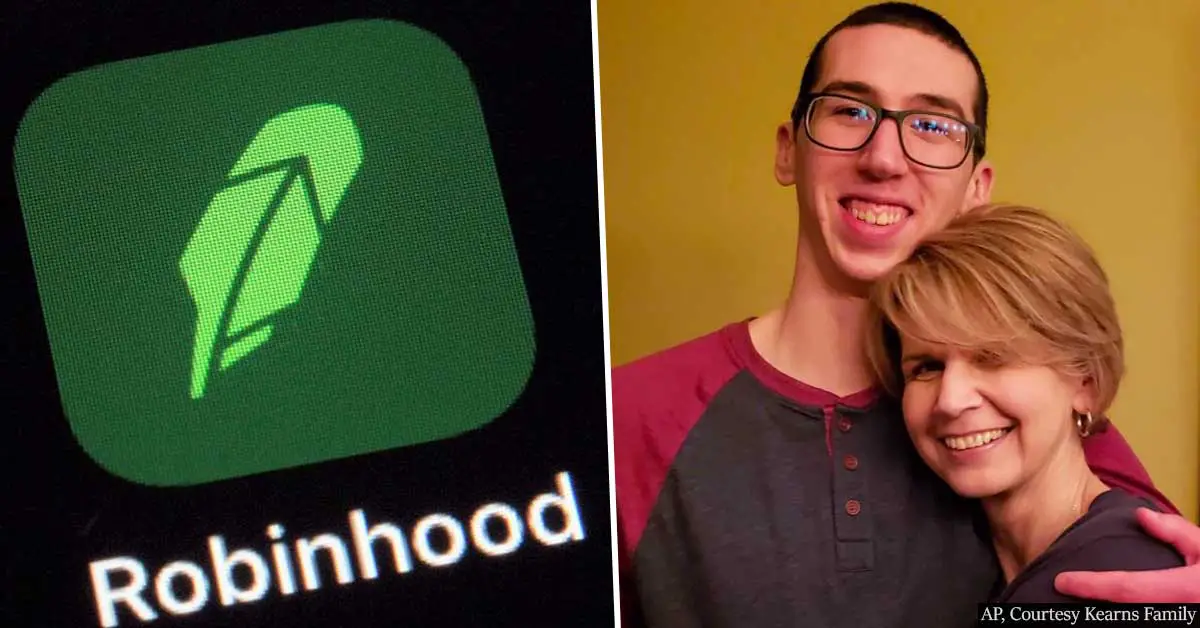 Parents sue Robinhood after son commits suicide believing he owed $730K
A Chicago couple has filed a lawsuit against "Robinhood" – saying their son might still be alive were it not for the company's stock investment app.
Alex Kearns, 20, killed himself last summer and his parents say it was because of what had happened to him using the Robinhood app – enormous losses and a negative balance of nearly $750,000.
"It's just been awful…they had a very close family," said family lawyer Benjamin Blakeman.
Alex, who created his account when he was 18, got a worrying notification in June from the company following a series of options trades.
"He received a screen notification that he actually owed $730,000 dollars," Blakeman said. "We don't know how that number was calculated and what it meant."
Alex's father Dan Kearns told CBS News:
"He thought he blew up his life. He thought he screwed up beyond repair."
Alex Kearns' parents are set to sue Robinhood over his suicide – CBS News #RobinHood https://t.co/DoVVSjJ3AU via @GoogleNews

— Antoinette Go (@go2net) February 8, 2021
Eventually, it was revealed that the youngster did not actually owe the enormous amount of money.
According to his attorney, he sent the company multiple emails asking for an explanation but only got an automated reply before it was too late.
"The next day, after he committed suicide, believing that he owed $730K, there was an email sent to his account saying, 'oh you're margin calls were canceled, everything is fine,'" Blakeman said. "But he's already dead."
Alex's mother Dorothy Kearns told CBS News:
"I miss him more than anything…it's the kind of pain that I don't think should be humanly possible."
For CBS"s interview with Alex's parents, please see the video below.
Robinhood released a statement regarding the lawsuit filed by the Kearns family, saying:
"We were devastated by Alex Kearns' death. Since June, we've made improvements to our options offering. These include adding the ability to exercise contracts in the app, guidance to help customers through early assignment, updates to how we display buying power, more educational materials on options, and new financial criteria and revised experience requirements for new customers seeking to trade Level 3 options. In early December, we also added live voice support for customers with an open options position or recent expiration, and plan to expand to other use cases. We also changed our protocol to escalate customers who email us for help with exercise and early assignment. We remain committed to making Robinhood a place to learn and invest responsibly."
What are your thoughts on this story? Let us know by joining the conversation in the comments and please share this article if you've found it informative.